Norwegian musical adaptation of Bergman's FANNY AND ALEXANDER to open in Linz, Austria in 2020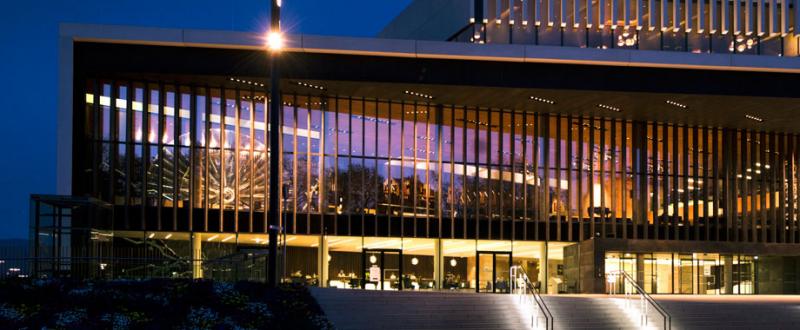 The musical adaptation of the Academy Award-winning movie, directed by Ingmar Bergman in 1982, will have its world premiere in Linz, Austria in 2020 at the Landestheater. Book and lyrics by Øystein Wiik and music by Gisle Kverndokk. The artistic director for musical theatre at Landestheater Linz, Matthias Davids, will direct.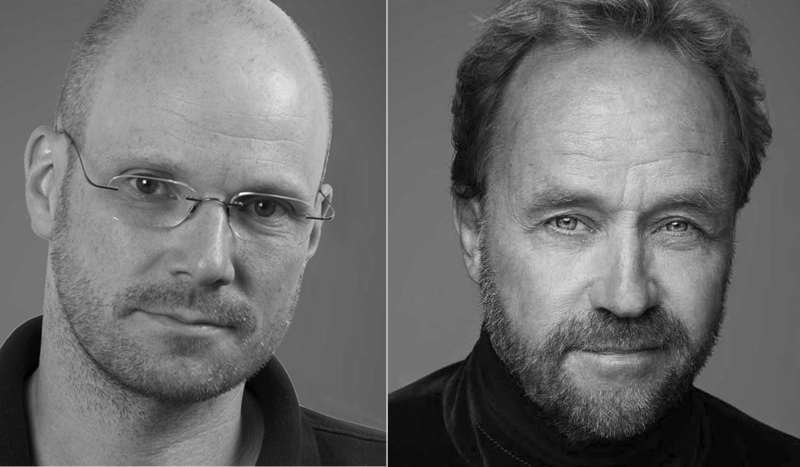 This will be the Norwegian writing team's eleventh collaboration. They have written nine musicals and three operas together.
In the US they have premiered two operas for children "Supersize Girl" and "Max and Moritz", both at The National Gallery of Art, Washington DC. They were performed by The New York Opera Society. The very same company performed Kverndokk's opera "Upon This Handful of Earth" in New York last year, which he wrote together with Aksel-Otto Bull.
On March 5 "Fanny and Alexander" had a workshop production in Norway at Dramatikkens Hus in Oslo, directed by Aksel-Otto Bull. The cast consisted of established musical theatre performers (Trond Teigen, Erik Wenberg Jacobsen and Ann Christin Elverum), opera-singers (Eli Kristin Hanssveen, Knut Skram, Guri Egge) and students from the Norwegian College of Musical Theatre (Musikkteaterhøyskolen). The workshop was a collaboration between Landestheater Linz and MTF Musical Theatre Forum (Musikkteaterforum).
According to composer, Gisle Kverndokk, he was hesitant when they were proposed to do a musical of Bergman's masterpiece.
"Our German publisher holds the rights to the Bergman catalogue. They suggested we do 'Fanny and Alexander' as a musical. My first notion was 'Oh no. Let's not do this. It's too big and too familiar to audiences.' But Øystein had more faith that this could work. We didn't think much more about it for a while. But after our musical 'Around the World in 80 Days' was a huge hit at Landestheater Linz, the artistic director (Matthias Davids) also suggested 'Fanny and Alexander' as a possible future collaboration.
So I decided to watch the movie again, and I was struck by how well it would actually suit musical theatre. I also read the original script by Bergman. It is a tribute to the theatre, to life, to love and to art. The characters have such richness, and there is music in the story everywhere. The story has also lots of magic and mystery. It is probably the most inspiring material I have ever worked with".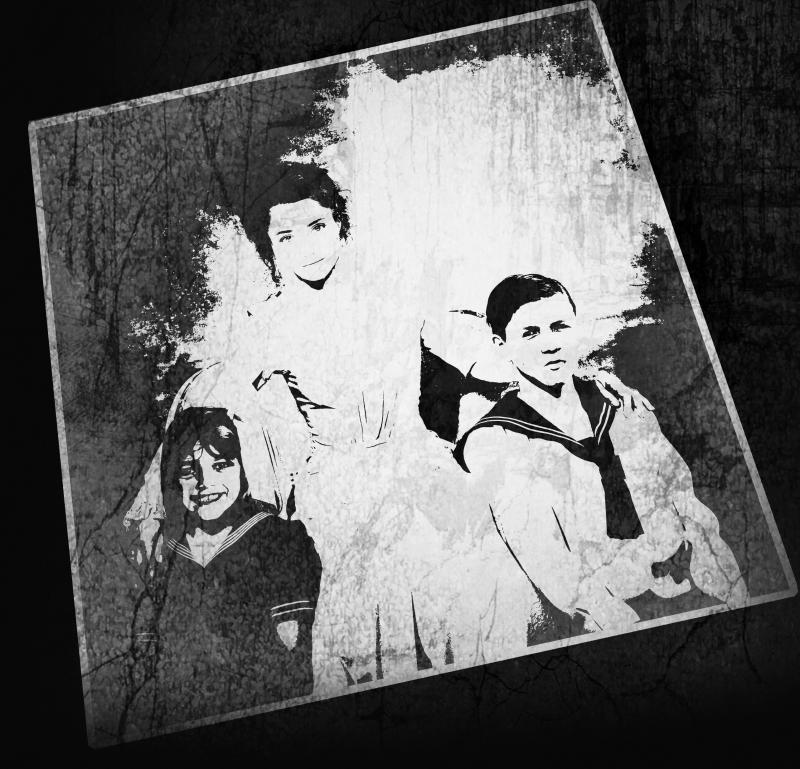 "Fanny and Alexander" is a 1982 historical period drama film written and directed by Ingmar Bergman. The plot focuses on two siblings and their large family in Uppsala, Sweden during the first decade of the twentieth century. Following the death of the eponymous children's father, their mother remarries a prominent bishop who becomes abusive towards Alexander for his vivid imagination. Bergman intended "Fanny and Alexander" to be his final picture before retiring, and his script is semi-autobiographical.
"The musical language is more European than American stylistically," says the composer. "I wanted to find a language that was right for the time, atmosphere and drama. Both Scandinavian and Central European music inspired me. There are a lot of characters in the play, and the music weaves it all together with a variety of many different musical themes."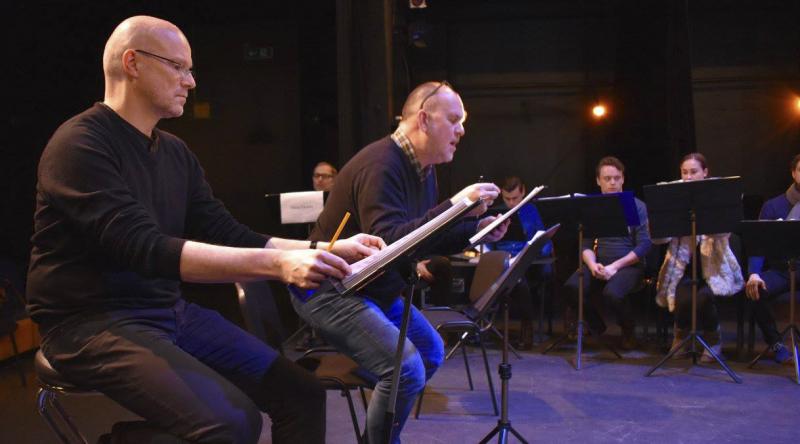 The last musical based on Bergman's work was Stephen Sondheim's "A Little Night Music" forty-five years ago. When asked if there are any musical references to this show, Kverndokk smiles. "No deliberate ones. Of course, as with lots of other composers of my generation, Sondheim has been a huge inspiration for me. And the stories are set in about the same time period in both shows".
"It is mostly through-composed. But as the story moves along and the mother and children move into the bishop's home, there are some very intentional discontinuities where there is no score. The first scene in the bishop's home, there is no music. As a contrast to the lively Ekdahl mansion," says Øystein Wiik.
"The 'villain' of the piece, the bishop, has been a wonderful character to write and explore," he continues. "He is both seductive and menacing. Sexual lust has not really been present in the mother's married life. It's something she has been yearning for, and when the bishop offers comfort, it also awakens the sexual fire inside her. Both the music and lyrics for their duet "Stille i min favn" ("Silent in my embrace" in English) are both beautiful and seductive, which makes his abusive sides revealed later on all the more severe. He believes he is being true to his faith, and himself when he is punishing Alexander for having an imaginative mind. Italian author Umberto Eco said that "be fearful of the ones who loves the truth more than anything. They will eventually risk lives for the sake of it - and usually not their own lives" he concludes.
Kverndokk and Wiik are well aware how fortunate they are to have their musicals performed. They have enjoyed a professional working relationship for over 27 years. In their early collaborative years it was not an easy task to get their first musical staged in Norway. It was a musical based on the best-selling novel "Sophie's World" by author Jostein Gaarder.
"The Norwegian theatres didn't want to produce it," Kverndokk explains "We had to explore other territories which eventually led us to Germany. Most of our musicals have had premieres in German speaking countries."
Not that it is significantly easier to get original material to the stage there either. The artistic director of musical theatre at Landestheater Linz, Matthias Davids reveals, "In normal subsidized theatre the musical productions are still there to finance the 'modern opera that nobody goes to see'. It is just how it is. So rather than take a big risk on new musicals they still mostly do the shows that are sure to make money. At Landestheater Linz we are in the unique position of having a total of nine stages of different sizes, which are the most technically advanced in Europe. We do opera, plays and musicals. And we try to have at least one new musical every year."
The entire team from Linz was present during the workshop of "Fanny and Alexander".
Davids is very confident that they are on the right track with the musical. "We are very pleased with the result so far," he says. "To be able to do a reading of the piece with this group of gifted people is fantastic. Norway is a small country, but the talent here is huge. In many respects it is like one of the musical's songs - a wonderland."
Here are some highlights from the workshop:
CAST:
FRU HELENA EKDAHL - Guri Egge
OSCAR EKDAHL - Trond Teigen
EMILIE EKDAHL - Eli Kristin Hanssveen
ALEXANDER - 1. act: Henriette Refsnes Lerstad - 2. act: Anna Amalie Kjelstad
FANNY - Josefin Tønnessen
CARL EKDAHL - Lasse Vermeli
LYDIA EKDAHL - Trine Wenberg Svensen
GUSTAV ADOLF EKDAHL - Teodor Janson
ALMA EKDAHL - Ann Kristin Elverum
PETRA - Kornelia Sletten
JENNY - Andrea Rymoen
MAJ - Dyveke Sæther
ROSA - Hannah Therese Engen
ISAK JACOBI - Knut Skram
ARON RETZINSKY - Håkon Liknes Askheim
ISMAEL RETZINSKY - Christina Sparre Sole
EDVARD VERGERUS - Erik Wenberg Jacobsen
FRU BLENDA VERGERUS - Solveig Andsnes
HENRIETTA VERGERUS - Trine Wenberg Svensen
FASTER ELSA BERGIUS - Amalie Tolo
FRØKEN JUSTINA - Jannicke Berg De Flon
FILIP LANDAHL - Kent Sæterøy
MIKAEL BERGMAN - Torgeir Aase Løseth
DOKTOR FÜRSTENBERG - Jan Gunnar Garlid
POLITIKOMMISÆR GANTELIUS - Christoffer Mæland
ENSEMBLE: Josefin Tønnessen, Kornelia Sletten, Andrea Rymoen, Dyveke Sæther, Hannah Therese Engen, Håkon Liknes Askheim, Christina Sparre Sole, Amalie Tolo, Jannicke Berg De Flon, Kent Sæterøy, Torgeir Aase Løseth, Jan Gunnar Garlid, Johannes Aas, Christoffer Mæland , Henriette Refsnes Lerstad (2. act) , Anna Amalie Kjelstad (1. act)
CREATIVE TEAM:
Composer: Gisle Kverndokk
Lyrics/book: Øystein Wiik
Director first workshop: Aksel-Otto Bull
Regi second workshop: Matthias Davids
Piano: Tove Kragseth
Musical Director: Tom Bitterlich
Translator: Arne Beeker / Elke Ranzinger