BWW Interview: BroadwayWorld Award Winner - Charlotte Brænna
Charlotte Brænna first caught my attention back in 2013, when she played Lucille Frank in the Scandinavian Premiere production of Jason Robert Brown's PARADE. She was just out of school but played the part with such passion and power she made a lasting impression, and has since starred in many musicals such as Kathy Selden in SINGIN' IN THE RAIN, Mother in BILLY ELLIOT and MARY POPPINS at Folketeatret. Recently she played Sandy in GREASE at Chateau Neuf. Currently she is playing Meg Giry in the premiere production of THE PHANTOM OF THE OPERA. This fall she will star in OPTIMIST, a musical based on the songs Jahn Teigen. Recently I had the pleasure of having a chat with her about her career and musical theatre in general.
I am going to jump right to how you got associated with PARADE, because I love that production very much.
(Laughs) I do too. I am very proud to have been part of that show. My first experience with that show was during school, when (teacher and director) Renate Stridh did a workshop of it. I remember singing, "You Don't Know This Man", with the lovely translation by Hilde Skappel. I had really explored the character beforehand and I remember all these emotions just came to the surface and I just started crying and couldn't stop. Lucille's story and her strength made a huge impression on me.
Later when Renate revealed that she was going to stage a full professional production of PARADE I was eventually asked to play Lucille. The production had no outside funding, so everyone involved worked double duty. It was a real labor of love. It was staged in this old hall room just outside central Oslo. The building was actually built the same year as the murder of Mary Pahagan, and we opened on the very anniversary of the murder.
In my opinion it was artistically a huge achievement. I think it is a real shame that PARADE was not transferred to one of the larger theatres so that more people would have gotten a chance to see it.
Renate put a lot at risk in getting this show produced, and it is a good example that you can do productions outside the traditional theatre scene in Norway. Everyone in that production is immensely proud of having been part of it. It is still my favorite role to date.
Let's start at the beginning. How did you start out?
When I was ten, my aunt read in the paper that they were looking for girls who could sing for the revival production of THE JUNGLE BOOK at Det Norske Teatret in Oslo. I had never really done much up to that point, but I wanted to audition. I ended up being one of three girls alternating the role of Mira (who becomes Mowgli's girlfriend at the end).

Wow, not bad being your first job.
Thank you. Everyone was very nice and helpful. I decided then that this is something I wanted to pursue. The year after, in the creation of the Norwegian Opera's children's choir I auditioned and became a member. I also tried out for PUTTI PLUTTI POTT, which is a famous, traditional Norwegian Christmas show. Does it classify as a musical?
Well, yes in a sense I think it does. It has a lot of great tunes and showstoppers. More than a lot of other Norwegian musicals.
(Laughs) I guess so. I was part of that show every Christmas in Oslo Spektrum for almost 10 years. I think the last time I did the show was in high school.
Has your parents been supportive of your career choice?
Yes, very! I have later learned that not everyone's parents have been that supportive, but I was very fortunate. The only time my mother was not totally on board was when the Hair & Makeup department at Det Norske Teatret colored my hair raven black for THE JUNGLE BOOK without asking consent. When she picked me up after rehearsal she almost lost it (Laughs), but she got over it.
You are educated at The Bårdar Academy, and later the first class of Bårdar International. You got to work with prominent names from the industry such as director Svein Sturla Hugnes, who later cast you in your first big production, MY FAIR LADY, fresh out of school. How did this come about?
Our graduate year we did a production of RENT and he cast me as Maureen. I guess he saw something in me during that. He later offered me understudy Eliza and ensemble in his revival of MY FAIR LADY. I was super excited. A few years later he offered me the understudy for Roxie in CHICAGO.
Did you get the chance to do them on stage?
Yes, I got to do both parts. I have learned a lot from all the women I have understudied. They are all great. I was very fortunate to have gotten to do that so early on in my career.
You are a very versatile performer, a real triple threat, and you have understudied a lot of different types of characters such as Eliza, Roxie and Mary Poppins, a role you also later took over. Have you at any time been afraid of being stuck as the understudy and never the getting to be the lead?
My philosophy, as a performer, is that you can always learn more. In doing a lot of understudying I have had the opportunity to develop and shape myself. I have trusted things will happen in time. While being ambitious I have been grateful for the experience understudying has given me. I was very privileged to take over as Mary Poppins when Heidi (Ruud Ellingsen) left the production, and later on Svein Sturla Hungnes cast me again as Ingrid when did his final production of Henrik Ibsen's PEER GYNT at Gålå.
And in 2016 you landed the role of Kathy Selden in SINGIN' IN THE RAIN.
The audition process for that production was long and tedious, almost six months. I remember on the same day as the final call back, I was making myself ready to go to Kristiansand to do THE SOUND OF MUSIC. I had my bags packed and went to audition for director Bjarte Hjelmeland, and then had to run to catch the train. I remember feeling like I had given it all I could give. The waiting was tedious, but a few days later, while trying on wigs the phone rang and I could see it was Karianne (Jæger, the producer) on the screen of my phone, and I just wanted to throw up. I was so nervous. I had to excuse myself and go out in the hallway. I answered and she had me on speaker with the entire creative team. I remember so clearly her saying "Well? How would you feel playing Kathy Selden in Singin' in the Rain this fall?" and all I managed to do was making these whimpering sounds. I had to sit down, while they were all dying of laughter and cheering. It was truly a joyous moment.
You recently played Sandy in GREASE for which you were voted "Best Actress in a Musical" by BroadwayWorld's readers. What was your time in GREASE like?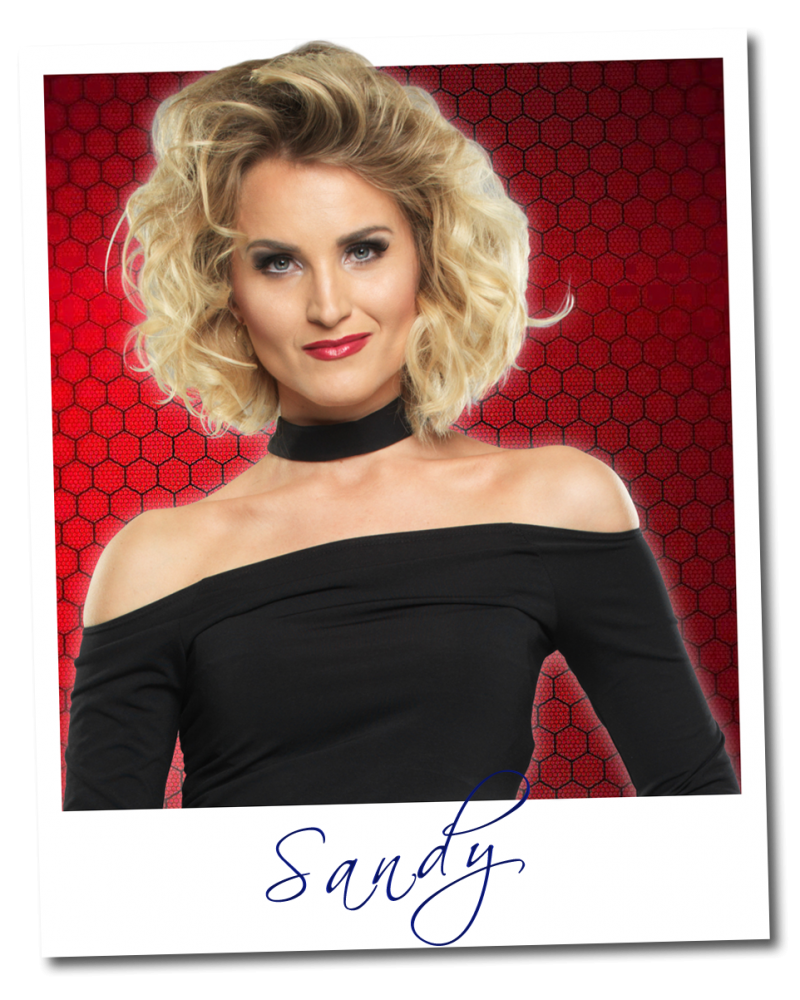 GREASE is probably the movie I have seen most number of times, so it was a dream come true when I got the role of Sandy. I had an amazing time and got to live a childhood dream. And I am very thankful to everyone who voted for me.
Any mishaps or funny moments you would care to share?
In Grease? Well I lost my drill staff during the try-out scene a couple of times (Laughs). I think my most awkward moment on stage was during Cell Block Tango in CHICAGO. I was playing Liz, and during my solo I felt the padding in my push-up bra started to loosen, and was slowly becoming visible for everyone to see, so during the second half I had to wrangle it loose when I stood away from the audience and throw it off the stage, Trouble is I threw it in the face of one of the musicians. Not one of my proudest moments.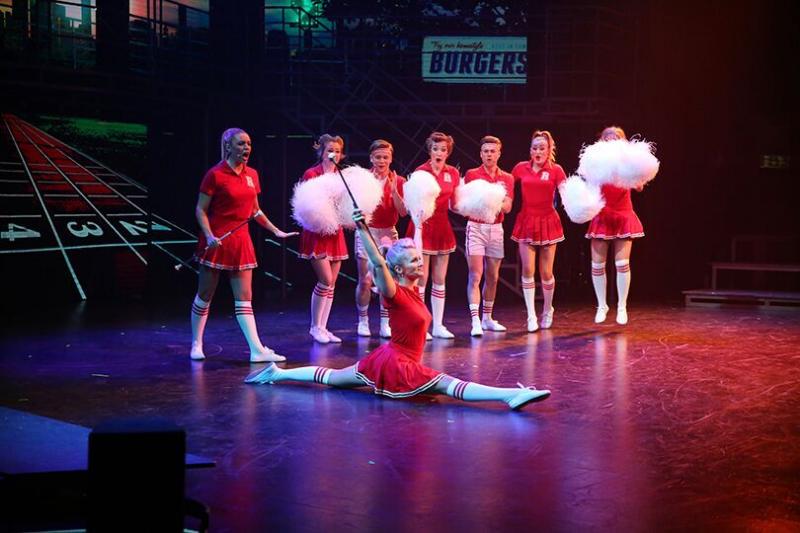 You are doing a lot of voice work in animated TV series when you are not on stage. Tell us about working like that in comparison to working on stage.
There is a large span in the work you do, but that's part of the fun. I started my dubbing career as the Disney princess Elena from Avalor, and I was fortunate that it included a song in every episode. There is many similarities to my work in musicals. I have also had the opportunity to dub series for NRK, Netflix, Disney Channel and a bunch of movies. I love doing dubbing on the side because it is a very creative way working and I think I develop at the same time.
Any advice to performers just starting out in the business?
To everyone that has a dream and a strong wish to become a musical theatre performer I think they should follow their dream. You have to give it a try. It is better to have tried instead of wondering what might have been. Maybe you discover that this life is not for you, because it is definitely not a picnic. There is no real formula for how to succeed. Everyone have to find his or her own path. But if I should pass on the advice I once got: Work hard, arrive prepared and be a performer people want to work with again. Hard work shall always pay off.
Related Articles View More Norway

Stories

Shows