Preview: Check Out October Shows Coming Up In New Orleans
From the Crescent City to the Northshore, here's what's onstage now
Currently Running Productions
The devastatingly funny one-act Fully Committed runs through Oct. 1 at UNO.
One of the greatest musicals of all time, Gypsy, is playing at 30 by Ninety now through Oct. 2.
Bawdy and Bodacious musical hit, Sweet Potato Queens runs now through Oct. 2 at JPAS.
Opening This Weekend
The Barber of Seville opens Sept. 30-Oct. 2 at the Mahalia Jackson Theater for the Performing Arts.
Two people find what they least expected - a second chance at love with Southern Comforts at Playmakers in Covington, Oct. 1-16.
One of Hollywood's most beloved romances, Pretty Woman, struts into Saenger Theatre Oct. 4-9.
Coming Soon
We learn how to make a monster at Cutting Edge Theater with Mary Shelley's Frankenstein, Oct. 7-15.
Lin-Manuel Miranda helmed favorite, In the Heights, opens at JPAS, running through Oct. 7-16.
Slidell Little Theatre revisits a classic with One Flew Over the Cuckoo's Nest Oct. 7-23.
Tickets on Sale
Dr. Seuss's How the Grinch Stole Christmas, running Dec. 13-20 at Saenger Theatre.
Email Tara Bennett to have your Nola Theatre News published.
Tara Bennett is a Jill-of-All-Trades who currently serves as the Media Coordinator for the Hammond Regional Arts Center in Hammond, LA, and served as the Arts & Entertainment editor of DIG... (read more about this author)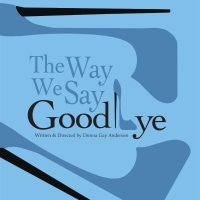 THE WAY WE SAY GOODBYE at Reimers Memorial Auditorium

November 2, 2022

A premiere production of The Way We Say Goodbye by Donna Gay Anderson with Alumni and student cast to celebrate the inaugural year of Southeastern Theatre's new B.A. degree.
---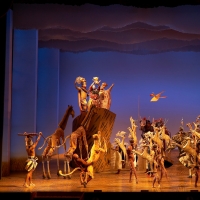 Interview: Khalifa White of THE LION KING at Saenger Theatre

October 28, 2022

The North American tour of Disney's THE LION KING, celebrating an epic anniversary, hits the Saenger Theatre starting this week.
---
Interview: Olivia Valli of PRETTY WOMAN: THE MUSICAL at Saenger Theatre

October 3, 2022

The national tour of PRETTY WOMAN: THE MUSICAL lands at the Saenger Theatre, running October 4 through October 9. The beloved '90s rom-com directed by Garry Marshall comes to the stage with some updates, musical twists and a lot of love.
---
Rivertown Theaters Presents "Raise Your Voice 5" A Musical Revue

September 30, 2022

Rising young performers of the New Orleans theater community are back for the 5th year, to share their talents in "Raise Your Voice 5", a benefit musical revue to raise money for Covenant House New Orleans.
---
Preview: Check Out October Shows Coming Up In New Orleans

September 30, 2022

From the Crescent City to the Northshore, here's what's onstage now
---