BWW Review: Tennessee Williams Theatre Company shows playwright's rarity, NOT ABOUT NIGHTINGALES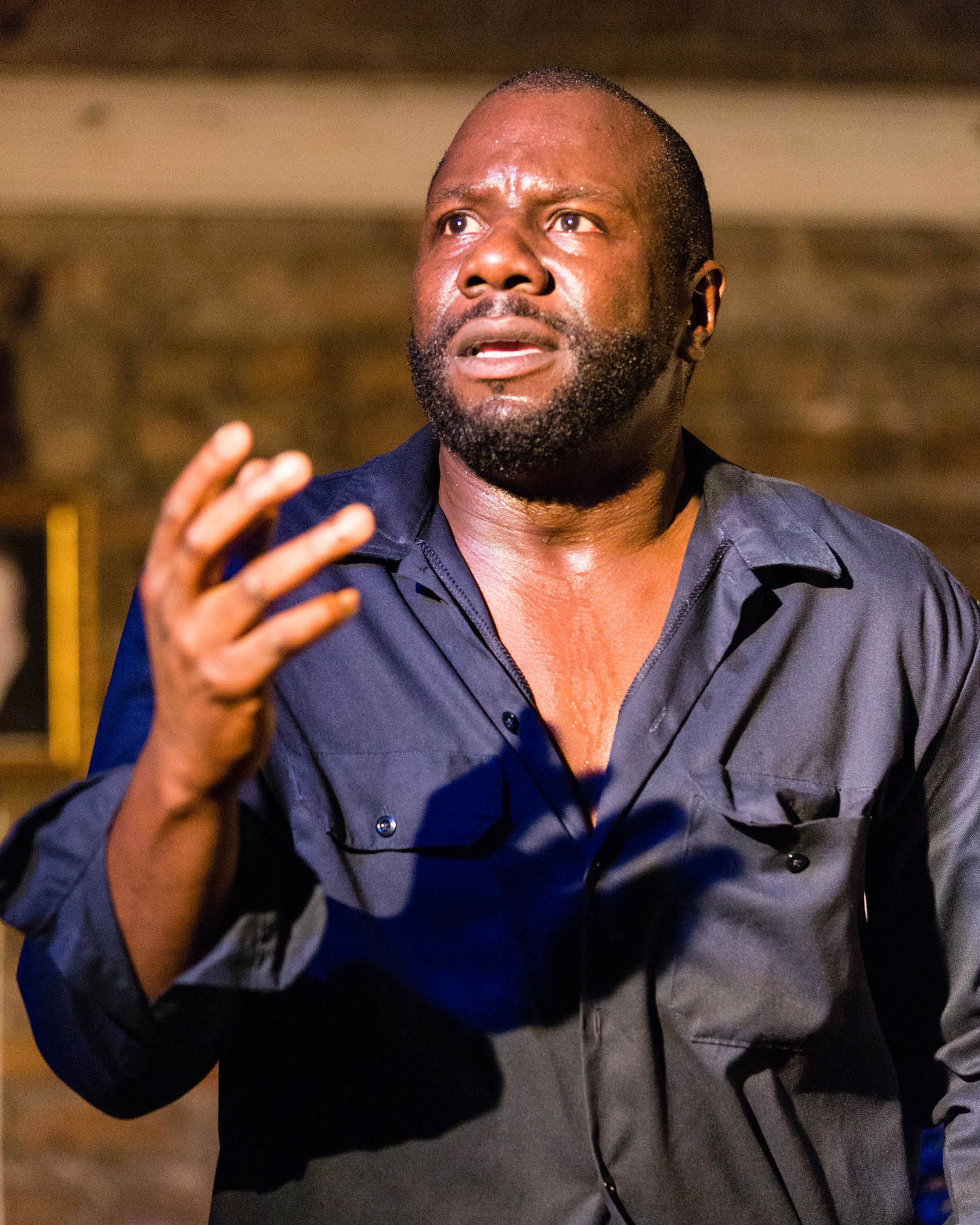 The ride home from New Orleans is not always unique, but this past Friday there was a certain magic in the air spun from the lingering effects of watching quality, live theatre. Surrounding as far as the eye could see was a great dense fog, but for one moment it was an oppressive outpour of steam, and in my small car I felt trapped just like the inmates in Tennessee Williams' early drama NOT ABOUT NIGHTINGALES, the newest production by The Tennessee Williams Theatre Company currently at the Zeitgeist Multi-Disciplinary Arts Center in New Orleans.
Running now until December 16, NOT ABOUT NIGHTINGALES is one of Williams' early works, written in 1938. The play's rough edges help to bridge our understanding of how an aspiring Thomas would later become known to the world as Tennessee. Such a rarity is this play that it was not produced until the 1990's after Vanessa Redgrave first heard of its existence, and then persisted in bringing it to the stage.
The script was based on a real-life occurrence at a Philadelphia prison where inmates were tortured. While his writing shows Williams does not have a full grasp of prison life, the underlying trauma of his home life, (his own incarceration, if you will) is just beginning to surface through his words. Williams has compassion for people in cages, and his work is just as raw and enrapturing as, say, The Shawshank Redemption, as it delves into the darker natures of institutional corruption.
The story takes place in the Depression era at a fictional, unnamed prison. While there is no description of where the prison is located, this production hints towards taking place in Louisiana as our fine state is notoriously known for its rate of incarcerations. Here, we first meet Eva, an unmarried young woman who seeks to procure a job at the prison to make ends meet. There she meets the narcissistic Warden Whalen and one of the inmates Jim, who is a reluctant poet very close to achieving parole, but at the cost of serving as the warden's "Canary." When the focus of the story falls on the inmates of Hall C, we have our gripping drama. Tired of the endless rotation of spaghetti, hamburger, and beans, the men quarrel and struggle to survive, but when they go on hunger strike, it severely costs them as they are sent to the Klondike, a boiler room where the temperatures rise to deadly levels.
While the play is steeped in melodrama, the members of the ensemble are so entrenched in their characters' stories that you have no choice but to go along with them, and it is a satisfying ride. With these characters, we begin to see the foundations for many of Williams' archetypes, the Toms, the Stanleys, and the Blanches.
Zeb Hollins III plays a soulful and tormented Jim Allison who has spent a good majority of his life in prison. Through education, he seeks to better himself, and he yearns to be a writer. In one scene, he reads Keats' poetry, but throws it down in disgust when he reads "Ode to a Nightingale." He believes there are more important things to write and it's not about nightingales.
Unlike the heroines that will come after her, Eva is played with refreshing honesty by Nicole Himel. Through her interactions with Hollins, we witness growing love unfold between Eva and Jim, and it is one of the bright lights in an otherwise bleak world. While there are far more passionate moments between them, the most tender moment is during one scene where Eva reads Keats' poetry to Jim and Himel embodies the lyricism the romantic poet was trying to capture.
Joseph Furnari plays the vile warden Whalen with cartoonish nuance. At times, we can identify with his side, even find him charming, as he caresses the oversized rubber ducky he bought for his daughter. But the Warden's instances of lechery and innate viciousness are enough to unsettle one's stomach.
Last seen in the inaugural TWTC production of "Kingdom of Earth," Sean Richmond returns to TWTC this time as Butch O'Fallon, who leads the prison in the hunger strike. His riveting portrayal of the indomitable O'Fallon marks him as a talent to watch. When he is taken to the very edge of hell, O'Fallon shows his own sensitivity, losing himself in dreams of his girlfriend, Goldie.
Rounding out the rest of the cons is Butch's strapping lieutenant, Joe (Todras Sam), and the confident, athletic new boy nicknamed Swifty (Christopher Robinson). There is also the good-hearted Ollie (Kebron Woodfin), sent to prison for stealing food for his family, and the effeminate inmate ultimately named Queenie (Gavin Robinson). This ensemble of cons is one that the audience over the course of three hours grows to know and come to love. When they are ultimately sent to the Klondike, the images of their suffocation and isolation are that much more upsetting.
Under the direction of Augustin Correro, NOT ABOUT NIGHTINGALES is intimate intensity throughout. To tell this brutal tale in a traditional proscenium theatre setup would not give the story proper justice, and TWTC utilizes close spacing to its advantage by having the audience less than three feet away. This is a strong choice that plays well as the audience becomes a fly on the wall of the prison. The scent of a smoking match, the sight of trembling hands, and the fear in a man's eyes are all there laid before us in pronounced detail.
Correro also serves as scenic designer and uses the playing space efficiently, with separate areas set off for the cellblock and the office making the transitioning from one space to another very flexible. It is an excellent touch to see the filing cabinet of the office morph into a cement block of Hall C. Nick Shackleford's sound design combined with Derek Blanco's lighting design capture the nightmarish perpetual monotony of prison life.
Overall, NOT ABOUT NIGHTINGALES is a play where Williams was first beginning to find his voice. While it does not reach the same levels of his later works, it displays a world that is increasingly claustrophobic that can be plunged into darkness at any minute. Catch this rarity before it's gone.