VACNJ IMLS Awards Grant To Visual Arts Center Of New Jersey
This grant will enable the expansion of the CALTA21 curriculum for 9th- and 10th-grade social studies students in bilingual classrooms.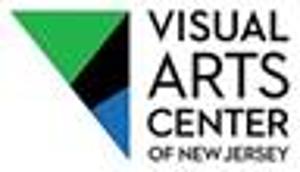 The Institute of Museum and Library Sciences (IMLS) recently awarded the Visual Arts Center of New Jersey (VACNJ) a $50,760 Museums for America grant to partner with the Elizabeth Public School system and Cultures and Literacies Through Art for the 21st Century (CALTA21). This grant will enable the expansion of the CALTA21 curriculum for 9th- and 10th-grade social studies students in bilingual classrooms. The program will design a curriculum that meets New Jersey Student Learning Standards for New Jersey's Amistad Law. The Amistad Law calls public schools to implement materials and texts that integrate the history and contributions of African Americans and descendants of the African Diaspora. In addition, because of their large diverse student community, the curriculum design will be widened to include more inclusive content in EPS's US I and World History curriculum.
"The Art Center is committed to inclusivity," said Sarah Walko, Director of Education and Community Engagement. "We welcome and value and celebrate diverse backgrounds and viewpoints, and constantly work to nurture an environment that is open and supportive. This new initiative that we're undertaking with longtime partners in the Elizabeth Public Schools and CALTA21 is another step towards that goal. It is an initiative that links the Art Center to the school district and classrooms to create supportive environments that allow students to feel welcome, seen, and heard. The program takes a culturally and socially responsive approach that has learning at its core and is based on principles of inclusion, equity, and social justice."
This grant was one of 120 awarded and will cover a two-year period, with planning to take place in FY23 and implementation to occur in FY24. In total, Museums for America awarded more than $29 million dollars in grants in this year's program, supporting projects that strengthen the ability of individual museums to benefit the public by providing high-quality, inclusive learning experiences, maximizing resources to address community needs through partnerships and collaborations, and by preserving and providing access to the collections entrusted to their care. For more information about the IMLS visit imls.gov.
More Hot Stories For You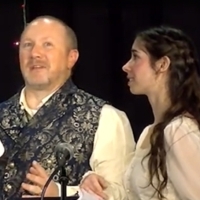 Placer Rep To Present A Holiday Variety Show Featuring Local Performing Artists 

November 25, 2022

Actors, singers, comedians, writers and more will take the stage on December 7 at  Placer Repertory Theater's annual variety show with open mic that celebrates the  completion of Season 2022 on Wednesday, December 7th at Studio E in Lincoln. 
---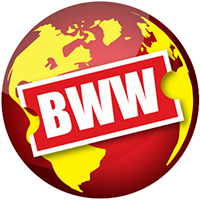 Surflight's Presents Irving Berlin's WHITE CHRISTMAS, December 3-18

November 23, 2022

Surflight Theatre, after a terrific summer and fall season is now thrilled to be presenting the festive and beloved musical White Christmas from December 3-18th.  With spectacular tap dancing and a dazzling score featuring well-known standards including "Blue Skies," "I Love A Piano," "How Deep Is the Ocean", Count Your Blessings and the perennial title song, White Christmas is an uplifting musical perfect to bring joy in the Holiday Season.
---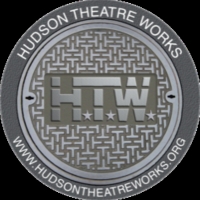 Hudson Theatre Works Presents Its Annual 10 MINUTE PLAY FESTIVAL Benefit

November 23, 2022

Hudson Theatre Works presents its Annual 10 Minute Play Festival benefitting Hudson Theatre Works including new plays by John Patrick Shanley, Richard Vetere, Barbara Blatner, Joanne Hoersch, Zach Weed, Lenny Horst, and Sarah T. Schwab with Robert Funaro of the Sopranos.
---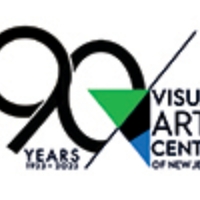 Visual Arts Center Of New Jersey Receives Multiple Grants

November 23, 2022

The Visual Arts Center of New Jersey (VACNJ) recently received multiple grant awards from several funders signifying VACNJ's continued commitment to empowering people to see, make, and learn about art. The grants awarded to the Art Center were:
---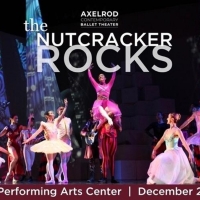 Josh Canfield Joins Axelrod Contemporary Ballet Theater's THE NUTCRACKER ROCKS Beginning On December 2, 2022

November 23, 2022

Josh Canfield, actor and former CBS Survivor contestant will reprise his role as Clara's eccentric rocker Uncle Drosselmeyer in Axelrod Contemporary Ballet Theater (AXCBT)'s THE NUTCRACKER ROCKS! Canfield has appeared on Broadway, Off-Broadway, and at A.R.T., in productions including the Tony Award-winning production of Natasha, Pierre, and the Great Comet of 1812, Doctor Zhivago and the touring Broadway production of Falsettos.
---