Photo Flash: First Look at Pax Amicus Castle Theatre's ONCE ON THIS ISLAND
The Pax Amicus Castle Theatre in Budd Lake opens the musical ONCE ON THIS ISLAND on Friday, July 31 at 8pm. ONCE ON THIS ISLAND also performs Saturdays; August 1, 8 and 15 at 8pm; Fridays, August 7 and 14 at 8pm and Sundays, August 2 and 9 at 2pm. BroadwayWorld has a first look at the cast in action below!
From the Tony Award winning songwriting team, Lynn Ahrens and Stephen Flaherty (Seussical, Ragtime), comes a story inspired from Hans Christian Andersen's The Little Mermaid. With a Caribbean tinged score, follow the story of Ti Moune as she goes on her quest to prove that love is stronger than death. ONCE ON THIS ISLAND is a fairy tale celebration of love, hope, life and death. Directed/Musically Directed/Choreographed by Richard Boyer (Hairspray, Spamalot)
Ti Moune, a peasant girl, rescues a wealthy boy from the other side of the island, Daniel, with whom she falls in love. Unbeknownst to Ti Moune, the pompous gods who preside over the island make a bet with one another over which is stronger, love or death, the stakes being Ti Moune's life. When she pursues Daniel, who has returned to his people, Ti Moune is shunned because of her lowly status. Her determination and capacity to love, though, is not enough to win Daniel's heart and Ti Moune pays the ultimate price; but the gods turn Ti Moune into a tree that grows so strong and so tall, it breaks the wall that separates the societies and ultimately unites them.
In the cast are: Amanda Boyer - Mama Euralie; Robinson Donazal - Tonton Julian; Olivia Clavel-Davis - Ti; Moune/Peasant Girl; Steven Munoz - Daniel/Beauxhomme/Daniel's Son; Joshua Boyer - Papa Ge, Demon of Death; Alison Bancroft - Asaka, Mother of the Earth;
John Michael Villa
- Agwe, God of Water; Victoria Lynn - Erzulie, Goddess of Love/Peasant Girl; Jeremy Doyle - Armand/Gatekeeper/Daniel's Father; Emily Boyer - Andrea/Madame Armand; and Annabella Ripatrazone - Little Girl/Little Ti Moune, with Storytellers/Peasants/Gossips/Guests:
James Allen
, Deja Guiterrez, Emma Mason and Karen Ripatrazone.
The show runs July 31 - August 15 (Friday and Saturdays @ 8PM; Sundays @ 2PM). All seats are $25.00. For reservations, call the box office at 973-691-2100 or you may order tickets online at www.paxtix.org.
Photo Credit: Karen Boyer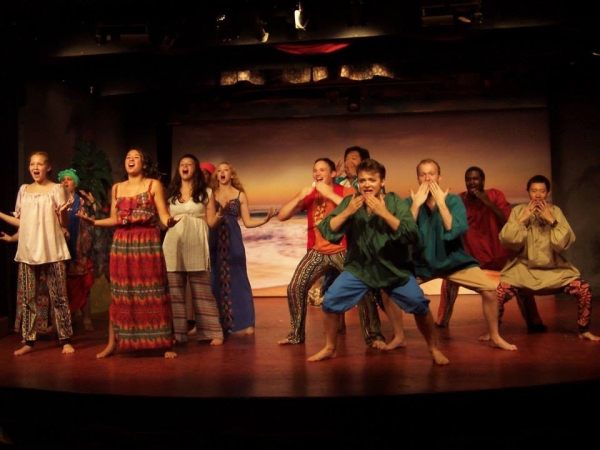 The Company of ONCE ON THIS ISLAND

The Company of ONCE ON THIS ISLAND

Amanda Boyer (Mama Euralie), Annabella Ripatrazone (Little Ti Moune), Robinson Donazal (Tonton Julian)

Joshua Boyer ( Papa Ge), Victoria Lynn (Erzulie, Alison Bancroft (Asaka), John Villa (Agwe)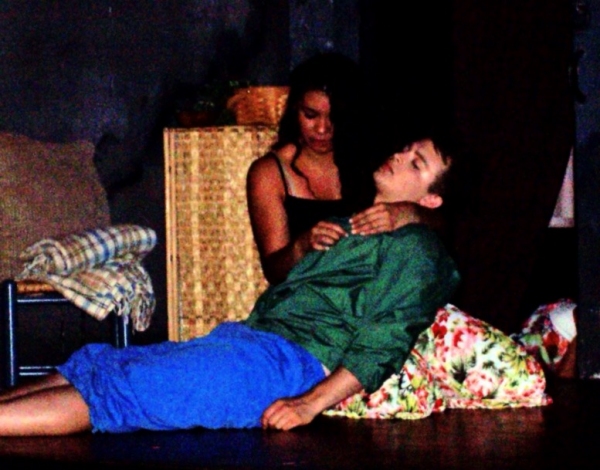 Olivia Clavel-Davis (Ti Moune), Steven Munoz (Daniel)

The Company of ONCE ON THIS ISLAND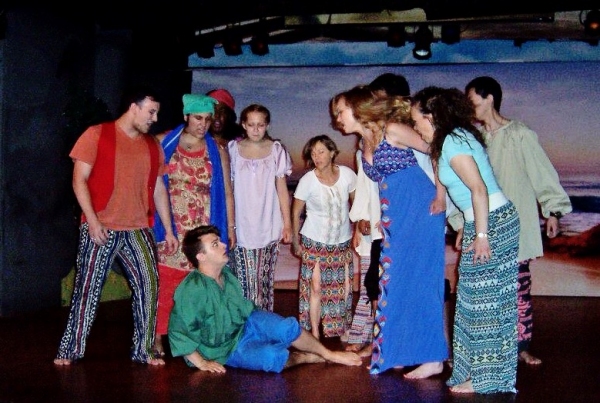 The Company of ONCE ON THIS ISLAND

Amanda Boyer (Mama Euralie), Olivia Clavel-Davis (Ti Moune, Robinson Donazal (Tonton Julian)

Victoria Lynn (Erzulie) and company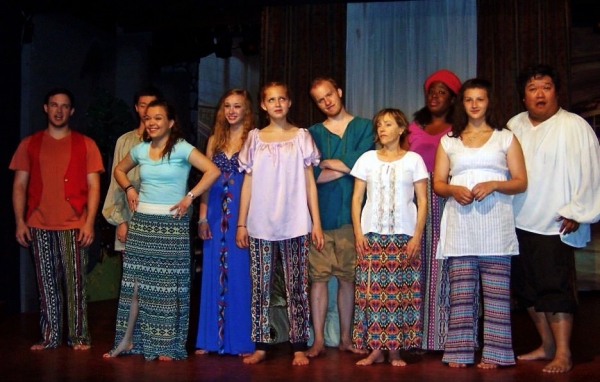 The Company of ONCE ON THIS ISLAND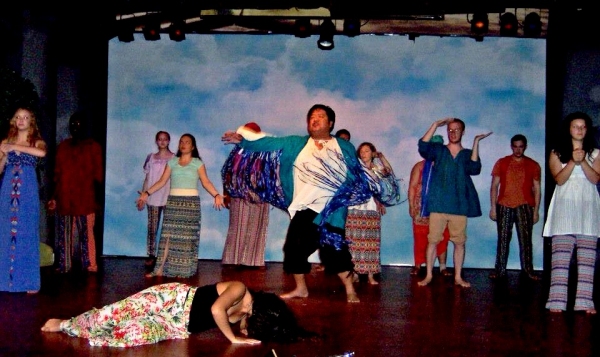 John Villa (Agwe) and Company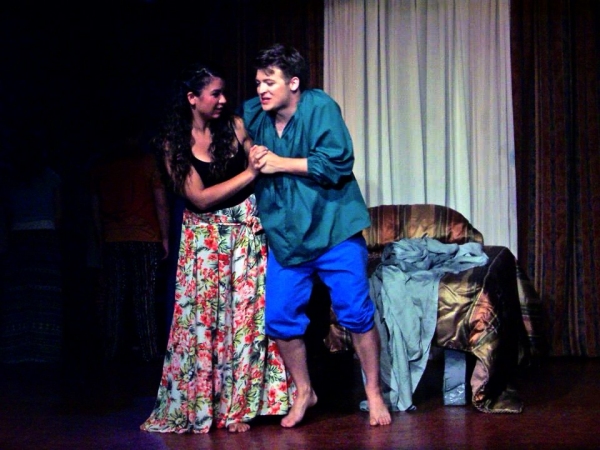 Olivia Clavel-Davis (Ti Moune) and Steven Munoz (Daniel)

Steven Munoz (Daniel), Olivia Clavel-Davis (Ti Moune), Joshua Boyer (Papa Ge)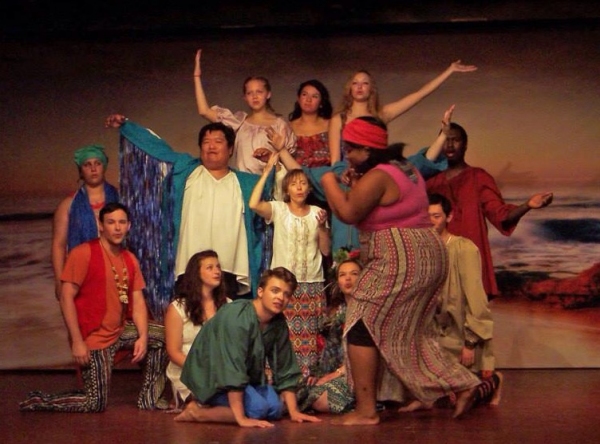 The Company of ONCE ON THIS ISLAND

Steven Munoz (Daniel), Emily Boyer (Andrea), Olivia Clavel - Davis (Ti Moune)

Ti Moune's Dance - Olivia Clavel-Davis

Olivia Clavel-Davis (Ti Moune) and Alison Bancroft (Asaka)

Amanda Boyer (Mama Euralie) and Annabella Ripatrazone (Little Ti Moune)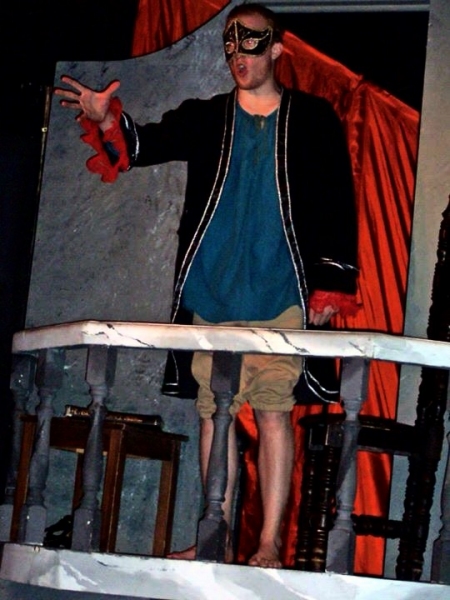 Jeremy Doyle (Armand)

Olivia-Clavel Davis and Steven Munoz with the company

The Company of ONCE ON THIS ISLAND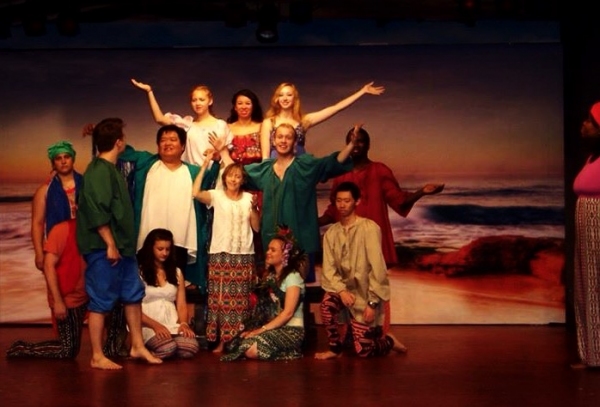 The Company of ONCE ON THIS ISLAND