Dutch National Opera and the Dutch National Ballet Present Messa Da Requiem
Performances run 9-25 February.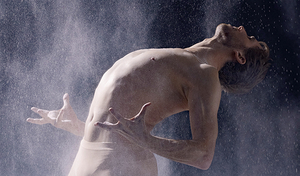 Following the success of Missa in tempore belli the previous season, the Chorus of Dutch National Opera and the dancers of Dutch National Ballet are combining forces once more. Led by choreographer and director Christian Spuck, they share the stage with four soloists, accompanied by the Rotterdam Philharmonic Orchestra. In his interpretation of Verdi's Messa da Requiem, Spuck brings together vocal music and dance with great virtuosity, in poetically powerful tableaux.
Messa da Requiem is sometimes referred to as 'Verdi's best opera' due to its operatic nature. Verdi put so much drama into the solemn mass that it cries out for a theatrical interpretation, with the addition of moving bodies. Christian Spuck, a product of the renowned choreographic school of Stuttgarter Ballett, has created an unusual staged and choreographic interpretation of the impressive work. For the large-scale production, which had its world premiere at Opernhaus Zürich in 2016, he works with no fewer than 36 dancers, over 100 chorus members and vocal soloists.
Spuck's interpretation of Verdi's famous requiem is an unusual one. Drawing on a refined abstract movement idiom, he steers clear of the religious associations of hell and damnation. Instead, he brings universal human emotions associated with death to the fore, addressing sorrow, fear of the unknown and anger about the fragility of human existence in an impressive mix of vocal music and dance.
Christian Spuck has been artistic director of Ballett Zürich since 2012 and will take up the position of director of Staatsballett Berlin in 2023. Besides the ballets he has created for Ballett Zürich and other leading companies, he has also choreographed and directed several highly acclaimed opera and film productions and won many awards for his work. The musical director is the up-and-coming conductor Eun Sun Kim, who was recently appointed musical director with San Francisco Opera. She will be leading the orchestra, the large chorus and four soloists.
Ten perfomances Messa da Requiem at National Opera & Ballet, Amsterdam: Thu 9 (première), Fri 10, Mon 13, Tue 14, Thu 16, Fri 17, Sun 19*, Tue 21, Wed 22 and Sat 25 Februari 2023