Friday 5(+1) for Thursday: The Cast of CFTA's HEATHERS, THE MUSICAL

Heathers The Musical, based on the classic 1980s cult film of the same name, concludes its run at Murfreesboro's Center for the Arts this weekend. Directed by Rachel Jones, the show - which has played to sell-out audiences during its first two weekends, features a cast of talented actors who are having the time of their young lives while bringing the story to life onstage.
Four members of the Heathers cast made time this week to respond to our queries to allow readers some insight into who they are and, perhaps more importantly, what's inspired them to do the things they do. They are, therefore, the latest individuals to be featured in the return engagement of The Friday 5(+).
Get to know them, gentle readers, then see if there are any tickets left for the final two performances of Heathers, the Musical!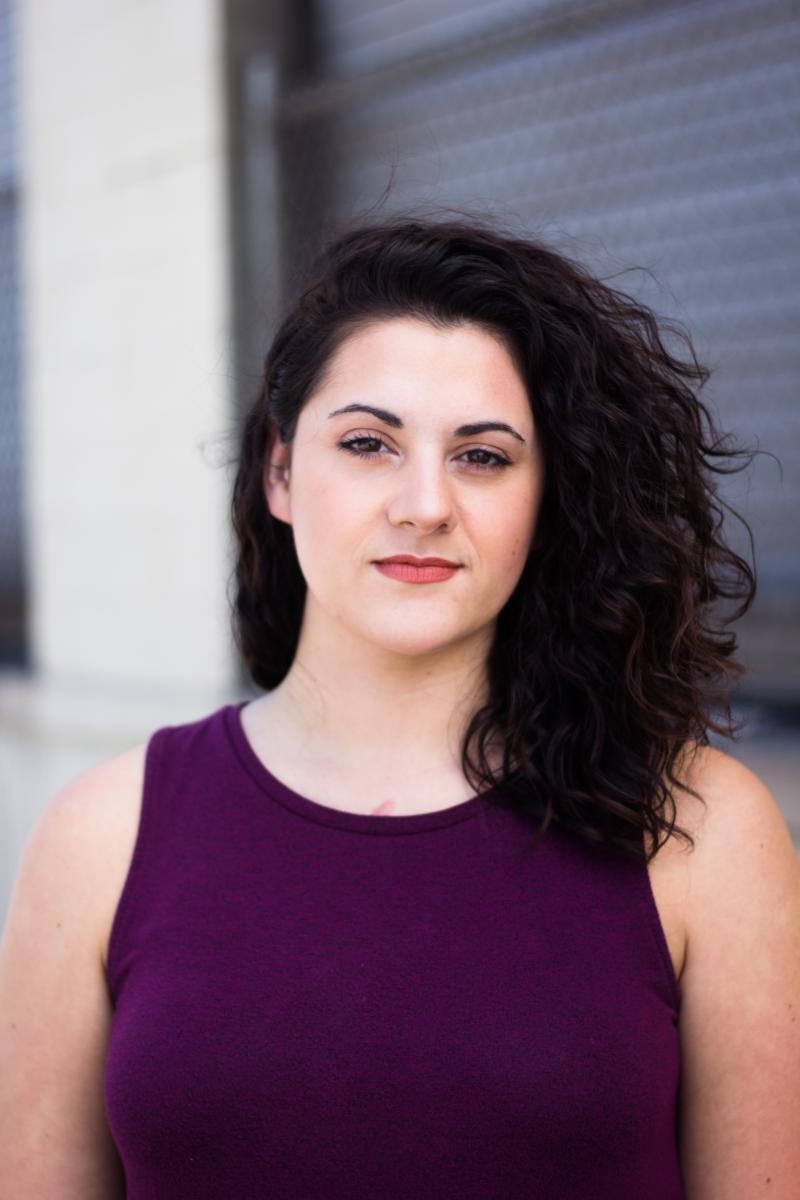 Kaylea Frezza (Veronica Sawyer)
What was your first "live, onstage" taste of theater? My first taste of theater was seeing the touring production of The Lion King when I was in second grade. I fell so in love that the next year I auditioned for my first show and got to portray Belle in Beauty and the Beast at a local community theater.
What is your favorite pre-show ritual? I like to create a playlist for my character and listen to it as I get ready.
What's your most memorable "the show must go on" moment? When I was in Clue my freshman year of high school, the last murder was supposed to happen by gunshot. The last performance though, our gun wouldn't fire and murder had to go down with fists flying. The show must go on!
What's your dream role? Easily the Witch in Into the Woods.
Who's your theatrical crush? Bernadette Peters. Hands down!
Why should people come see Heathers? This cast is insanely talented. With every performance we get a little deeper, we all grow a little closer, and we connect with so many audience members. Come connect with us and help create some art!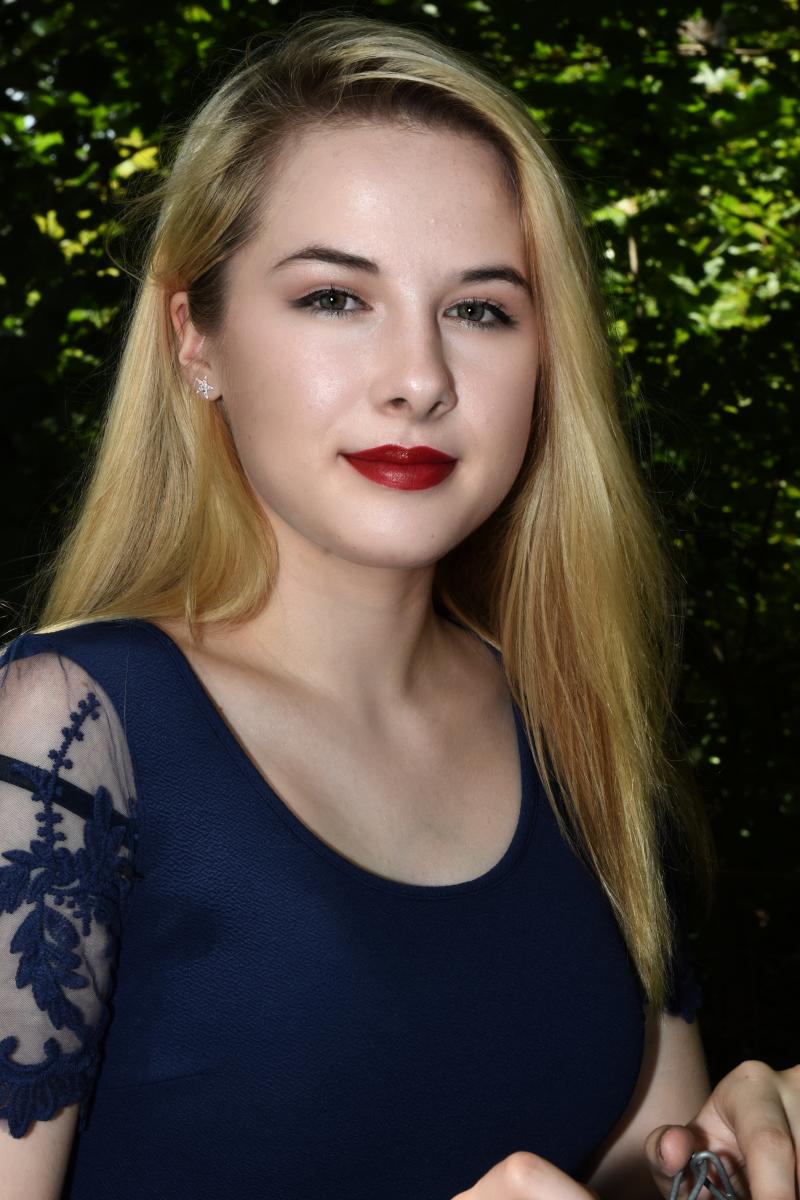 Karisha Glover (Heather McNamara)
What was your first "live, onstage" taste of theater? My first time on a stage was during a show for an acting camp that my mother had signed me up for. Being 12, I didn't really know how I would feel on stage, but once I felt the warmth of the stage lights on my face I instantly felt drawn to theatre.
What is your favorite pre-show ritual? I love when the whole cast holds hands in a circle to either tell each other encouraging things or chant, "one for all and all for one!" It makes me feel welcomed into my theatre families.
What's your most memorable "the show must go on" moment? One of the first shows I was ever in, I had a solo in the opening song. During the song we were supposed to kick stage right. On opening night, I kicked at the right moment, but my show flew across stage. Shortly after, I had to run up and sing my solo-with one shoe-and act as if nothing went wrong; I did the rest of the scene with only the singular shoe. I was super embarrassed but I'm sure not a lot of people noticed.
What's your dream role? Originally, my dream role was to play Veronica Sawyer in Heathers, The Musical. However, now that I have had the chance to play Heather McNamara, I actually think I like her even better than Veronica. Getting to play a character with fewer lines but a larger impact is what I really love, and Heather McNamara is a perfect example of that.
Who's your theatrical crush? Either Jeremy Jordan or Ryan McCartan. I can't choose between them because they're both so talented and amazing.
Why should people come see Heathers? Our cast of Heathers, The Musical is, in my opinion, phenomenal. The entire cast is so talented from acting to singing to dancing. Everyone in the cast in a triple threat, and it's amazing to have that much talent in one show. I believe our cast tells the story in a way that makes you feel all the emotions of the characters. For example, you might feel sad or worried for a character if they are being bullied. This cast just really put their all into every show they do. During the show, they don't just act as their characters-they become their characters.
Seth Brown (JD)
What was your first "live, onstage" taste of theater? The end of my sixth grade year my band teacher told me they needed extra kids for the boy's band in The Music Man. (Thanks Mr. Bunch!) So, I auditioned with an absolutely awful rendition of "Seasons of Love" from Rent and somehow made it in. As soon as I hopped into rehearsals and got to performing, I just absolutely fell in love with it all.
What is your favorite pre-show ritual? I absolutely love creating a mixtape for each character I play, and just listening to that to get in the zone before the show each night.
What's your most memorable "the show must go on" moment? I played Ethan in The Full Monty earlier this year, and if you saw the show you'd know that the character likes to try run up walls. A lot. So, about six times a show I would try to run up a wall then fall to the ground. One show, instead of going up the wall, my foot just went straight through it. I didn't get hurt, (more than usual anyway) but I did have to lay there with my foot hanging through the wall for about 30 seconds to let the audience laugh it out. Fun fact: that shattered piece of wall is hanging in my room to this day.
What's your dream role? JD has been my dream role for as long as I've known this show, and it's been a dream come true to get to play him. I'd also kill to play Elder Cunningham in Book of Mormon.
Who's your theatrical crush? Brittain Ashford, most definitely. I had the privilege of seeing her as Sonya in The Great Comet - and was just completely blown away by her.
Why should people come see Heathers? This show is hilarious, has amazing music, and is so powerful. I think the message it contains is so relevant today, and absolutely needs to be heard. Also, everyone (and I mean everyone) in this cast is so insanely talented, and they really help to bring this story to life in the best way possible.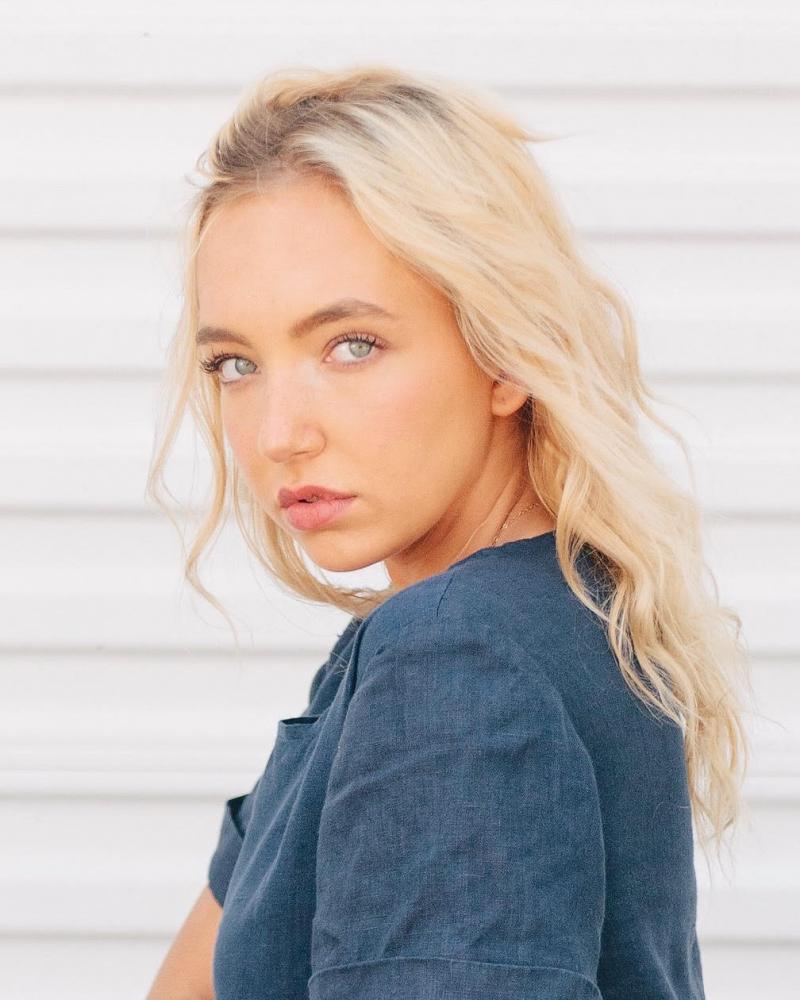 Emma Puerta (Heather Chandler)
What was your first "live, onstage" taste of theatre? I watched The Sound of Music all the time when I was little, and I remember going to a live sing-a-long performance of the show when I was about five.
What's your favorite pre-show ritual? This is a tough one...Every show's rituals vary! I am kind of obsessive/compulsive when it comes to my pre-performance routine. I always have espresso, then a cup of throat coat tea, then two bottles of water in the time it takes me to get ready. I always like to give hugs to cast members I won't interact with during the whole show.
What's your most memorable "the show must go on" moment? As Belle, I kicked one of my shoes into the audience during the "Be Our Guest" kick-line...
What's your dream role? 1000000% Anastasia!
Who's your theatrical crush? Jonathan Groff or Derek Klena
Why should people come see Heathers? People should come see Heathers to experience something that is iconic in the theatre community. This particular production is full of truly good people who have poured their hearts into this show! I believe everyone can find a lesson relevant to himself/herself within the story and certainly everyone can enjoy the liveliness of the show! Also it would make my heart happy for people to come.
About Heathers, The Musical at Center for the Arts
The Center for the Arts partners with Insight Counseling Centers to bring an interactive mental health awareness campaign to Heathers, the Musical ticket holders.
The #MurfreesboroMood wall will be in The Center's lobby through September 16. The wall holds 21 different emotion word stickers - including words like joyful, stressed, exhausted, thankful, and hopeful - for people to take and literally "wear their emotions."
"Bullying, being bullied, and suicide are prominent themes in this musical," says Rachel Jones, director of Heathers. "While we want to entertain our audience with this popular production, we know that the topics are serious and we want to use our platform to help Insight Counseling Centers get the conversation started about destigmatizing mental health, raise awareness about the prevalence of mental illness, depression, and suicide, and provide communities in Middle Tennessee with information about where they can receive quality, affordable mental health services."
Heathers, The Musical, based on the 1980s classic cult film of the same name, tells the dark story of Veronica Sawyer, beautiful, brainy teenager who hustles her way into the most powerful and ruthless clique at Westerberg High: the Heathers. Before she gets comfortable atop the high school food chain, Veronica discovers that being one of the Heathers means bullying kids she once called friends. When Veronica finds herself attracted to a mysterious newcomer at school named Jason Dean (JD), the story takes a turn and an innocent drink mix-up results in the accidental poisoning of one of the Heathers. JD convinces Veronica to stage it as Heather's suicide. The results are so successful that Veronica and JD, exhilarated with their newfound power, resolve to kill off the rest of Westerberg High's cruelly popular elite.
With an amazing cast of local performers, this production will take you back to a time when bullying was 'cool' and show you the beginnings of the anti-bullying movement which is only now prevalent in our schools. The film became a cult favorite, spawning memorable phrases such as "What's your damage?", "It'll be very," and "Greetings and Salutations."
For tickets, and for more information, go to www.boroarts.org. For group reservations, call (615) 904-2787.
Related Articles View More Nashville

Stories

Shows