FRIDAY 5(+1): Circle Players Presents the Regional Premiere of IF/THEN

If/Then, the Brian Yorkey/Tom Kitt Tony Award-winning musical by Brian Yorkey and Tom Kitt (Next to Normal) opens tonight at Nashville's Z. Alexander Looby Theatre, presented by Circle Players and directed by Matthew Hayes Hunter.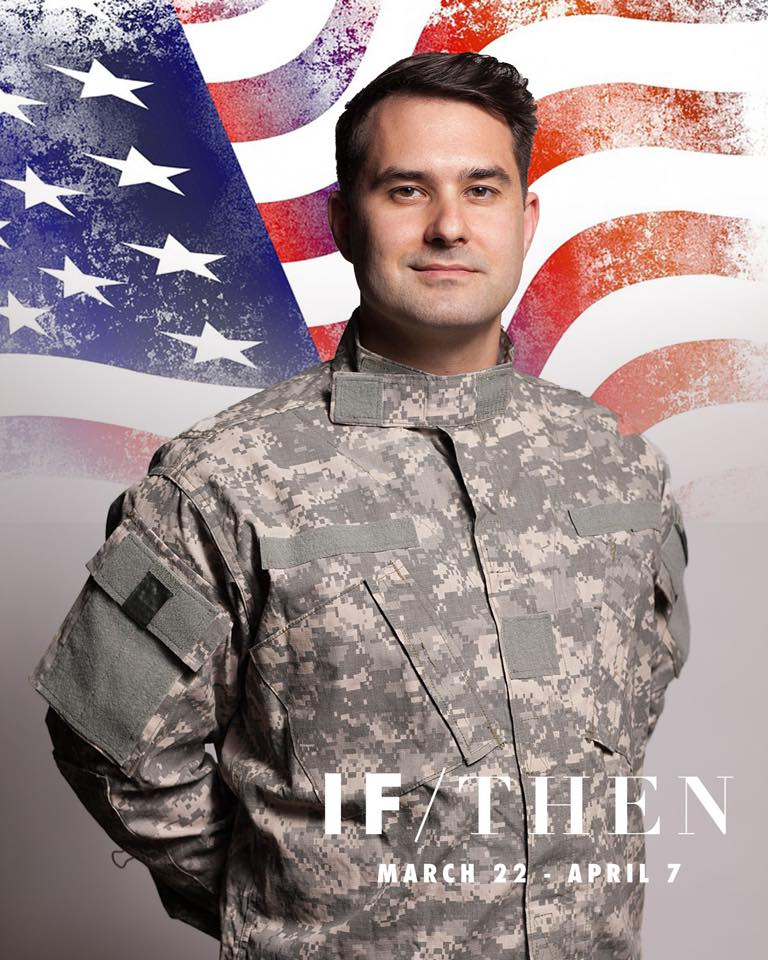 In the production, the regional premiere of the musical, "choice and fate collide in a romantic, original story of a woman at the crossroads of her life after moving back to New York." If/Then "paints a deeply moving portrait of the lives that we lead, as well as the lives that we might have led."
Circle Players' presentation of If/Then continues through April 7, but today three cast members - Bryan Royals, Taylor Simon and Emily Summers - talk about their theatrical backgrounds and share with audiences why they should make reservations to see If/Then (for tickets, go to www.circleplayers.net) in the latest incarnation of Friday 5 (+1)...
Bryan Royals
What was your first "live, onstage" taste of theater? My first onstage taste of theater was in seventh grade. For a project in class, we adapted How The Grinch Stole Christmas into a short one-act. I played the Grinch, and so I had a blast attempting to recreate some of Jim Carrey's character from the movie version.
What is your favorite pre-show ritual? A few years back in a production of Godspell that I played Jesus, Judas and I danced and sang "Suit and Tie" by Justin Timberlake before we were preset on stage. It just gave us a chance to be silly and fun to warm up.
What's your most memorable "the show must go on" moment? I was doing a contracted show at a certain large theme park in Florida and very soon before my entrance I had to pee very badly. I was in a costume that had multiple layers, required another person to remove with a full body suit under. Because of the short time I had, the stage manager got me a pair of scissors and I cut a hole in the body suit. I made it on stage in plenty of time and was much more relieved.
What's your dream role? My dream role has always been Aladdin - even before Disney brought it to life on Broadway. As I'm getting older and playing a young street rat might be waning, Jean Valjean would be an amazing role, and he also got in trouble for stealing bread so very similar character I'd say.
Who's your theatrical crush? I've just always had such a crush on Kristen Chenoweth and always will.
Why should people come see If/Then? I think If/Then is a great depiction of the importance of our actions, no matter how big or how small. I find those thoughts fascinating and this show gives you the chance to really watch major events happen based off of seemingly small choices.
Taylor Simon
What was your first "live, onstage" taste of theater? One of my first tastes of theater was seeing Donny Osmond in the tour of Joseph and the Amazing Technicolor Dreamcoat at TPAC. I was maybe three- or four-years-old. I was a very sensitive child (particularly to loud noises) so it was very risky to take me to a restaurant let alone a theater. I remember being mesmerized and at the point in the show when Joseph is thrown in jail and sings "Close Every Door" I completely lost it. I believed that this innocent man had been punished for something he didn't do. I was angry and sad and wanted justice for him and promptly threw a HUGE fit. I had to be taken into the lobby and watch the rest of the show on the monitors. While I may have seemed like an unruly child in a theater, I remember being so transported by the performance that I believed what was happening and it was a genuine reaction to the show. It now shows me how powerful theater can be.
What is your favorite pre-show ritual? I don't have many pre-show rituals. I do like to listen to upbeat music to get myself out of any funk I might be in from the day and energize myself. Beyonce is always a go-to choice.
What's your most memorable "the show must go on" moment? The first "the show must go on" moment that comes to mind is when I was playing Rosie Alvarez in Bye Bye Birdie at The Larry Keeton Theatre. The week of opening night I got a terrible upper respiratory infection and lost my voice completely. It was my first leading role in a show since I graduated from college and it really meant a lot to me for many reasons. I tried everything from steaming to steroid shots and nothing worked. Opening night came and I felt physically fine, but my voice was still nowhere to be found. Ginger Newman was the music director at the time, and we decided that she would sing the score on a hand-held mic backstage while I lip-synced the lyrics and danced onstage. I felt like I was in Singin' In The Rain and was sad I couldn't do it myself, but we really pulled it off! I got my voice back after the next couple of days and finished strong, but it was definitely a rough start. Luckily, Ginger has one of the best voices in Nashville so she made me look really good!
What's your dream role? I have so many dream roles so top five right now would be Elphaba (Wicked), Mrs. Lovett (Sweeney), Amy/any of the women (Company), Paulette (Legally Blonde), Trina (Falsettos).
Who's your theatrical crush? Ooh, this is a tough one! I think I'd have to say my theatrical crush is Cornelius Hackl in Hello, Dolly! He's so adorably naive and hopelessly in love. I also thought that Michael Crawford was super dreamy in the movie version.
Why should people come see If/Then? People should come to see If/Then because it's an interesting look into the choices we make and how they can affect our entire lives or not change anything at all. It shows what destiny can look like. It makes you question if the paths we choose to take are really just the fates at work or actually free will.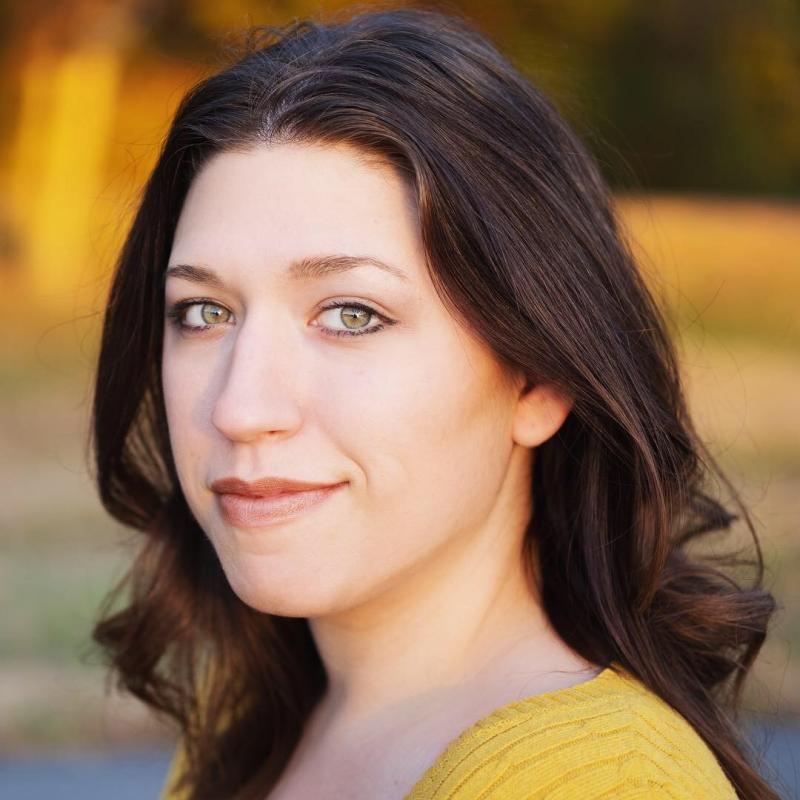 Emily Summers
What was your first "live, onstage" taste of theater? In seventh grade, my middle school put on Cinderella. I was cast as "cheese dancer." I danced with cheese. It was amazing.
What is your favorite pre-show ritual? I don't have any rituals per se, but I do tend to give my cast-mates lots of hugs. I guess it's my way of saying, "I've got your back, we're in this together, and this show is gonna be great."
What's your most memorable "the show must go on" moment? My junior year of high school, I played Maggie Jones in 42nd Street. I wore a curly red wig, and I had a very quick costume change before my duet with Bert Berry, "Keep Young and Beautiful." On this particular night, we had a reviewer in the audience covering our show for my town's newspaper, so tensions were already high. Well, as I was changing in the wings before this song, dress #1 pulled my wig clean off, and then dress #2 had a zipper malfunction. Long story short, I did the number with my dress unzipped, bra showing, and pigtails dangling out of a messy, sideways wig. No regrets.
What's your dream role? Jenna in Waitress. Hands down.
Who's your theatrical crush? Jake Gyllenhaal as George in Sunday in the Park with George. Jake, why have you been hiding that voice from us for so long? Why?
Why should people come see If/Then? It's truly a unique theatrical experience. The music is stunning, and the characters are so genuine. And, if I may say so myself, this cast is pretty remarkable. I'm so sincerely honored to be a part of this production.
production photos by John Goodwin
Related Articles View More Nashville

Stories

Shows