BWW Review: Theater Bug's Funny and Wry New Musical IF I WERE YOU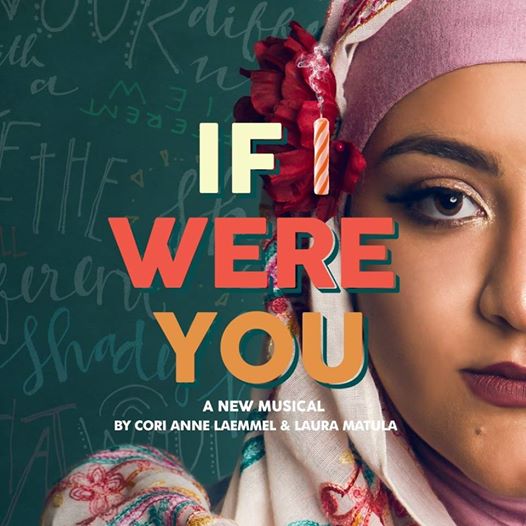 Once again, Cori Laemmel and Laura Matula - along with their team of creative collaborators and their always surprising and courageous troupe of young actors at The Theater Bug - have achieved much with their latest original musical. If I Were You, which focuses on four young protagonists (an eight-year-old girl suffering from anxiety disorder, an 11-year-old girl on the brink of young womanhood trying to find her place in the ever-changing world of middle school, a 15-year-old Muslim girl who is the only person of her faith attending her predominantly white high school, and an 18-year-old young man who has been home-schooled throughout his life and is now preparing to leave for college), gives the youthful Theater Bug company of actors an opportunity to explore the depths of their own emotions amid the turmoil of their formative years and, in so doing, they give every audience member a chance to examine their own emotions and preconceived notions of the people around them.
Like the startling Seven Ways to Sunday, which won this year's First Night Award for Outstanding Original Production against stiff competition, If I Were You is evocative and powerful in its honesty and the unflinching ability of Laemmel and Matula to hold up a mirror to the face of the ignorant and prejudiced, challenging them to see themselves and their actions for what they are. Skillfully, the two women have created a musical that manages to be both a lighthearted and fun look at young life and a sobering and introspective treatise on the inability of some of us to accept those individuals who just aren't like us.
Featuring performances by a cadre of young actors - an amazing array of talent that would be nothing less than completely astonishing had we not come to expect just that from The Theater Bug - If I Were You takes its audiences on a whimsical, yet provocative, journey through a year in the life of a group of young people finding their own way in the world and imparting an important lesson about acceptance and tolerance along the way.
Funny and touching, by turns, Laemmel and Matula's script and score are quite unlike what you may have seen or heard before. Every one of Matula's tunes written for the show have something of the familiar about them; melodic and memorable, you are likely to find yourselves humming the songs long after the final curtain has fallen, something every musical theater composer aspires to every time she or he sits down at a piano with a sheaf of blank paper in front of them ready to be filled with notes of music. Matula's score fairly sings of the times in which it was written, but it also seems timeless - as if her songs were somehow taken from the musical score in the minds of the people in her rapt audience.
Laemmel's script, which relates its story so beautifully, is clever and fresh. You would be hard-pressed to find another theater writer so skilled at capturing the dramatics fluctuations of emotion, ambition and hopes and dreams of younger people. She possesses the uncanny ability to speak fluently for her young protegees, whom she gathers together and gives them such a place of safety and affirmation that they can only soar to greater heights than even they might first imagine. Laemmel's dialogue seems so naturally unfettered by the knowledge the writer has assembled in her own lifetime that she speaks beautifully of the experiences her youthful characters are experiencing at any particular moment they are discovered in onstage.
Laemmel's direction ensures the play's action moves along at an engrossing pace, and choreographer Bakari King's movement for his young performers is impressive in its ability to propel the story ahead while somehow being effortlessly performed. Matula's musical direction makes the most of the cast's abilities and the five person band perform the score with skill and confidence, limned by boundless imagination.
In If I Were You, the four young protagonists are connected by one particular thing: their shared birthdays. The four are shown interacting with friends and family in celebration, enabling audience members to quickly get to know the four individuals who are so vividly crafted by Laemmel and Matula that they seem flesh and blood, although it's obvious they are fictional creations - this is musical theater, after all.
There is Bailey, the 11-year-old writer who is played to perfection by Hannah Trauscht (perhaps we should get one point clearly out of the way: each of the four young actors play the show's leading characters to perfection - so much so, it would be difficult to think of anyone else in the roles, although thanks to the clever casting of director Laemmel, another cast takes over the challenge of bringing the show to life during the final two weeks of its run), whose stage presence and exquisite talents give full voice to Bailey's search for self.
Tristan Whitney, tall and handsome, brings a certain bravado to the role of Jonah, the 18-year-old homeschooled boy about to make the leap cross-country for the start of his college career. Whitney, so impressive in earlier Theater Bug productions, continues to show amazing growth as an actor, playing Jonah with a strong sense of humor that belies his sensitivity and ensures he is thoroughly believable and engaging.
Bella Higginbotham, who has delighted audiences and critics alike in her Nashville stage career over the past several years (she seemingly has been acting since birth), is wonderfully natural as the fatalistic Phoebe, who struggles to interact with other children her age due to the anxieties she struggles to comprehend and to overcome. The role would be challenging to an actor of any age, but Higginbotham is more than capable of assaying Phoebe with grace, humor and enough command of the stage to put actors many years her senior to shame. More than just an actress, she is a phenomenon.
Finally, Yasi Mousavi - a beautiful young Muslim woman - takes on the role of Noorah, the 15-year-old striving to prove herself to her classmates who are, more often than not, trying to figure out what a hijab-wearing teenager does in her spare time, what motivates her to academic success and, quite simply, why she dresses as she does. Mousavi, obviously playing the role straight from the heart, provides audiences with a tutorial on the subject of how Muslim youth navigate the murky waters of the teenage years with focus and aplomb. Mousavi is able to play Noorah not so much as a tragic heroine - which, frankly, would be easy to do in these troubled times in which we live - but more compellingly, she is able to show us a character who, despite all her intellectual prowess, is still just like every other kid in her class, hoping to make it through adolescence unbroken and unbowed by the slings and arrows of the mean girls in her class.
As the lights come up after intermission on Act Two of If I Were You, the central conceit of the show's concept comes to life: the actors have swapped places so that each of the four protagonists now must enact the emotions and carry on the story played in the first stanza by another. Trauscht becomes Noorah, Mousavi becomes Jonah, Whitney becomes Phoebe and Higginbotham takes on the role of Bailey. What could be some ridiculous plot twist instead only serves to deepen the realities of each character's lives, urging each audience member to alter their perspective and to see each person (whether fictional or real) through a different lens.
Be forewarned: You're gonna get weepy at some point during the shared travails of these four people, whose lives - although filled with the typical angst of youth - are mostly joyful and illuminating.
The four central characters are surrounded by an assortment of resolute and unique individuals who make up their social circles and, despite the paucity of lines for some, they are able to create performances that set them apart and which guarantee they are as integral to the story as the quartet of leading actors. Wyatt Rogers, as Bailey's best pal Ezra, is terrific; he portrays Ezra as loyal as the day is long to his best friend "since we were in diapers" and he eloquently expresses the importance of remembering where you've been, no matter where you are. The appealing Ellie Teal and Jackson Powell are delightful as the pair of young lovers whose high school years are far more complex than you might first gather on initial introduction. Emily Griffith, as Jonah's newfound friend Gretchen (the theater kid), gives a remarkably genuine performance and essentially knocks your socks off with her own song solo that speaks for every teenaged outsider who've come before her or will come after.
Max Komisar, as the geeky Greg Jones (the quintessential high school outsider who makes a name for himself as a lovable eccentric) very nearly steals the show in each of his memorable scenes, while he's matched laugh-for-laugh by the altogether irascible Molly Gaglione as Noorah's outspoken best friend Ingrid, who delights in her own differentness and is so fiercely protective of those she loves. Together, Komisar and Gaglone are a force to be reckoned with, playing off each other with genuine skill.
McKinley Merritt, in the role of Phoebe's nanny/confidante Shelby, gives a strong and focused performance that manages to bridge the gap between the younger characters so truthfully written and the adult characters they are yet to become. Certainly, hers is a star on the rise.
Finally, attention must be paid to all the actors who bring to life the world in which these vividly created characters thrive. Every single young performer on the Theater Bug stage is worthy of every accolade that should be heaped upon them. They are remarkable.
In fact, If I Were You may best be described as "remarkable," as well. You really should go see it to have a glimpse into the future of Nashville theater and what's to come.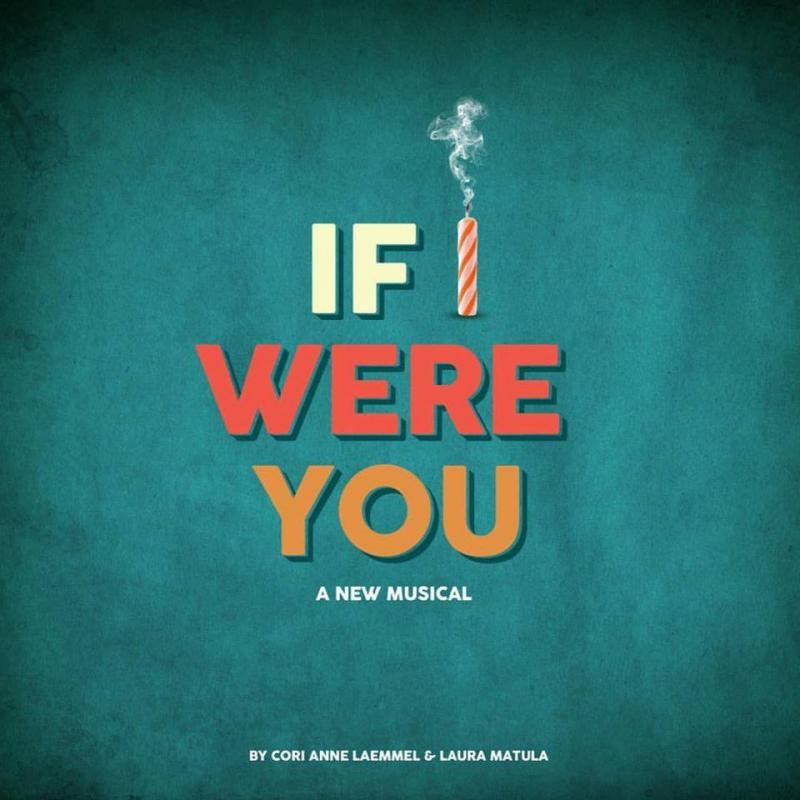 If I Were You. A New Musical by Cori Laemmel and Laura Matula. Directed by Cori Laemmel. Musical direction by Laura Matula. Assistant direction and choreography by Bakari King. Stage managed by Jonah Darnell. Costume design by Melodie Madden Adams, with specialty costume design by Lynda Cameron-Bayer. Set design by Tyson Laemmel and Mitch White. Lighting design by Tyson Laemmel. Sound Design by Marc Lacuesta. Presented by The Theater Bug, Nashville. Through August 5. Running time: 2 hours (with one 15-minute intermission). For details, go to www.thetheaterbug.com.
Related Articles View More Nashville

Stories

Shows