Stone Soup at Stages Theatre Company
Dates

2/12/2021 - 4/15/2021

Theatre


1111 Mainstreet Hopkins, MN 55343
Hopkins,MN 55343


Phone: 952-979-1111




Stages Theatre Company will present STONE SOUP, directed by Melanie Salmon-Peterson. This original musical adaptation is an encore "Out of the Box" experience originally produced live on stage in 2017, STONE SOUP is based on the classic folktale with script written by Jeannine Coulombe, music composed by Michael Gruber and lyrics written by Jeannine Coulombe and Michael Gruber.

STONE SOUP is an Out of the Box experience that will be available for families to watch and enjoy from FEBRUARY 12TH through APRIL 15TH, 2021. It's a self-paced viewing adventure that includes:

· Exclusive limited time access to a VIDEO FEATURE PERFORMANCE. (Archival footage of STONE SOUP)

· ONE BOOK: Stone Soup

· KIT OF SUPPLIES for up to TWO (2) two children to explore the themes from Stone Soup via art.

· RECIPE IDEAS and FAMILY ACTIVITY SUGGESTIONS connected to the themes from Stone Soup

· PLUS: A LIVE VIRTUAL OR IN PERSON-OUTDOOR THEATRE CLASS taught by STC Teaching Artists, featuring a new story and the lessons explored in Stone Soup.

Patrons can purchase their 7-day viewing window which culminates in a LIVE Virtual Class with by STC Teaching Artists, featuring a new story and the lessons explored in STONE SOUP. (Reliable internet access required). The video presentation of STONE SOUP lasts just under an hour, can be viewed as many times as you like within a 7-day viewing window and is recommended for ages 4 and Up. Visit www.stagestheatre.org for purchasing options, or call the Box Office at (952) 979-1111, option 4. The cost is $50* per experience, $10 per additional set(s) of arts and crafts. * Includes $5 ticket handling fee. Teachers & educators interested in a virtual field trip with curriculum based on STONE SOUP should visit: www.stagestheatre.org/classroom

News About Stone Soup at Stages Theatre Company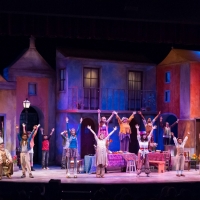 Stages Theatre Teams Up With ICA Foodshelf For STONE SOUP
February 08, 2021
This original musical adaptation is an encore 'Out of the Box' experience originally produced live on stage in 2017, STONE SOUP is based on the classic folktale with script written by Jeannine Coulombe, music composed by Michael Gruber and lyrics written by Jeannine Coulombe and Michael Gruber.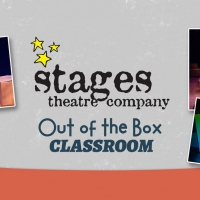 Stages Theatre Company Announces Virtual Field Trips & Residences
January 07, 2021
Stages Theatre Company knows this time has been incredibly difficult for students & educators everywhere. In an effort to help, the Twin Cities based theatre has curated curriculum that aligns with Minnesota State Arts Standards & Common Core ELA Standards, and put it together with some of our favorite shows from season's past to create an engaging VIRTUAL FIELD TRIP + RESIDENCY for teaches across the country.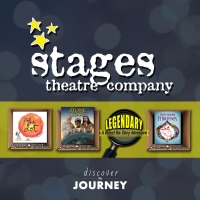 Stages Theatre Company Extends Journey OUT OF THE BOX
January 05, 2021
Stages Theatre Company (STC), rings in the new year and continues the journey OUT OF THE BOX! STC has adapted and journeyed OUT OF THE BOX since the start of the pandemic, providing engaging and meaningful theatre experiences for youth.