YI Love Jewish To Present THE GOSPEL ACCORDING TO JERRY
This funny, poignant new play takes a hard-hitting look at contemporary values, Jewish - African American relations, stereotypes, and spirituality.
YI Love Jewish will present the next show in the YI Love Play Reading Series: "The Gospel According to Jerry" by Richard Krevolin and Irwin Kula. The reading will be presented by The Mandel Jewish Community Center (5221 Hood Rd, Palm Beach Gardens, FL 33418) and is sponsored by the University of Miami's Miller Center and Feldenkreis Program for Contemporary Judaic Studies. The play's two characters are Jerry Silver who is a divorced rabbi in a Yankees ball cap searching to fill a personal void and Nia Thompson who is a reserved African American gospel choir director desperate to lose weight. Their lives intersect when Nia signs up for an overeaters' anonymous group that Jerry is leading.
A heartwarming relationship unfolds in this funny, poignant new play that takes a hard-hitting look at contemporary values, Jewish - African American relations, stereotypes, and spirituality. And in the end, Jerry and Nia discover that gospel music and classic Jewish melodies just might be the key to bridging the gap that exists between us all.
One of the playwrights, Irwin Kula, who is a rabbi says "Using Overeaters Anonymous as a setting was a good tool for me," Kula admits. "Food plays such a central role in Jewish culture; it made it easier to set up jokes to loosen up a serious subject." The play reading stars world-renowned actor and YI CEO Avi Hoffman and actress Lela Elam, a multiple award winner who has been seen on shows such as "Graceland" and TBS' "Wrecked."
The reading of the play will be directed by Tara Weidenfeller and filmed for later viewing by Mark Ahrens of Heritage Films. To RSVP to the free ticket at the Mandel JCC at 7 pm EST January 10, 2022, please click HERE.
More Hot Stories For You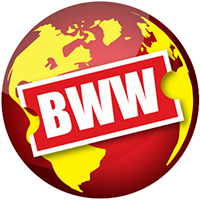 Photo Centre Names Keith Carter As FOTOmentor For FOTOfusion 2023

December 1, 2022

Fatima NeJame, president and chief executive officer of the world-renowned Palm Beach Photographic Centre (PBPC), today announced that the nonprofit organization's 28th annual FOTOfusion will once again be live, January 24-28, in downtown West Palm Beach, and will spotlight photographer Keith Carter, who will receive this year's prestigious FOTOmentor Award.
---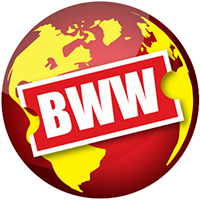 Area Stage Conservatory Presents the Holiday Spectacular, ELF JR!

December 1, 2022

Area Stage invites you to celebrate the spirit of Christmas with a heartwarming musical for the whole family! Based on the beloved 2003 Christmas comedy hit starring Will Ferrell, ELF JR will be performed by Area Stage Conservatory's student actors ages 6-15, and Area Stage's Inclusion Theatre project students with unique abilities. 
---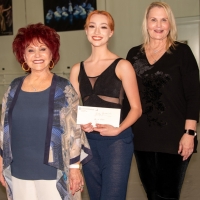 NSAL of Florida Seeks Young Artists For Scholarships and Competitions

December 1, 2022

National Society of Arts and Letters (NSAL) of Florida, based in Boca Raton, recently announced their 2023 scholarships and competitions.
---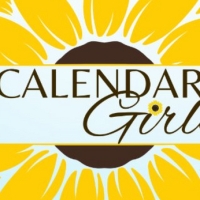 CALENDAR GIRLS Opens At The Lake Worth Playhouse For A Special Limited Engagement

November 30, 2022

Lake Worth Playhouse (Executive Director, Stephanie Smith; Artistic Director, Daniel Eilola) announces the opening of Calendar Girls as a special Limited Engagement.
---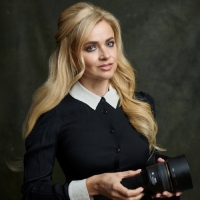 Israeli Artist Eva Lanska's NFT Work To Be Spotlighted At W1 Curates' Interconnected Ocean Of Art Event

November 30, 2022

Experience a VIP preview evening on December 1st, physically displaying a collection of large-scale sculptures and paintings by Israeli artist Eva Lanska, along with Michael Benisty, WhIsBe, Noah Becker, Lauren Baker, Maxim Zhestkov and more, to be displayed throughout the hotel.
---