Symphony Of The Americas Performs Holiday Classics Conducted By Artistic Director Pablo Mielgo
Featuring guest artist Miami's Kyaunnee Richardson.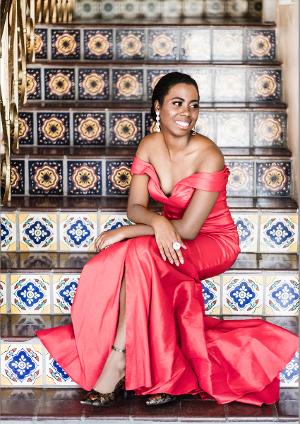 Celebrate the holidays Tuesday, Dec. 6 with Symphony of the Americas and a musical world tour rejoicing in the sounds of the season conducted by Artistic Director Pablo Mielgo with special guest Kyaunnee Richardson.
Richardson returns to the stage with Symphony of the Americas after her memorable performance of George and Ira Gershwin's Summertime, and Leonard Bernstein's Somewhere from West Side Story last April. For the December 6 holiday concert, she will perform such seasonal favorites as Santa Baby, My Favorite Things, Maoz Tzur, and I'll Be Home for Christmas.
Richardson, a Miami native, has performed on stage with various symphony and opera companies as a solo artist and in various character roles throughout Florida, and in New York and Washington D.C.. Most recently she starred as Calpurnia in the world premiere of The Secret River with Opera Orlando, and last season made her Opera Orlando debut as Adele in Die Fledermaus. The young soprano received the Encouragement Award from the Metropolitan Opera National Council Auditions and Stuart Smith Audience Favorite Award from Opera Ebony, and the Audience Favorite Award in the Harlem Opera Theater Competition. Kyaunnee counts among her highest honors as singing for President Barack Obama and other dignitaries at the funeral of South Carolina Senator and Rev. Clementa Pinckney.
Join Symphony of the Americas, Pablo Mielgo and Kyaunnee Richardson as they bring the holiday classics together in this unforgettable musical memory and new holiday tradition. Nostalgia and history come alive as we delight in the most magical time of the year through this musical journey.
The performance will be held at Amaturo Theater at the Broward Center for the Performing Arts, 201 SW 5th Ave, Fort Lauderdale, FL 33312. Tickets range between $10 and $75 and are available to purchase at www.sota.org.
Symphony of the Americas enters its 35th season in 2022-2023 under the direction of Artistic Director and Principal Conductor, Pablo Mielgo. The internationally-recognized artist from Spain, Mielgo, continues Symphony of the Americas' commitment to serving South Florida's multicultural population with diverse programming. Symphony of the Americas represents a cultural crossroads of music, ranging from classical to Broadway showcasing artistic excellence and globally-recognized guest artists. This season, Mielgo and The Symphony have set a goal to engage more deeply with the community and provide a shared experience to develop a stronger relationship and dynamic between the audience, The Symphony, and the musicians. The Symphony's new theme is "In Concert With You". For details on the 2022-2023 Season, visit www.sota.org Follow Symphony of the Americas on Social Media at #YOURSymphony.
More Hot Stories For You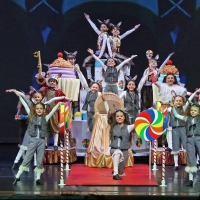 MOUSE KING Will Return to South Miami This Month

December 3, 2022

The scintillating MOUSE KING is set to make its ninth consecutive holiday run at The Mandelstam Theater. Conceived by Sesame Street and Jim Henson Company veteran Noel MacNeal, and the award-winning singer-songwriter and prolific composer of children's musical theater Jim Camacho, MOUSE KING is a spellbinding musical that reimagines the famed story of The Nutcracker as told by the nutcracker's adversaries - the mice.
---
Miami-Dade County Auditorium Presents Traditional Holiday Lineup for VERY MERRY HOLIDAY SEASON

December 3, 2022

Seasonal favorites will kick off the holidays at Miami-Dade County Auditorium beginning tonight, December 3, 2022. The Auditorium's multilingual programming for the "Very Merry Holiday Season" will include affordable theater and musical performances for the whole community, beginning with The Nutcracker on December 3, 2022.
---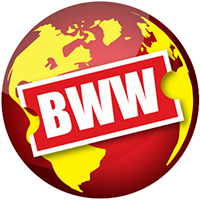 Area Stage Company To Host RENT Masterclass To Prep For Their Upcoming Production

December 2, 2022

Area Stage Company has announce d Rent Masterclass! This two-hour masterclass, hosted by Carbonell winners, Imran Hylton and Maria Banda-Rodaz, will fully equip young actors to audition for Rent this coming winter.
---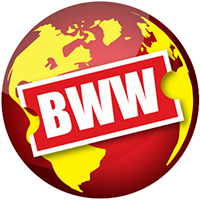 Photo Centre Names Keith Carter As FOTOmentor For FOTOfusion 2023

December 1, 2022

Fatima NeJame, president and chief executive officer of the world-renowned Palm Beach Photographic Centre (PBPC), today announced that the nonprofit organization's 28th annual FOTOfusion will once again be live, January 24-28, in downtown West Palm Beach, and will spotlight photographer Keith Carter, who will receive this year's prestigious FOTOmentor Award.
---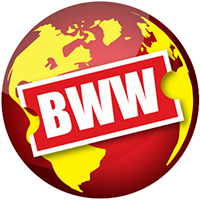 Area Stage Conservatory Presents the Holiday Spectacular, ELF JR!

December 1, 2022

Area Stage invites you to celebrate the spirit of Christmas with a heartwarming musical for the whole family! Based on the beloved 2003 Christmas comedy hit starring Will Ferrell, ELF JR will be performed by Area Stage Conservatory's student actors ages 6-15, and Area Stage's Inclusion Theatre project students with unique abilities. 
---