Live and Local Concert Series Returns To Pompano Beach
Learn more about the lineup here!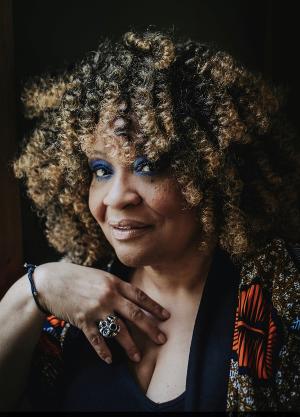 Pompano Beach Arts will expand the South Florida musical landscape by providing a stage for the area's best performers, in all genres, including rock & roll, hip-hop, gospel, reggae, blues, classic pop, jazz and more!
The popular Live and Local Concert Series continues at The Ali Cultural Arts Center, on Friday, February17, 2023, with a themed concert featuring local gospel singer, Lady Delbert Mohorn and friends. Followed on March 17 with a performance by the swinging, red-hot Dr. Julie Silvera, and on April 21 with a funky soul concert by Leesa Richards, all events start at 7pm and are free to attend. Food and beverages will be available for purchase. For more info, Click Here

"We are thrilled to be able to present concerts by these three uniquely talented women who bring the best of their genres, whether gospel, jazz or soul, or a beautiful hybrid of all, "said Ty Tabing, Cultural Arts Director. "The Ali's awesome outdoor space provides a cool vibe to soak up the latest sounds while sipping on cutting edge craft beers and sampling the latest culinary treats from local food vendors."
Lady Delbert Mohorn's love for singing and passion for teaching are but two of the many traits that characterize the talented entertainer. She feels her greatest gift is her ability to connect with individuals through her singing and has a strong desire to inspire her listeners to be filled with the glory of God through her music. One of her most requested songs is "Be Encouraged," and she is only too happy to provide that motivation. She is the founder of How Warm is Your Heart (HWIYH), a foundation that assists those suffering from homelessness or near homelessness to become self-sufficient. HWIYH provides food, clothing, mentoring and spiritual counseling.
Whether fronting a swinging rhythm section, big band, orchestra or conducting a gospel choir, Dr. Julie Silvera is adept, sophisticated, and musical. Her passion is the music; she sings and swings from the heart. One critic says, "Listen to the honey - no, the molasses - of her tone.... Just when you cozy into her velvet sound, she growls out a line that is motivated purely by swing...she swings, and swings hard." She received a bachelor's degree in Music (Classical Vocal Performance) and a master's in Choral Conducting from Washington State University while honing her skills as a jazz musician. She is a three-time Lionel Hampton winner in jazz voice and a two-time Downbeat Magazine winner in the college vocal category.
Jazz, soul, funk, Top 40-none of it is a challenge for multi-faceted vocalist Leesa Richards. She has toured as a dancer with Whitney Houston and has sung with the Bee Gees on tour. After moving to Miami, Richards immersed herself in the Latin music scene, touring with Julio Iglesias, Jon Secada, and Gloria Estefan. She has recorded background vocals for Barbra Streisand and Lenny Kravitz, and has written and produced her own album, Mother's Child. She advocates for the rights of music creators and is a former board member for the Florida Chapter of the Grammy Organization.
The Ali Cultural Arts Center is located at 353 Dr. Martin Luther King, Jr. Boulevard, Pompano Beach, Florida.