Othello at The Robey Theatre Company
Dates

2/28/2021

Theatre


514 S. Spring St.
Los Angeles,CA 90013
Facebook

Tickets Info

Free. Registration required.
Phone: 213-489-7402




Zoom reading of Shakespeare's classic. Presented by The Robey Theatre Company.Othello is the only one of Shakespeares plays to have a Black central character at its focus. The main characters include Othello, a celebrated Moorish general in the Venetian army; Desdemona, his beautiful and loyal Venetian wife; and Iago, his trusted but treacherous ensign. Themes include jealousy, envy, and racism, and how they threaten to destroy everyone in their path.Tom Ormeny directs Ben Guillory, Dmetrius Conley-Williams, Amara Phelps, Spencer Rowe, Jason Mimms, Monica Parks, Mel Hampton, Dana Lee, Jermaine Alexander, JC Cadena, Crystal Nix.
Ages
: 10 to Adult
News About Othello at The Robey Theatre Company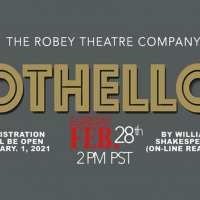 The Robey Theatre Company Presents OTHELLO, February 28
January 14, 2021
The Robey Theatre Company will present an online reading of Othello by William Shakespeare on Sunday, February 28, 2021 at 2:00 p.m. PST.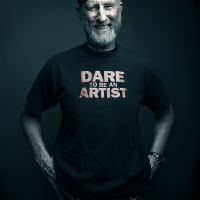 An Evening Conversation With James Cromwell Will Be Held on September 11
August 23, 2020
The next installment of The Robey Theatre Company's online series of Evening Conversations will be on Friday, September 11, 2020 at 6:00 p.m.