Click Here for More Articles on STUDENT CENTER - COLLEGE EDITION

Collegiate Theatrics: USC's MICHAEL KHACHANOV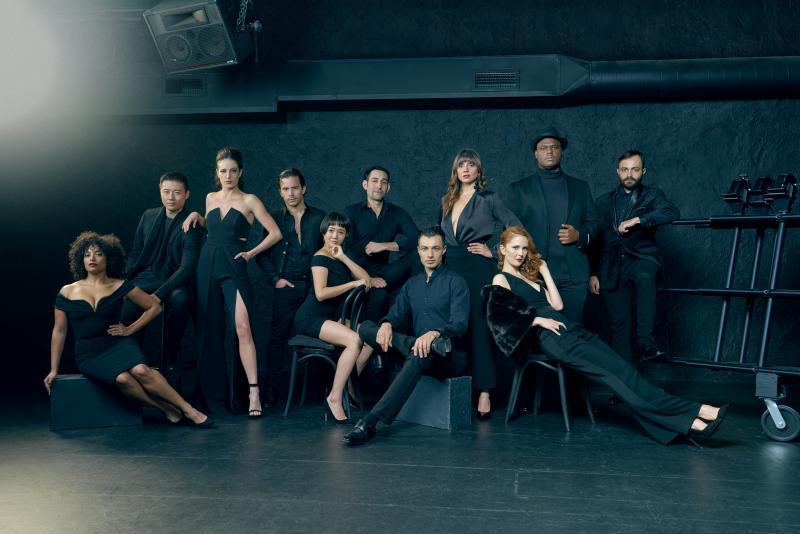 Theater's next generation of actors will come from all over the globe, to be certain, but one might find an impressive concentration of artists on the campus of the University of Southern California, where the list of candidates for the Master of Fine Arts in acting rivals any group to be found anywhere.
Take Michael Khachanov, for example. Born in Azerbaijan, he grew up (from the age of 7 to 17) in Wilkes-Barre, Pennsylvania, and now calls Los Angeles as his hometown. As an undergraduate at Berkeley, he majored in business and economics, and now he finds himself in the midst of USC's MFA three-show repertory of plays while he and his classmates prepare for showcases in New York City and LA.
Among his most notable stage roles to date are A Bright Room Called Day (Revisited) - playwright Tony Kushner's revised script of his acclaimed play that is part of the three-play repertory at USC - in which he played Baz; the original Buenaza/Cabron (also a part of the three-play re at USC), playing a version of himself; The Matchmaker, as Ambrose Kemper; The Rivals, as Captain Absolute; King Lear, as the Duke of Kent; The Ghost Sonata, as the student; and as the Landscaper in Middletown. Michael can also be seen in Three Days in the Hole.
This is your chance to get to know Michael Khachanov in today's edition of COLLEGIATE THEATRICS. Despite a hectic workload and the demanding life of an MFA candidate in the final months of study, Michael sat down to answer our questions and to give some insight into what lies ahead...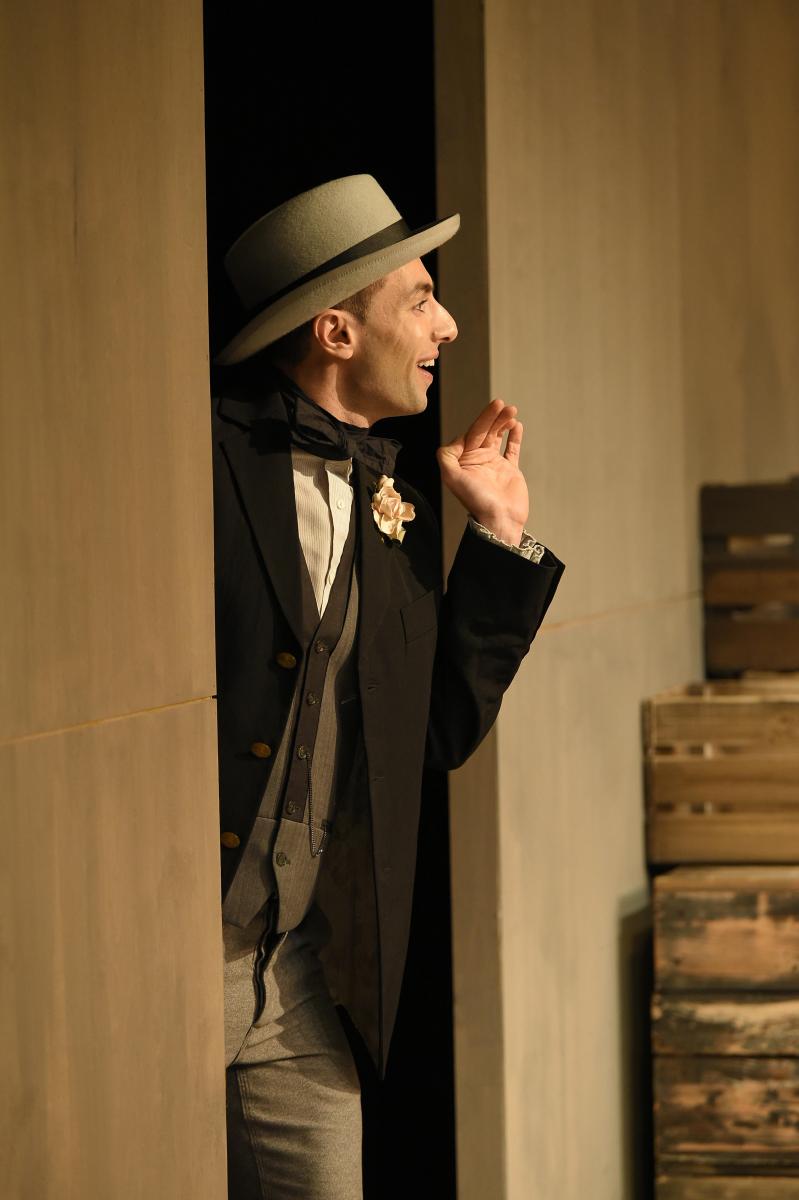 What's been your favorite part of studying at USC? I've loved learning from my teachers and classmates. They are extraordinary artists and human beings, and I'm grateful to have received the craft and wisdom that they've shared with me over the years both directly and indirectly. Getting to commit fully to doing what I love, and cultivating more courage, love, and openness along the way has been a magical experience.
Has graduate school at USC lived up to its advance hype? I'm not sure that I was aware of the hype before coming into the program, I just knew that I felt deeply connected to what the teachers were saying at the auditions and callback weekend. I knew that it would be an amazing place for me, but it truly included and transcended everything that I wanted. If it was hyped as what I experienced over my time here, I probably wouldn't have believed it.
What's your best/favorite/most impactful experience in grad school (I hate the word "impactful," but it works best for me here...) The most profound life experience for me in the program was falling deeply in love and getting married. The most impactful class experience for me was the Solo Performance class in our second year, which culminated in a one-night-only solo performance of everyone in the ensemble. It was beyond beautiful to witness each of us share our stories with so much strength and vulnerability. I felt that we all breathed as one that night, and I will always cherish that experience.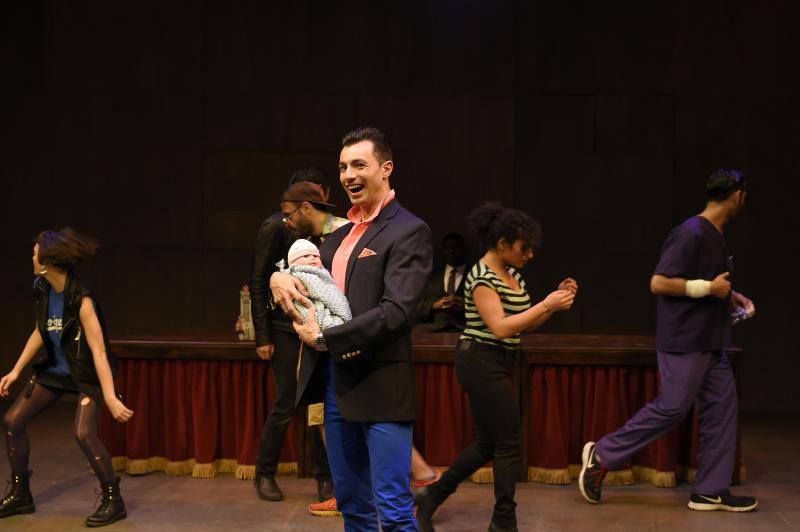 What's been the biggest difference of studying theater in grad school as opposed to undergrad? I majored in Business Administration and Economics in undergrad, so I can't say. What I can say is that I never felt so alive in undergrad as I have in grad school.
Have your dreams and aspirations changed over the course of your time at USC? I believe I have gotten more clear and specific on what my dreams and aspirations actually are over the course of my time at USC. I'm understanding more and more why this is the direction my heart and soul desires, and that informs the type of work I feel aligned with, and the tribe of people with whom I'd love to co-create.
Where do you hope to find yourself five years from now? I hope to find myself more loving, healthy, and confident than ever. I hope to find myself as a series regular on a Netflix show that moves its audience to challenge any limiting beliefs they may have about themselves and/or others. I hope to be feeling more connection than ever in all of my relationships. I also hope to be mentoring young people looking to find their way in the world.
If anyone could play you in a stage or film version of your life story, who would you choose? And what would be the title of the project? The Courage to Believe would be the title, as of now. Can I play me? It would be the role of my life!
In addition to the MFA Acting Repertory through March 4 (for tickets and other information, go to dramaticarts.usc.edu/mfarep2018), USC's MFA Class of 2018 will be featured in a pair of showcases in New York and Los Angeles:
NEW YORK: Wednesday, April 11 at 2 p.m. and 6 p.m. at The Ailey Citigroup Theatre at The Joan Weill Center for Dance, 405 West 55th Street at 9th Avenue
LOS ANGELES: Tuesday, April 17 at 7 p.m. and Wednesday, April 18, at 2 p.m. and 7 p.m. at The Odyssey Theatre, 2055 S. Sepulveda Boulevard
For more information about USC's Class of 2018 MFA Actors, who also will be featured in Collegiate Theatrics over the coming days, go to https://dramaticarts.usc.edu/showcase2018/

Related Articles