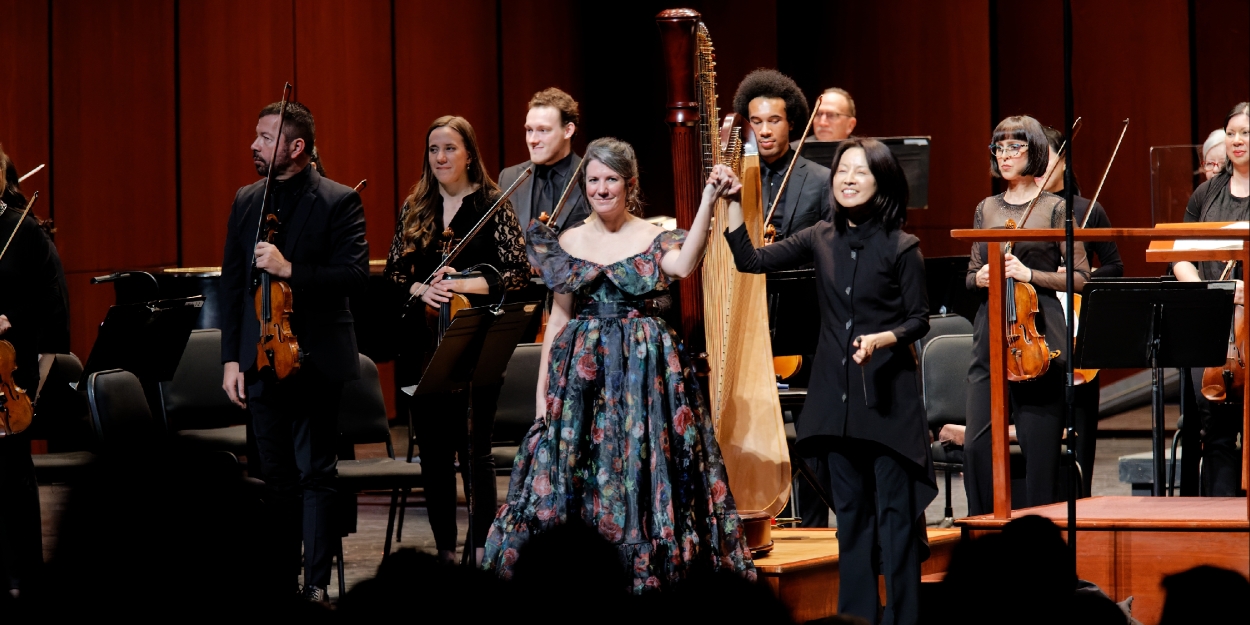 Review: PROKOFIEV'S ROMEO & JULIET at Robinson Center
Arkansas Symphony Orchestra performs under the baton of guest conductor Akiko Fujimoto.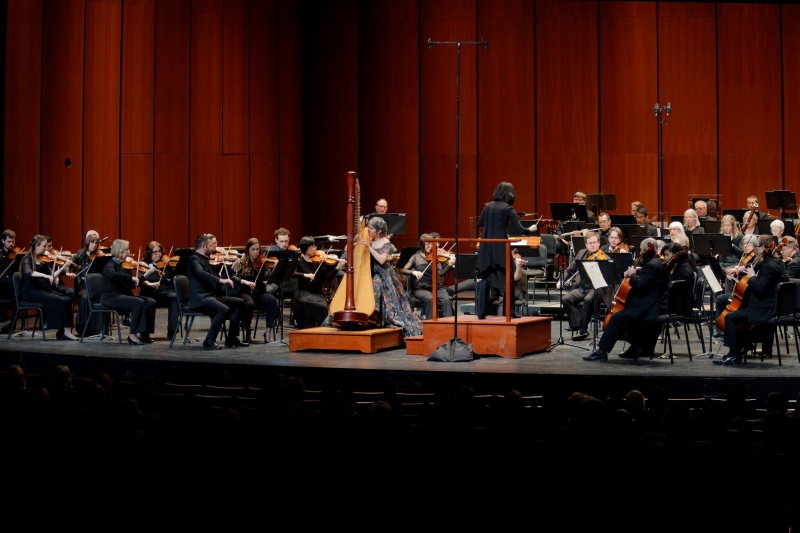 There is nothing more glamorous than dressing up and heading out for a night to see The Arkansas Symphony Orchestra at Robinson Center in Little Rock. It's even more fun when my entourage is a group of college newbies, who were so excited, they were decked out in their suites three hours early. For their first introduction to the symphony, we were blessed to hear select pieces of PROKOFIEV'S ROMEO & JULIET, which is part of the Stella Boyle Smith Masterworks Series, on Saturday, Jan. 28. Guest Conductor Akiko Fujimoto and Harpist Alisa Coffey were the featured artists of the evening.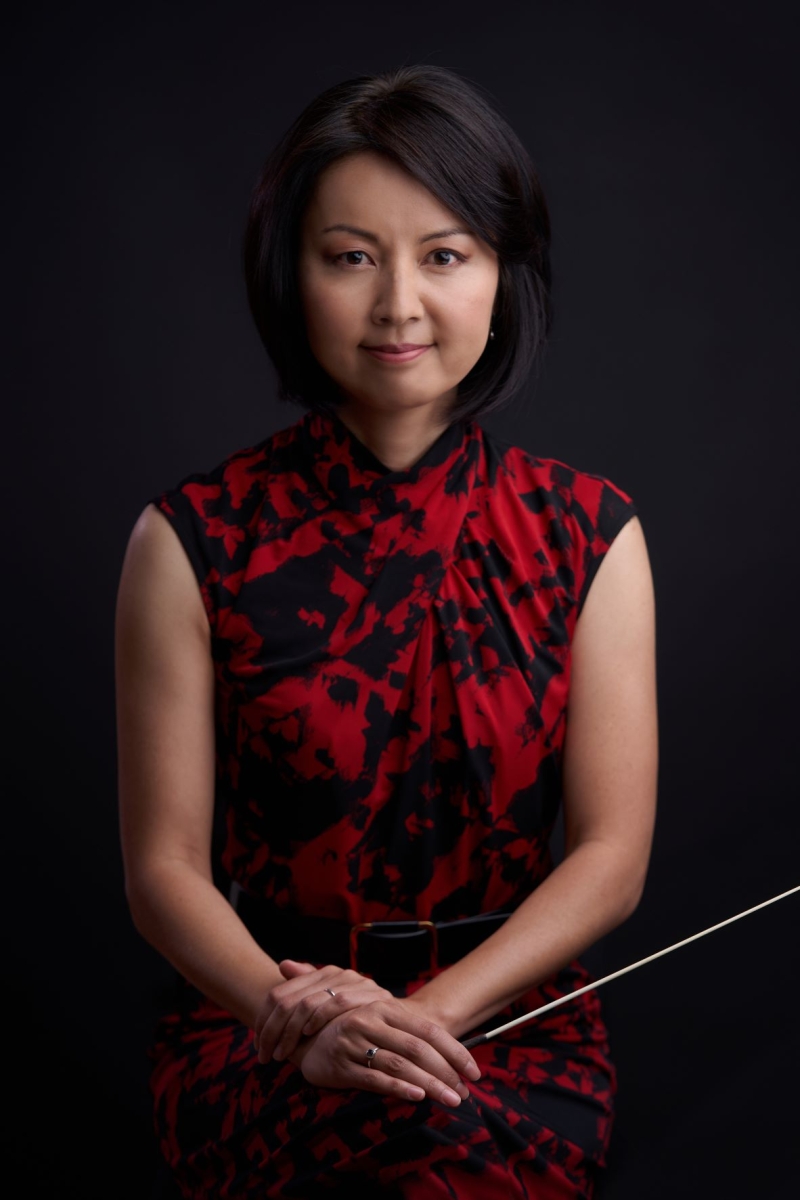 Before the symphony took us on the tale of the ill-fated romance, Conductor Fujimoto introduced us to the opening pieces of the evening.
"Tonight, we have a very, very exciting program full of human passion," she said. "The (first) two pieces are both about passion so strong and love so deep, that sometimes it is worth risking death for."
Well, I do love it when it's dramatic!
The first piece was Ludwig van Beethoven's Leonore Overture No. 3, Op. 72a, which happens to be his only opera. Conductor Fujimoto gave a synopsis before the performance.
"This is the story of Fidelio. A man named Florestan is wrongfully imprisoned by an evil politician named Don Pizarro. His wife Leonore sends out on a quest to look for him."
Conductor Fujimoto explains that once she finds her husband, she disguises herself and becomes an assistant jailer where her husband is imprisoned. Soon, they learn that an important minister is "going to come inspect this prison, and having an unjustly imprisoned prisoner like Florestan is very compromising for this politician." He decides he wants to kill Florestan before the minister arrives, but when he threatens to kill him, Leonore reveals her identity and says kill her first. At that moment, a trumpet call signals that the minister is on his way, and the couple is spared. The 14-minute overture tells the story from the dark dungeon where Florestan is imprisoned to the triumphant finale.
My collegiate music education only went through a music minor, which happened over 20 years ago, so I am not even going to pretend that I can skillfully analyze the performance. It was beautiful, of course. This is, after all, MY Arkansas Symphony Orchestra. I find it astounding that even though it was solely music, the competent musicians could still provoke visions of the drama that was auditorily crafted. I enjoyed watching the violin section's bows slide up and down in unison, and I like it when certain sections accent their way into the piece. This particular Overture had their trumpet call from off stage, which had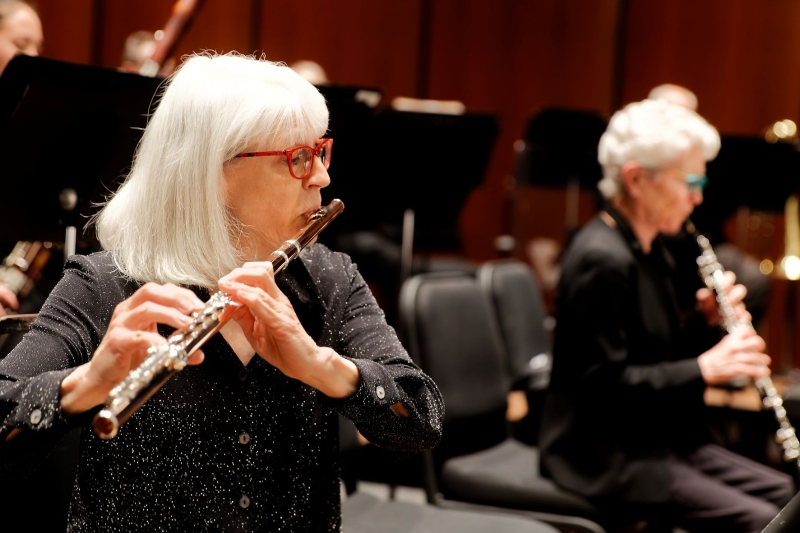 us questioning where he was, but it was a super cool effect to go with the story. I will say that I recognized the short-short-short long phrasing that Beethoven is fond of using (surely, I get some points for that). I also enjoyed the flute solo by the amazing Dr. Caroline Brown. She is a total Rockstar in my eyes.
For their next number Concert Piece for Harp and Orchestra, Op. 39 by Gabriel Pierne, the symphony took a tiny break as they prepared the stage for the beautiful harp that was placed center near the conductor. The stagehands even received an applause in appreciation for successfully setting up the instrument. Once the maneuvering was finished, Harpist Alisa Coffey came out in the loveliest dress I have ever seen worn at a symphony concert. She donned an off the shoulder floral ballgown that had the audience commenting in hushed tones of how exquisite she was....ok, some of us were not so hushed (me and my daughter-sorry about that). For this being another 14-minute composition, I wish I could give a more detailed description than dreamy, but I honestly don't know of any other words that accurately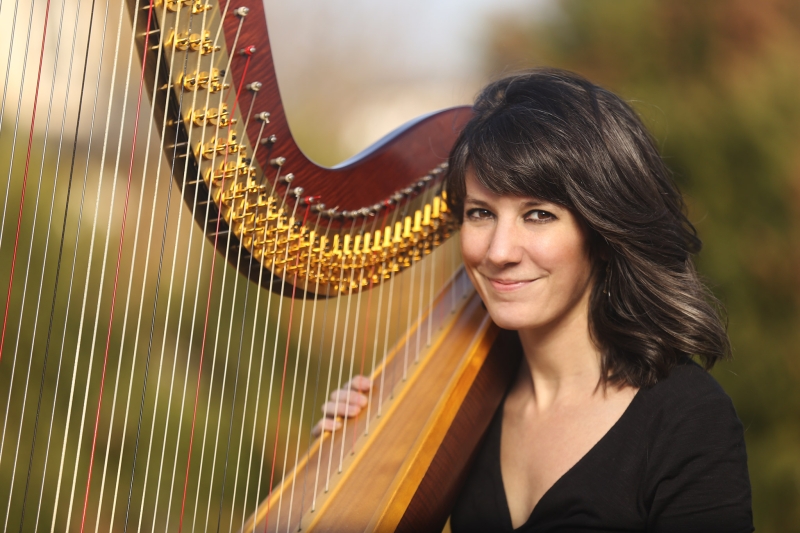 describe the sound she makes when she does her glissandos (I had to look that up). However, watching her meticulously finger the runs from the high notes to the lower notes was so amazing. I could not stop watching her play. I'm ready to sign up for harp lessons.
After intermission, it was time for PROKOFIEV'S ROMEO AND JULIET.
Once again Conductor Fujimoto comes out and gives a summary of the selections that will be performed. She also explained the shift from music going from being in the background to becoming the force to create a more passionate ballet.
"Ballet music reached a new height with music by Prokofiev for Romeo and Juliet. Until then music for ballet was background-a means to an end -for dancers to dance to and show off their virtuosity, which is very important, but music was never the driver. With Romeo and Juliet Prokofiev made the orchestra in the pit the driver of the music, which resulted in a dramatic ballet where dancers not only dance, but they also had to act in order to drive the story forward."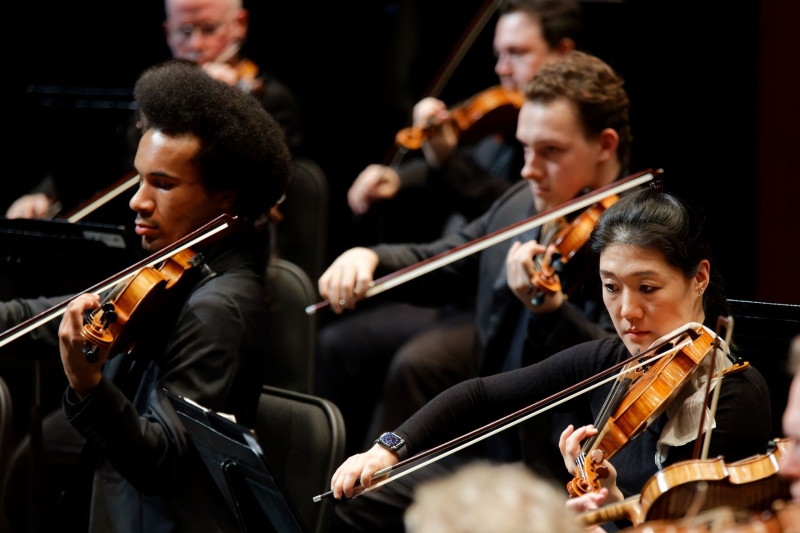 She was right. I did not need ballerino/as to tell me the story, since the different movements unfolded the drama for the audience. I could envision Young Juliet happily enjoying herself before the party, I could see the dancing during the movement Masks, the Death of Tybalt was emotional, as was the grave and death scenes. The whole story was painted by the orchestra, and it was incredibly moving.
Akiko Fujimoto is a powerhouse conductor. She is commanding and graceful, and her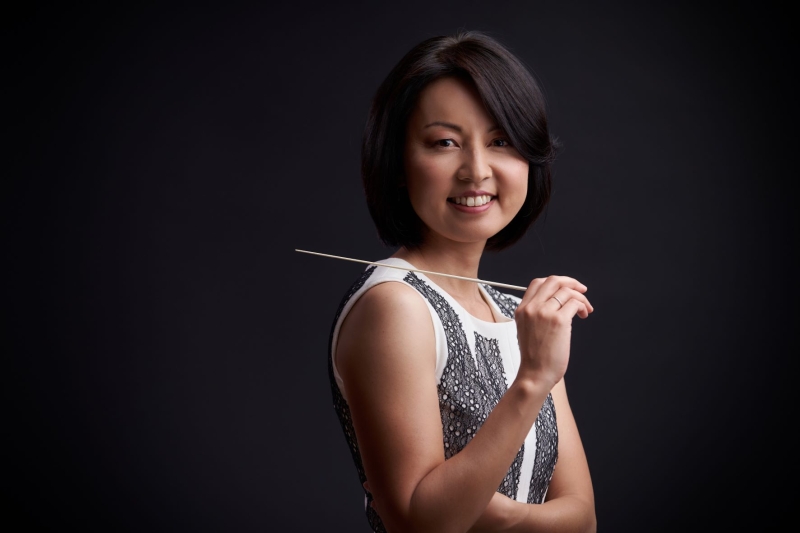 credentials are impressive. According to her bio in the program, she seems to be in constant demand, and after this performance, I can understand why.
Coming up February 11-12, the Arkansas Symphony Orchestra will be performing the First Orion Pops Series entitled DANCING AND ROMANCING with Geoffrey Robson as conductor, with Joan Hess and Kirby Ward singing and dancing. I have looked at the program, and I am confident in saying that this is going to be a show you don't want to miss, especially if you have a love for big band and musicals. Visit arkansassymphony.org or robinsoncenter.com for more information and to purchase tickets.