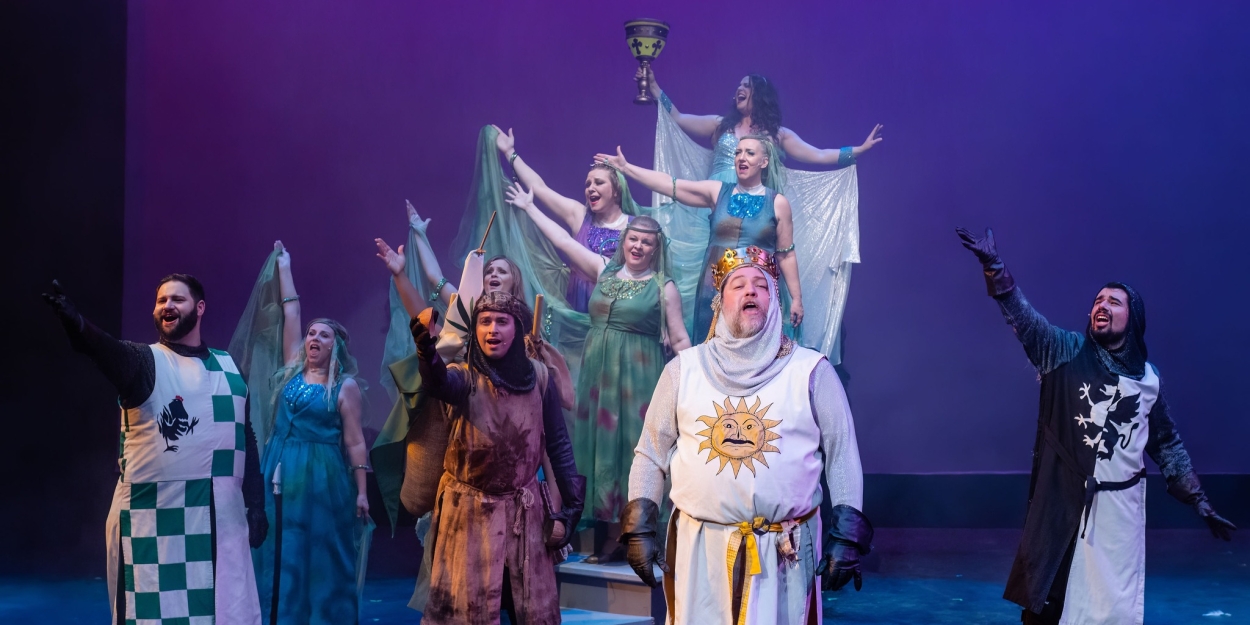 Review: MONTY PYTHON'S SPAMALOT at Wildwood Park For The Arts
Wildwood Park seeks out the Holy Grail for one more weekend.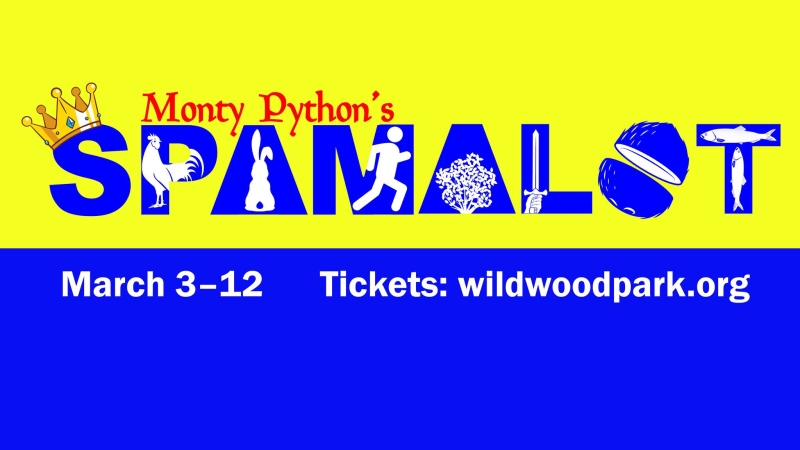 It's medieval England, and the kingdom is doomed. Who is going to save the land? In MONTHY PYTHON'S SPAMALOT, our hero is King Arthur, of course, who is told by God to search for the missing Holy Grail. However, if you are a Monty Python fan, you know that this parody is hilarious and a bit ridiculous, and because it is done in a musical style, that makes it even funnier. Produced by Bruce Rentz and directed by Bevan Keating, you can join King Arthur and his Knights of the Roundtable on this farcical adventure at the beautiful Wildwood Park for the Arts, 20919 Denny Rd, in Little Rock, which runs for one more weekend, Friday, March 10 to Sunday, March 12. Tickets can be found at https://cloud.broadwayworld.com/rec/ticketclick.cfm?fromlink=2228840®id=105&articlelink=https%3A%2F%2Fwww.wildwoodpark.org?utm_source=BWW2022&utm_medium=referral&utm_campaign=article&utm_content=bottombuybutton1.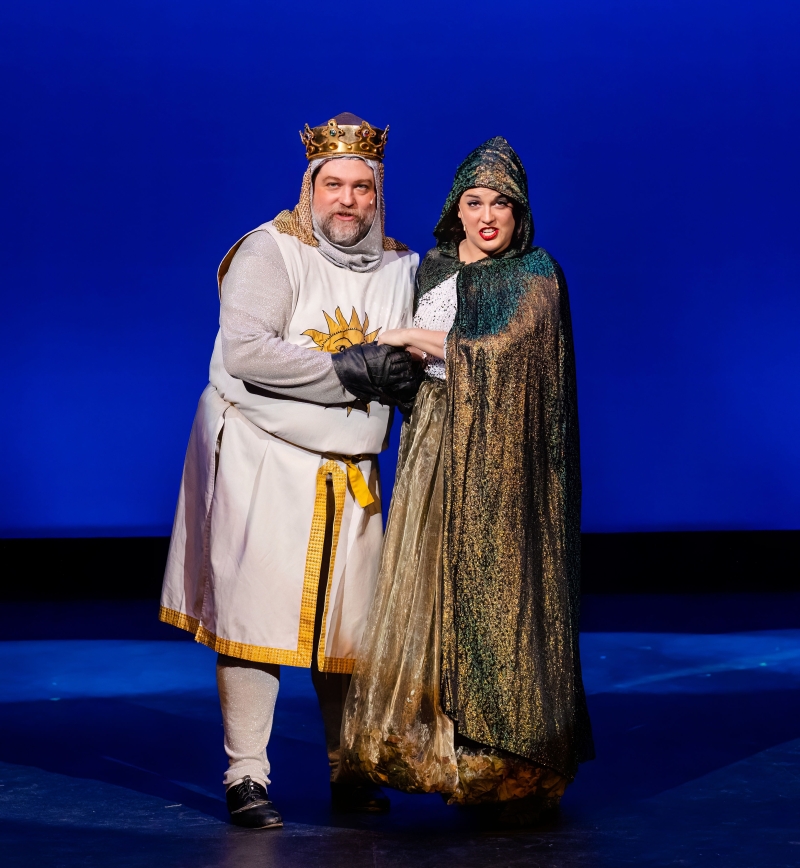 "Lovingly ripped off" the 1975 movie Monty Python and the Holy Grail, SPAMALOT, written by John DuPrez and Eric Idle, takes all the glorious fun from the classic and adds music and choreography. King Arthur (Matthew Tatus) travels the land with his servant Patsy (Michael Phillips), and looks for men to join him on his quests for the Holy Grail. While riding his invisible horse with clops provided by Patsy using coconuts, they run into bickering guards who pose questions about how King Arthur came across coconuts. Then, while Sir Robin (Michael Goodbar) is trying to dispose of a body-Not Dead Fred (Heidi Sue Wallace), he meets Sir Lancelot (Adrian Hinojosa), who is a bit violent. Both decide to join the Knights of the Roundtable.
Arthur continues his search and finds Dennis Galahad (Cory Olson) and his mother (Tommy Tinker) and tries to recruit Dennis. They question why Arthur is King, in which he tells them about the Lady in the Lake (Caitlin Secrest) giving him the sword Excalibur.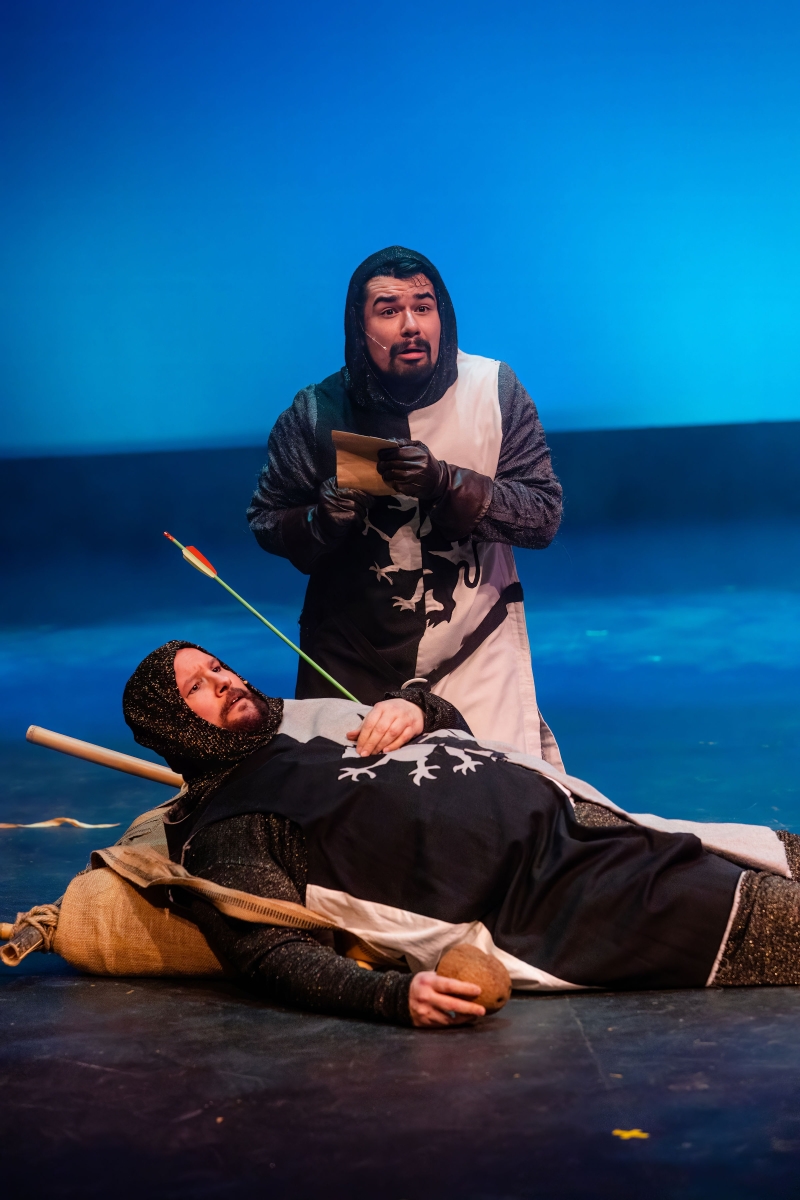 Dennis then proceeds to tell Arthur that "Strange women lying in ponds distributing swords is no basis for a system of government." So, Arthur takes Dennis to The Lady in The Lake who turns him into Sir Galahad. Somewhere along the way, Sir Bedevere (Tinker), Sir No-Appearing-in-this Show (Bruce Rentz) and Sir Bors (Bret Kagebein) join in. Challenges are put in their way like a killer rabbit, the French Taunter (Kira Keating), and the leader of the Knight who say Ni (D.C. Miles). If this all makes sense, you've seen the movie. The British have a special brand of comedy for sure.
This troupe of performers makes this show enjoyable regardless of if you have or have not seen the movie. Still, it is easy to spot the Monty Python fans, because they laugh and cheer extra loud, and there are plenty of bits that will crack you up. Most of my favorite parts came with the songs though, and let me tell you, Wildwood always has the best singers. He is Not Dead Yet with Not-Dead Fred, Sir Lancelot, Sir Robin and Ensemble, You Won't Succeed on Broadway with Sir Robin and Ensemble, and I'm All Alone with King Arthur, Patsy and the Knights really had us in tears.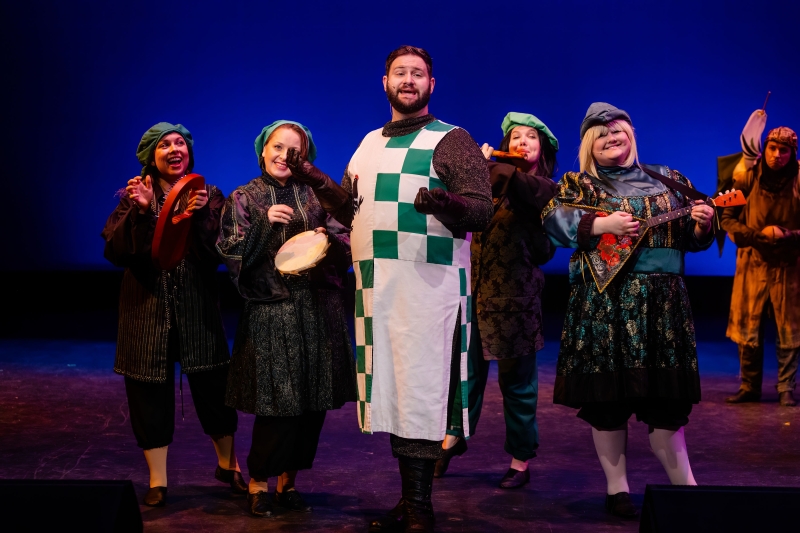 The group dance numbers, choreographed by Moriah Patterson, were fun to watch, especially Knights of the Round Table and His Name is Lancelot. However, Secrest really took command of her role. She is a powerhouse singer, and as Lady of The Lake, she really brought the passion to her songs. I especially enjoyed the seductive Come with Me and the lamenting Whatever Happened to My Part.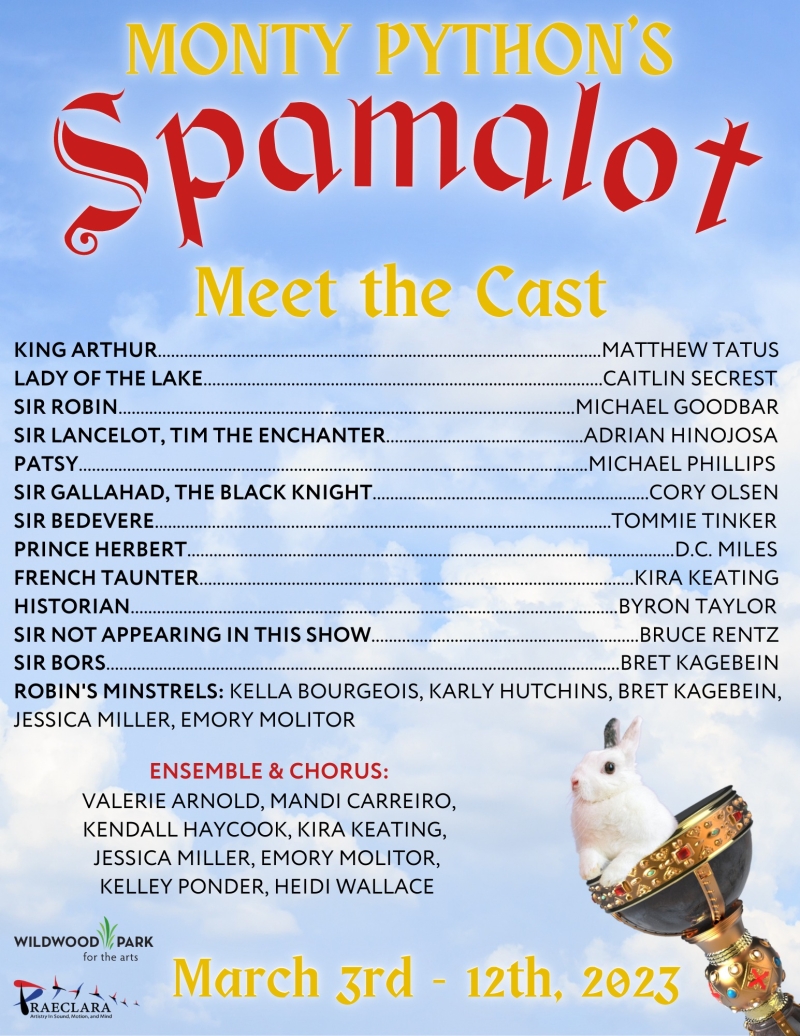 The orchestra was phenomenal as always, and it was funny watching the interactions between the characters and the director Scott Whitfield. Bringing the music to life is: Barry McVinney, Winds; Daniel Olah, Percussion; Kristin Harwell, Keyboard; Brin Wolverton, Bass; and Dustin Yoder, Strings.
Coming up in April, Wildwood Park for the Arts will host the Lanterns Festival. According to their website, "Lanterns is Wildwood's biggest festival and fundraiser of the year, and 2023 is going to be bigger, brighter, and bolder than ever! Featuring food, drinks, and entertainment from around the world, this park-wide festival is fun for the entire family. Entirely volunteer led, Lanterns proceeds support our grounds and educational programming, so that we can continue to provide our community with access to nature and the arts for years to come!" Visit their website at https://cloud.broadwayworld.com/rec/ticketclick.cfm?fromlink=2228840®id=105&articlelink=https%3A%2F%2Fwww.wildwoodpark.org?utm_source=BWW2022&utm_medium=referral&utm_campaign=article&utm_content=bottombuybutton1 for more information.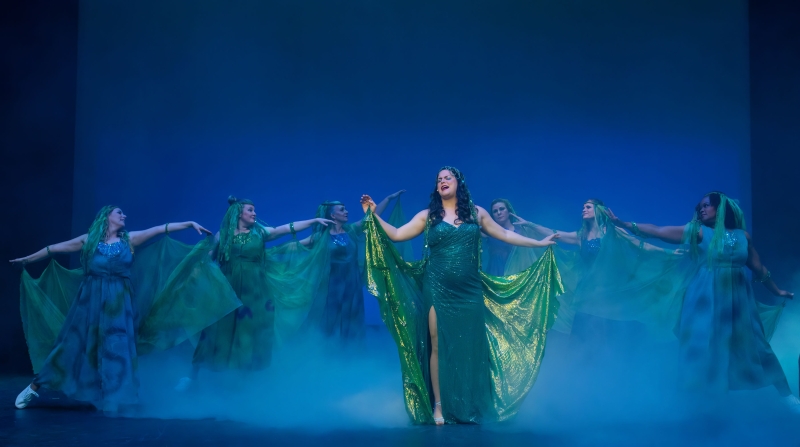 Broadway World would like to thank Matthew Sewell for these wonderful pictures. The Central Arkansas theatres trust Sewell for their show photos, and many of the actors trust him with their headshots. To see what Matthew Sewell Photography has to offer, visit their website at https://www.msewellphotography.com.