BWW Interview: Sean Thompson of LOVE NEVER DIES at Robinson Performance Hall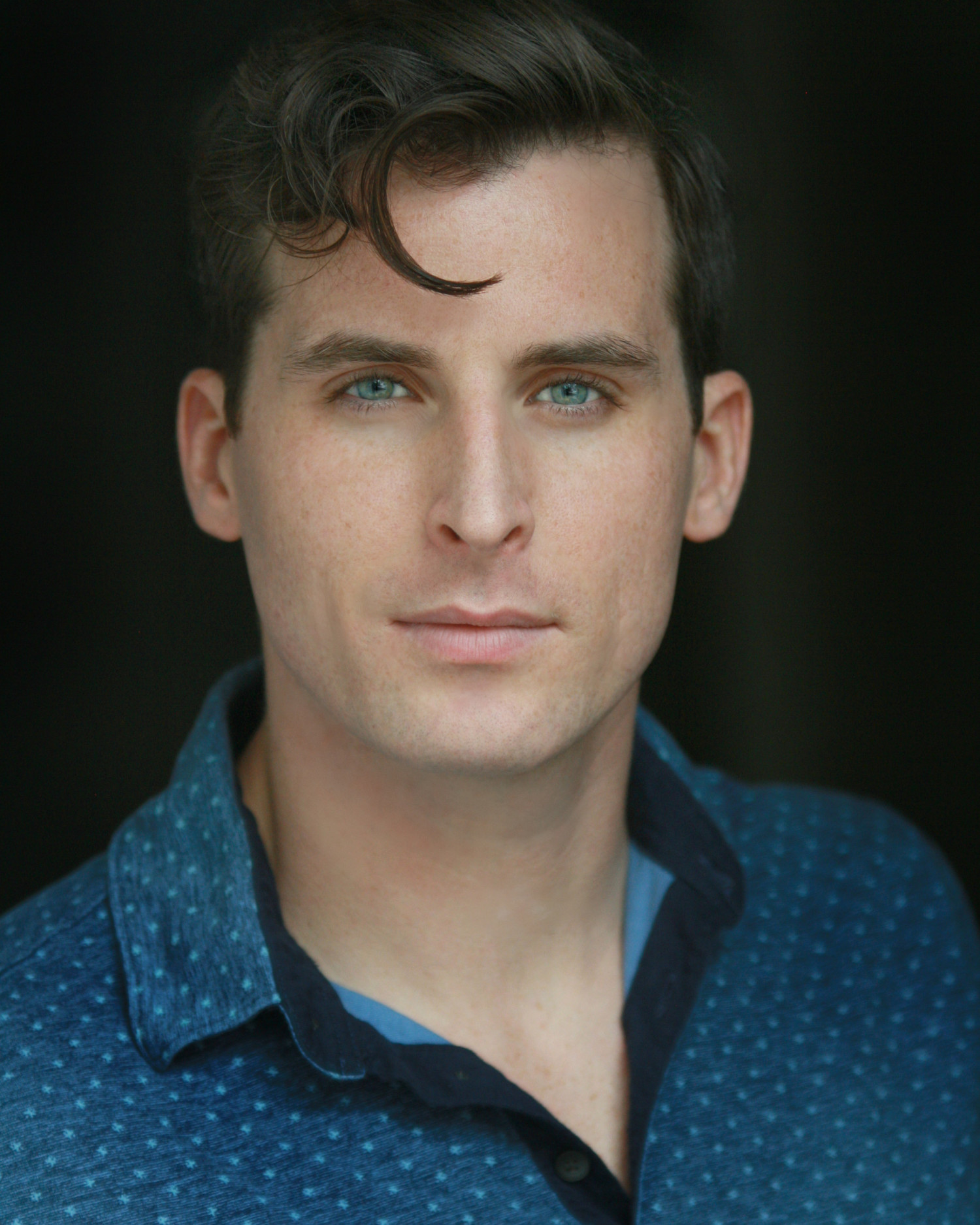 Sean Thompson of Andrew Lloyd Webber's Lover Never Dies at Robinson Performance Hall.
Coming from the City of Brotherly Love to Love Never Dies seems almost like destiny. Sean Thompson who plays Raoul has been performing and singing for audiences since he was in kindergarten. He started out putting on shows in his garage to thrilling audiences from Broadway to around the country. Sean was kind enough to share his exciting journey with BroadwayWorld.com.
-Did you do theater in high school and what was it like?
I did, at first I was a swimmer in high school. My whole life up until high school I was a swimmer and I was on three teams at once. I was in the pool more than I was in class. Than something switched and I decided that I needed something else to do for an extracurricular. I was also a bookworm and had read a lot of books and my high school announced they were doing Jekyll and Hyde the musical. I had been into musicals and had seen a few shows on Broadway and loved Grease the movie as a kid. I, of course, was obsessed with Phantom in sixth grade so I was really into musicals. So I knew the book Jekyll and Hyde, the Robert Louis Stevenson novella and said, why not just audition for the play? Actually, if I remember right, I think I was nervous and didn't audition and then regretted my decision and went up to one of the moderators of the play program there in high school and they put me in the ensemble of the show.
-What grade was this?
That was sophomore year of high school and I just kind of continued from there. The next show we did was Scarlet Pimpernel and I was cast as the villain
and then after that this little show called Les Miz and they tell me they wanted me to play a character named Jean Vajean. And I had no idea what it was. I listened to the album of Les Miz and I sang along with Act One, it was like, Okay, I think I could do that. And I started singing along with Act Two, and I got to Bring Him Home and I had no idea how Colm Wilkinson was doing that on the album. I ended up going to a voice teacher, Diana Borgia-Petro and I'm still with her to this day.
-Did you have any training before this?
When I was16 doing Les Miz that's when I went to my voice teacher for the first time and I'm still studying with her to this day. I don't get to go to her lot, only two or three times a year at this point, and then we have Skype sessions. Then in college, I studied acting while I was still studying voice with her.
-So at what point did you realize that you wanted to be an actor?
I think looking back, it's one of those things that I discovered that was always sort of there in myself. I never really made a conscious choice to be like, "Okay, I guess I'll be an actor." I think it just kind of is who I am. And it was always there. When I was a little kid in my kindergarten, I used to perform for anybody who would come in our house and to random neighbors, to the ladies who work in the hair salon on the corner.
And I produced a production of Grease in my parent's garage with all my neighborhood friends when I was nine and I directed it and stared as Danny Zuko, of course.
I think it was always there. I always was afraid of making the choice to really be an actor, like I said, in high school I was sort of reticent to join the play. And then in college, my first major was actually Communication until the first day of school. They go around asking you, if they have your major down correctly. And if not, you tell them what it is you'd like to study, and when it came to me, I switched to Theatre real fast. I knew what I wanted to do. But my parents are very blue collar, working class folks from Northeast Philly and they just didn't understand what a career in the arts would be like. And now I'm 32 and I'm starting to understand what a career in the arts is like.
-When you first stepped on a Broadway stage, what was that experience like?
Oh, my gosh, well, I remember the day on Sunset Boulevard on Broadway. We first moved into the theater from the rehearsal hall. We are playing the Palace Theater and the set was a three level unit that had stairs all over. So you can climb all the way up three stories and we all were climbing on and having fun and exploring that. And I think I was on the second level and I looked out and I remembered that my first time seeing a Broadway show was Beauty and the Beast in the same theater. And I looked out at the audience. I even could remember the area of the audience that I was sitting in. That was pretty magical, that moment. I remember opening night of Sunset Boulevard, just being the most nervous I've ever felt in my life, but also the most excited, where your body is just shaking and quaking. Opening on Broadway was something I'll never forget.
-What was the audition process for Sunset Boulevard like?
I had done Sunset Boulevard twice before, once in DC at the Signature Theater, and once in Philly, at the Media Theater. So I really knew the show and have always been a huge fan of it. When the revival was announced, I was just so determined to get an audition for it. I actually had an audition in New York 10 months before that, because we have ups and downs obviously, in this career. And I had just had a down audition. And I decided to take a little break from auditioning in New York. And I was living in Philly and sort of just doing the theatre scene there for a while. But when the revival was announced, I said, I have to get an audition. And I just like bang on the door until someone would let me in, literally. Then got an appointment for the ensemble track and I went in and it went well and that was a Monday. Then was called back to read for Joe Gillis, the lead guy, to cover him. And that was on Friday of that week. And I went in and did that. Then that Monday, they put me on hold. That Thursday, I was offered a contract to cover Joe. It is funny because you know, for Love Never Dies, the audition process was exactly the opposite. it was about four or five months long. And I think eight auditions in total and for Sunset Boulevard it was bing bang, boom.
-Having been on Broadway and now you're touring, what's the best part of touring for you
The actual touring brings an amazing life experience of seeing the entire country. Not to get too political or anything but the country right now is an interesting time. Coming from very liberal Philadelphia, I had that one mindset for a long time right, but to meet people from all over the place, from the reddest of states to the bluest of states and everywhere in between has opened my eyes so much to what this country really is, and how it's made up. So that's been pretty amazing. And ultimately seeing these different cities and living in these cities for at least a week at a time has really taught me about what it is that I like, about where I live and what I don't like about where I live. Where I eventually want to, settle down and put some roots down. Meeting all the different audience members and the fans, spelled P H A N S ( Phantom of the Opera fans) as they like to call themselves who come come once a week to every city. That's been pretty amazing to get to know those people because at the end of the day, at my very core I am a fan of Phan.
I always have been and that's why I'm in the business.
-How do you keep the character Raoul fresh every night?
I guess my first answer, it's my job to do that. You know it's part of my acting technique to always reinvigorate, always rediscover what's going on moment to moment in the show. It's a very unique situation on Love Never Dies because our two leads, the Phantom and Christine do six shows on, then two shows off. So at least twice a week I have a different Phantom and a different Christina that I'm playing opposite. So that keeps it fresh for sure. The Christine alternate Rachel Anne Moore is really brilliant and I love when I get to do the show with her. It's a completely different show. And of course, when you have different a Phantom played by Michael Gillis, it's going to be completely different show. So that's kept it fresh, for sure. Also, we've got an amazing team of people who are always looking at the show and giving us notes. Our conductor. Dale Rieling, he sits out twice a week to take notes and will always give me three or four notes to work on, which I love because it keeps it fresh. I want to stay interested in it too. I was gonna say a beautiful thing about theatre is that the audience is the final component. So every time that audience changes, it's a different show.
-What Broadway performers, writers, or directors, would you love to work with?
Oh, well, I'd love to work with the people that I grew up idolizing first and foremost. Brian Stokes Mitchell, Audra McDonald and Marin Maisie. Of course she just passed away very sadly and unfortunately. That group of people which is the cast of Ragtime. I really grew up listening to that album, Mark Jacoby is on there as well. So, I'd like to work with those people. I think, I'd really love to work with Jessie Mueller who is you know, a contemporary star who just cannot do any wrong and is so brilliant. In terms of creative types, I'm currently working with one of the best of the best, Kristen Blodgette, who is our music supervisor. That's a dream come true right there, to be able to work with someone like Kristen. She basically is a music supervisor on any Andrew Lloyd Webber show around the world. And she's just so brilliant and sensitive. I can't ask for anything better than that. I aspire to do more work with her. You know, anything that's new, that I can lend my life experience to, I'm thrilled to be able to do.
- If you hadn't become a performer, did you have a plan B?
Oh, well, I didn't really have a plan B, I did study English as well, that was a second major. So perhaps I feel like that would have led to either teaching in English, or going down the scholarly road and getting my PhD in Modern American Literature. But I never really had a plan B. When I was growing up, like every kid, I went through phases of different occupations that I was aspiring towards. Everything from a priest to a pediatrician and an FBI agent for a long time. Then I realized that I wanted to play an FBI agent, I watched Silence of the Lambs so much that I wanted to be Jodi Foster.
-Do you have a desire to write or direct?
Yeah, I do. It's a little tough right now, in my career, because I'm really embedded in the acting and the performing, but I do love to write. Writing is sort of the thing that I do for my life outside of performing, whether it's journaling or writing some poetry or just thinking things out. And that's how I do that. And yes, directing, actually I would love to see my acting career eventually open up into directing as well, because I studied it in college a little bit and I loved it. I think a good director is a good actor, or I think a good director comes from a discipline within theatre. I've worked with so many great directors who are also great actors, and I think it's a very exciting possibility down the road.
-Why do you think this theatre is important?
That's a big question. Theatre is important, because it is necessary. I think for human beings to have a mirror held up to them to understand how they work, to understand that somewhere out there, there's another human being that is going through something similar to them. To know that you're not alone as a person in the world, that you are part of the greater human family and hearing the stories and seeing the stories acted out in front of you in theatre. I think it provides some solace to to people who may not know that they're not alone, that that they are part of the greater human family.
--What is something about you that might surprise people?
I guess it requires me knowing what people would think about me. I think people would assume that I'm a person that's confident, with all my ducks in a row. But really, what I've learned on the road and through 32 years so far, is that I'm a mess like everybody else and just trying to figure it out.
Sean Thompson and the rest of Andrew Lloyd Webber's Love Never Dies cast will be in Little Rock November 20-25. For tickets contact in person at Celebrity Attractions, via phone at 866-870-2717 or locally at 501-244-8800 or online at www.CelebrityAttractions.com
Related Articles View More Arkansas

Stories

Shows