DREAMING ACADEMY, le audizioni in formato Open Day da gennaio
L'accademia professionale di musical theatre di Padova apre le porta agli aspiranti allievi per un'intera giornata di audizione
Anche per tutto il mese di Gennaio 2022 continuerà la sessione di audizioni per l'anno accademico 2022/2023 per tutti coloro che vogliano specializzarsi nello studio delle Arti Sceniche e Performative.
DREAMING ACADEMY, importante realtà formativa con sede a Padova e riconosciuta a livello internazionale dalla RSL (Rock School of London), selezionerà i giovani talenti per l'accesso al prossimo anno accademico.
Le modalità d'audizione
A differenza delle maggiori accademia d'Italia in cui si chiede ai partecipanti di preparare del proprio materiale, tutti i candidati all'audizione prenderanno parte ad un'intera giornata accademica frequentando tutte le lezioni in programma insieme agli attuali allievi.
In questo modo i ragazzi parteciperanno attivamente alla realtà della scuola e avranno modo di acquisire una maggior confidenza con gli insegnanti, i compagni e la scuola stessa.
Durante l'arco della giornata, il docente di ogni singola disciplina visionerà, seguirà e valuterà ogni singolo candidato.
La media dei voti ricevuti per ogni materia andrà a formare una graduatoria di accesso all'Accademia per l' anno accademico 2022/2023.
Le audizioni si terranno presso la sede della Dreaming Academy, in via Oblach 1 a Padova.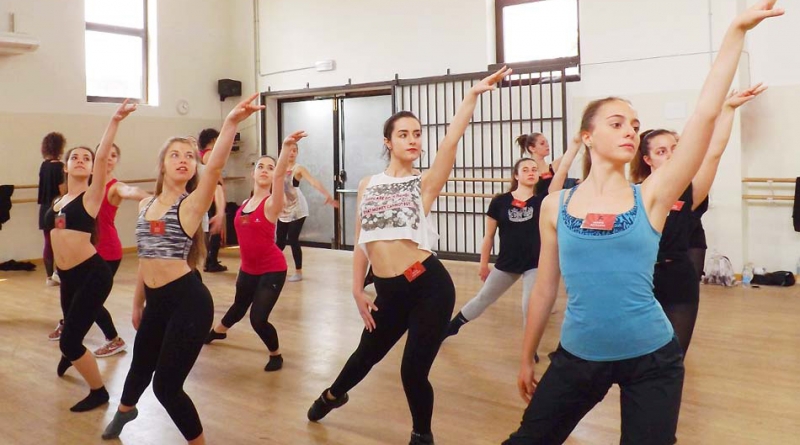 Cosa portare in sede di audizione?
I candidati dovranno presentarsi muniti di curriculum vitae e di foto in primo piano, si chiede
inoltre abbigliamento comodo e consono alle lezioni di danza.
Come contattare Dreaming Academy
Per ragioni organizzative e in ottemperanza alle normative vigenti, è obbligatorio prenotare il proprio Open Day Audition, contattando direttamente la segreteria dell'Accademia, telefonicamente o tramite email, per concordare giorno e orario nel quale presentarsi per partecipare alla giornata accademica.
Accesso alla struttura consentito solo esibendo Green Pass valido.
Per informazioni ed iscrizioni rivolgersi a:
Dreaming Academy
Mobile +39 329 7777243
Email: info@dreamingacademy.it
Sito Internet: www.dreamingacademy.it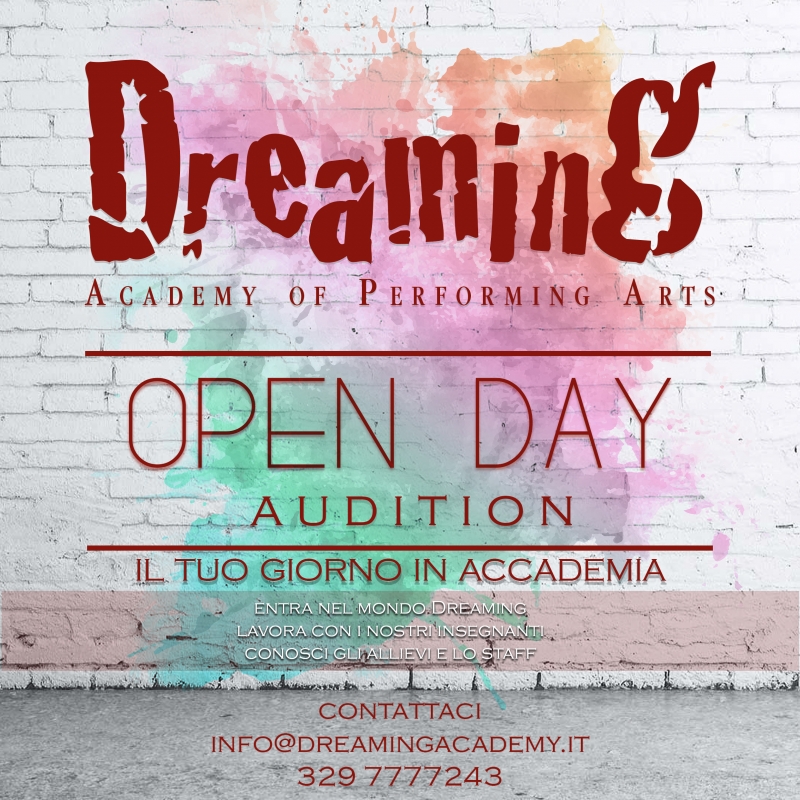 Dreaming Academy, un'accademia con legami esteri
Nata nel 2012 Dreaming Academy è l'unica Accademia di Musical e Spettacolo sul territorio di Padova.
Da sempre l'obiettivo principale è quello di formare a livello artistico tutti coloro che vogliono fare del Musical e dello Spettacolo la propria professione.
La proposta formativa ha una durata di tre anni ed è composta da 19 materie artistiche (pratiche e teoriche) per una frequenza obbligatoria di 30 ore settimanali.
Al termine di ogni anno accademico gli allievi affronteranno gli esami conclusivi sotto la supervisione di una commissione composta da: un docente per ogni disciplina principale (danza - canto - recitazione), il direttore Artistico dell'Accademia, un membro esterno.
Ad oggi Dreaming Academy è l'unica Accademia in Italia che garantisce, alla fine del percorso di studi, un diploma riconosciuto a livello internazionale e che qualifica i propri allievi con il Diploma in Creative and Performing Arts della RSL (Rock School of London), ente certificatore britannico.
"Non rinunciare mai a un sogno solo perché pensi che ti ci vorrà troppo tempo per

realizzarlo. Il tempo passerà comunque."