Northern Ireland Opera Presents TOSCA in September
Performances run 9-16 September 2023.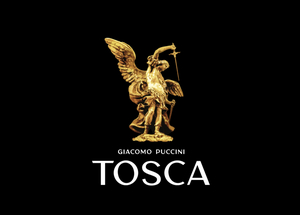 Northern Ireland Opera has announced a magnificent new production of Puccini's Tosca, directed by Artistic Director Cameron Menzies, opening at Belfast's Grand Opera House this September.
Following a critically-acclaimed production of La Traviata last year (September 2022) which proved to be the Grand Opera House's fastest-selling opera ever, this record-breaking National opera company returns with its 24-strong chorus of Northern Irish and Irish talent, joining forces once again with the Ulster Orchestra, to perform from 9. - 16 September.
Tosca is a thriller set in Rome, taking place over the course of 24 hours, making it one of the most intense and exciting operas ever written.
Floria Tosca is a beautiful soprano, deeply in love with painter Mario Cavaradossi. When the corrupt Chief of Police, Baron Scarpia, discovers that Mario has been helping political prisoners escape, he sees a way of forcing Tosca into the ultimate sacrifice to satisfy his lust. Scarpia will entrap her and try to get rid of her lover... who will survive?
Artistic Director Cameron Menzies comments: "After the critical success and audience response to last year's production of La Traviata, we are very excited to be able to bring to life a masterpiece such as Tosca by Puccini. Gathering our forces alongside the Grand Opera House, the Ulster Orchestra and showcasing the second year of commitment to the Chorus Development Program is thrilling for us as a company. Our NI Opera Chorus is becoming one of our greatest assets and allows the company to work with many NI artists to stage and perform some of the most moving music written in the operatic canon. We can't wait to be able to share this new production with our audiences."
Ian Wilson, Grand Opera House Chief Executive said: "We are thrilled to welcome NI Opera back to their home following the sell-out success of La Traviata last year, the fastest-selling opera on record at the Grand Opera House. Cameron Menzies is taking opera at the theatre to new heights, and we are delighted to support the company's work."
"Alongside the work on stage, NI Opera and the Grand Opera House teams will create and deliver an exciting and engaging outreach programme aimed at connecting communities and audiences with one of the greatest operas ever written."
Ciaran Scullion, Head of Music and Opera, Arts Council of Northern Ireland, said, "The Arts Council of Northern Ireland is hugely proud to be principal funder of Northern Ireland Opera and the Ulster Orchestra who make their return to the Grand Opera House this September with Tosca. We're delighted to once again see the cast feature a wealth of local artists, offering amazing professional development opportunities for them to work alongside world-class talent."
Cameron joined the organisation in November 2020, and is leading this award-winning national opera company into an exciting new era. Its philosophy of artistic excellence and risk-taking, is underpinned by a bold and imaginative approach to programming and productions. Tosca marks Cameron's fifth production since he took the helm at NI Opera mid-pandemic in 2020. All four of NI Opera's most recent shows under his leadership have received critical-acclaim.