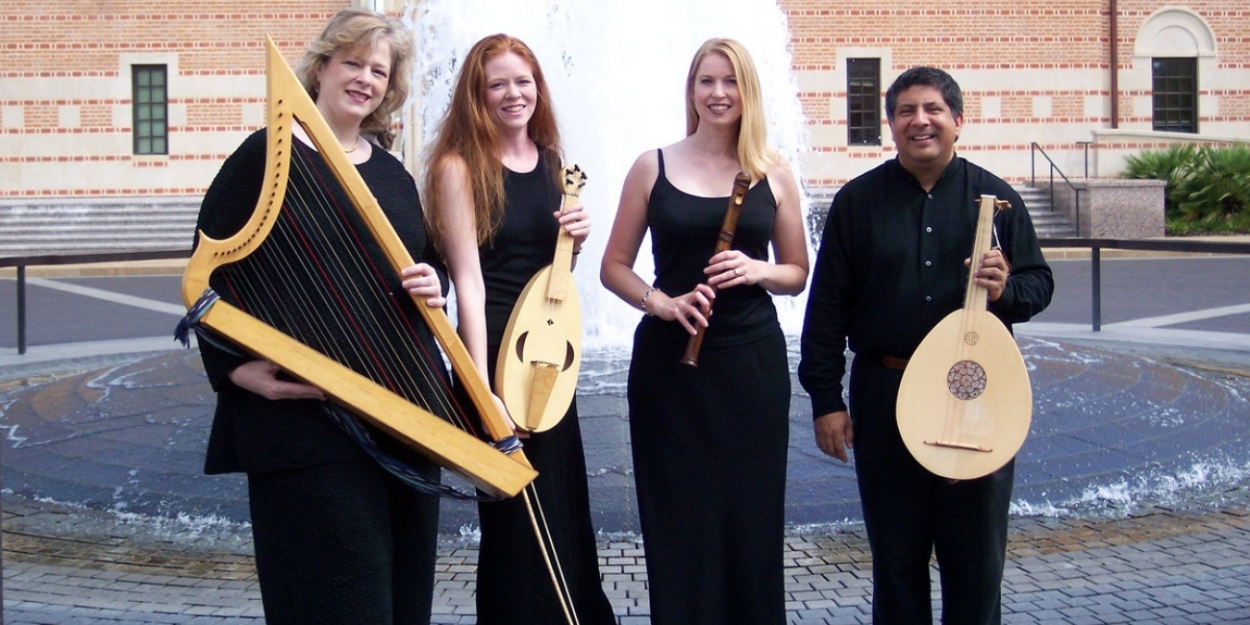 Upcoming Houston Early Music Concert to Explore Expulsion Of Jews From Medieval Spain
Exiled, performed by the early music ensemble Istanpitta, deftly weaves the music and tales of musicians' lives around 1492.
Focusing on its 2022-23 season theme of Transitions and Transformations, Houston Early Music's next concert explores through music the expulsion of Jews from Medieval Spain.
Exiled, performed by the early music ensemble Istanpitta, deftly weaves the music and tales of musicians' lives around 1492.
The concert occurs Saturday, Feb. 25, at the Evelyn Rubenstein Jewish Community Center of Houston, 5601 S. Braeswood, Houston, 77096. The evening begins with a talk at 6:45 p.m., followed by the concert at 7:30 p.m.
"The heartless and controversial mass expulsion of practicing Jews from Spain at this time would profoundly impact the Medieval period, especially the arts," says Houston Early Music Artistic and Executive Director Deborah Dunham. "Through incredible resiliency and preservation of high skills and languages, the EXILED melded with new cultures and ideas, contributing to innovations such as, for instance, the evolution of the violin as we know it today."
The mass migration of Jews from Spain occurred after King Ferdinand and Queen Isabella decreed the final expulsion of all non-Christian people from Spain in 1492. Many made their way toward the Netherlands and into the British Isles. More migrated into the Mediterranean region, as well as Tunisia, Algeria, Morocco, Bulgaria, and the Ottoman Empire, which was receptive to the Jews as they settled in Turkey.
Istanpitta's concert incorporates traditional Sephardic songs in the language known as Ladino, and other compelling medieval works from Spain and France into the program. Also featured are Medieval Italian, French, traditional Turkish, Armenian, and Bulgarian dances.
A multi-instrumentalist, Al Cofrin, is the director of Istanpitta, formed in 1994. The United States-based ensemble performs music of the 10th to 14th century Middle Ages, including many traditional Middle Eastern dance tunes. Istanpitta consists of three to five musicians playing various period instruments, including oud, lute, saz, early percussion, shawms, recorders, transverse flutes, krummhorns, vielles, Medieval harp, bagpipes and voice.
Purchase tickets to Exiled at https://cloud.broadwayworld.com/rec/ticketclick.cfm?fromlink=2220083®id=77&articlelink=https%3A%2F%2Fhoustonearlymusic.ludus.com%2Findex.php?utm_source=BWW2022&utm_medium=referral&utm_campaign=article&utm_content=bottombuybutton1.
Single tickets are $50 for the public, $20 for students and $40 for seniors aged 60 and older.
Also available is a Double Delight pass for Exiled and Houston Early Music's final concert of the season, Crossing To The New World: Early & Traditional Music In The British Isles, France & North America by The Baltimore Consort, scheduled for 4 p.m. Sunday, April 16. The passes can be found at https://houstonearlymusic.ludus.com/passes.php.
For more information about Houston Early Music or its upcoming concerts, please visit
https://www.houstonearlymusic.org or call 713-325-5377, Ext. 1077.
Houston Early Music, known for bringing critically acclaimed early music artists and ensembles to Houston, recently released a book celebrating the organization's first 50 years, from 1968 to 2018. "Houston Early Music: Illuminations" is available at https://www.houstonearlymusic.org/book.
ABOUT HOUSTON EARLY MUSIC
Presenting a Millennium of Masterworks
Houston Early Music is the city's only nonprofit presenting organization that offers an annual concert series of historically informed performances by major, international early music ensembles and emerging artists. Music performed ranges from the Medieval through Classical periods. In addition, its successful outreach programs invite listeners of all ages to discover the origins of classical and modern music. Houston Early Music is funded in part by grants from the Houston Arts Alliance, the Texas Commission on the Arts and The National Endowment for the Arts. HoustonEarlyMusic.org.