Yale Indigenous Performing Arts Program Announces Annual Playwriting and Acting Contests
Submissions are currently open.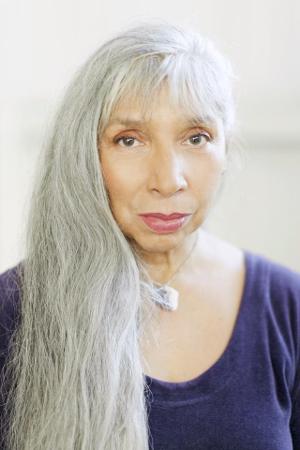 The Yale Indigenous Performing Arts Program (YIPAP) is currently accepting submissions for both the 8th Annual Young Native Playwrights Contest (Deadline: March 1), and the 3rd Annual Misty Upham Award for Young Native Actors (Deadline: Feb 28th). Native artists 25 and under are eligible to submit to both awards.
Young Native Playwrights Contest Info
Native Youth 25 and under are encouraged to submit to the Annual Yale Young Native Playwrights Contest. The winner will receive a developmental workshop of their play at Yale and a $500 prize. For the first time since 2020, we are excited to finally be able to host the New Native Play Festival in person on Yale's campus this year. Transportation and housing at Yale will be provided to the winner for the duration of the Annual YIPAP Festival (in early May 2023). Each year the Festival consists of a workshop and staged reading of the winning youth play(s), alongside new plays by professional Native playwrights, and the annual Misty Upham Award for Young Native Actors. As part of this process, contest winners will be paired with professional directors and dramaturgs.
Applications are due: March 1st 2023
All submissions must be emailed to madeleine.hutchins@yale.edu
The playwright must be between the ages of 15 and 25 and identify as Indigenous.
Plays must be original scripts of no more than 120 pages and no less than 50 pages (this can vary due to structure, so feel free to email to double check eligibility) and written in standard play-script format with one-inch margins, 12 point Times or Courier font, all pages numbered, a title page, and character list. Plays must be in either Word or PDF format.
Front page of script must list the title of play, full name, tribal affiliation, date of birth, home address, email, and phone number.
Previous winners of this prestigious award for Native Youth include some of the finest Native playwrights working today: Tara Moses (Seminole), Dillon Chitto (Mississippi Choctaw, Laguna, Isleta Pueblo), Kinsale Drake (Diné), Tomas Endter (Lac La Ronge), Drew Woodson (Western Shoshone), Charli Fool Bear (Yanktonai), Everett Ray George (Fallon Paiute Shoshone Tribe), Nicholas Martin (Sappony), Isabella Madrigal (Cahuilla Band) , and Reed Adair Bobroff (Diné).
Misty Upham Award for Young Native Actors Info:
This award was created in memory of the acclaimed Blackfeet actress Misty Upham and honors Native actors 25 and under. The winner will receive $500, and transportation to and housing on Yale campus to be honored as part of an award ceremony at Yale in early May. They will also have the opportunity to be cast as an actor in performances in the annual YIPAP New Native Play festival.
Native actors age 25 and under are invited to record themselves performing a monologue to be considered for submission. Video submissions are due Feb 28th 2023 and will be evaluated by a team of professional theater artists.
For the purposes of the competition, we have compiled a special folder of monologues for Native actors under 25 by Native playwrights such as Marisa Carr, Carolyn Dunn, Tara Moses, Mary Kathryn Nagle, Vera Starbard, William S Yellowrobe Jr, and Vickie Ramirez, with their permission. New monologues have also been added since last year's submissions.
Please email the following information to madeleine.hutchins@yale.edu for access to the folder of Monologue options to submit.
Full Name

Tribal Affiliation

Date of Birth

Email

Phone Number
Free Acting and Playwriting Classes
To support youth interested in submitting to these awards YIPAP will also be offering two free workshops online for Native artists. A monologue acting workshop with Moniqe Mojica on wednesday February 8th and a playwriting workshop with Lee Cataluna on wednesday February 15th, both at 7 PM ET/4 PT on zoom. The Monologue workshop is really geared toward actors 25 and under to prepare their monologues for the contest - but the playwriting workshop will be open to writers of all ages and skill levels.
You do not need to be a Yale student to participate. Please email madeleine.hutchins@yale.edu to register for either class. Attendees will receive a zoom link for the event after registering.
About Monique Mojica
Monique's artistic practice mines stories embedded in the body in connection to land and place. She has created land-based, embodied dramaturgies and taught Indigenous Theatre in theory, process and practice throughout Canada, the US, Latin America and Europe.
Most recent: the role of Wanda in Yolanda Bonnell's My Sister's Rage at Tarragon Theatre, Aunt Shady in The Unnatural and Accidental Women, at the NAC and Izzie M.: The Alchemy of Enfreakment written by Monique with a diverse creative team. Monique has collaborated with Santee Smith as the dramaturg for Kaha:wi Dance Theatre's tryptic, Re-Quickening /Blood Tides/SKe:NEN and for Teneil Whiskeyjack's Ayita for Edmonton's SkirtsAfire Festival. She is a member of the newly formed Indigenous Dramaturgy Circle at Tarragon Theatre. Currently Monique is the inaugural Wurlitzer Visiting Professor at the University of Victoria's
Theatre Department. Upcoming: in 2023 two books will be released: "Chocolate Woman Dreams the Milky Way: Mapping Embodied Indigenous Performance" written with Brenda Farnell, University of Michigan Press and "Staging Coyote's Dream" co-edited with Lindsay Lachance, Playwrights Canada Press.
About Lee Cataluna
Lee Cataluna's play Heart Strings won a ReImagine grant from TYAUSA and was produced at Atlantic Theater in 2022. She joined with Eve Ensler, Sarah Ruhl, Dael Orlandersmith and other female playwrights in the collection of monologues called My Body No Choice, which was commissioned by Arena Stage and performed at 30 theaters across the country. Other commissions include pieces for La Jolla Playhouse (What the Stars See, Home of the Brave), Oregon Shakespeare Festival (Visual Sovereignty Project), Arena Stage (Power Play - Emma Riot) and San Francisco Playhouse (Sons of Maui.) Her play Flowers of Hawaii was developed at Out of the Box Theatrics in NYC, Native Voices at the Autry in Los Angeles, and Chautauqua Institute. She was the 2020 winner of the Von Marie Atchley Award for Excellence in Playwriting from Native Voices. Cataluna was a member of the first Oregon Shakespeare Festival Indigenous Writers Cooperative. She is currently working on a TYA musical for the BIPOC Superhero Project. Her work has been supported by NEA grants. She has an MFA in creative writing from UC Riverside. She is of Native Hawaiian descent and lives in Honolulu. www.leecataluna.com