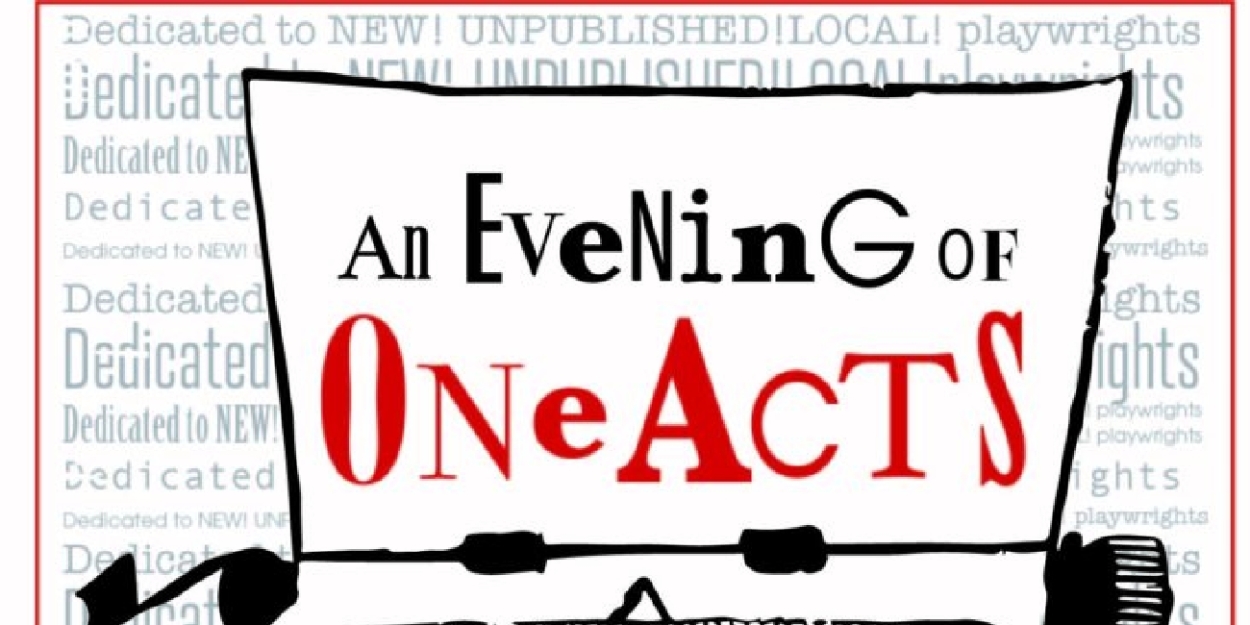 Review: AN EVENING OF ONE ACTS 2023 at Ridgefield Theater Barn
The production is scheduled to continue to run through Saturday, April 1.
On Saturday, March 11, 2023, I had the pleasure of experiencing one of my favorite annual theater traditions in seeing AN EVENING OF ONE ACTS 2023 at the Ridgefield Theater Barn in Ridgefield, CT. This annual event is a new series each year of original one act plays, mostly in the comedy genre, and always done extremely well by a very talented cast. Seven total one acts were performed this year, with no intermission. The prop and scene changes, during the blackouts, between each one act were smooth and efficient. This was a packed house in an intimate setting. The cast enters and exits through the center aisle of the audience. The walls of stage left and stage right are visible to the audience. Every audience member seemed to be highly entertained.
Each year, I highlight my favorites od the one acts. While acting talent was shown by every cast member of every one act, this year, I found that my favorite two one acts were the final two that were performed. They are Rugby's Angels and Stealing a Kiss.
Rugby's Angels is written by Joe Carlisle and directed by David Fritsch. It is a play within a play, or more accurately, an audition within a play. The playwright and director is performed by Mark Hankla. He is auditioning two actresses who are phenomenally performed by Pamme Jones and Angie Joachim, both in terms of their actual roles, and in terms of the roles their characters are auditioning for within the play. The stage chemistry between Pamme Jones and Angie Joachim is very tight, as they play off each other extremely well. Their characters have a unique dynamic where neither is the "straight man," but both are over-the-top, in a deliberately farcical way, both with heavy New Yawk accents that they flawlessly maintain throughout the entire act. The lines for the play within the play are amusing, especially with the accents. The auditioning actresses provide suggestions to the playwright who is auditioning them, regarding potential changes to the script, trying to make the lines and characters more realistic and more suited to themselves. The playwright accepts some of their ideas for changes, but rejects others. After the actresses have spent some time auditioning, they find out that the premise behind what they were auditioning for is not what they had originally thought. Rather, the playwright had a second project in mind. After he explains the second project, though, the actresses realize that it is too similar to Charlie's Angels, so they make some comical suggestions to make the similarities less overt. The back and forth with the actresses, juxtaposed with the playwright's reactions, make for excellent comedy!
Stealing a Kiss is written by Laurie Allen and directed by Linda Seay. It is set at a bus stop. Stephanie Hepburn is wonderful at playing the role of a widowed senior citizen who is sitting at the bus stop with an umbrella, trying to be cordial and respectful, yet with a "not interested" vibe to a widowed senior citizen brilliantly performed by Larry Greeley who sits down beside her and initiates a conversation. The lines and delivery are brilliantly written and performed. Both characters are very likable, to the point in which the audience hopes to see them both get together, but are not sure if they would, since the woman is not responding well to the man's clear attempt at picking her up. It starts to rain. Lighting designer Mark Hankla and sound designer Addis Engel combine their talents with light board operator Bob Ottulich and sound board operator Marie Ottulich to effectively create the appearance and sound of rain. The shape of the stage, with the visible side walls helps create the illusion that both cast members are immersed and surrounded by that rain. Will they get together? Come to the show and find out!
For mature audiences, I highly recommend AN EVENING OF ONE ACTS 2023 which is scheduled to continue to run through Saturday, April 1. For times and tickets, please go to https://cloud.broadwayworld.com/rec/ticketclick.cfm?fromlink=2230052®id=60&articlelink=https%3A%2F%2Fridgefieldtheaterbarn.org%2F?utm_source=BWW2022&utm_medium=referral&utm_campaign=article&utm_content=bottombuybutton1.