Review: AN EVENING OF ONE ACTS 2018 at Ridgefield Theater Barn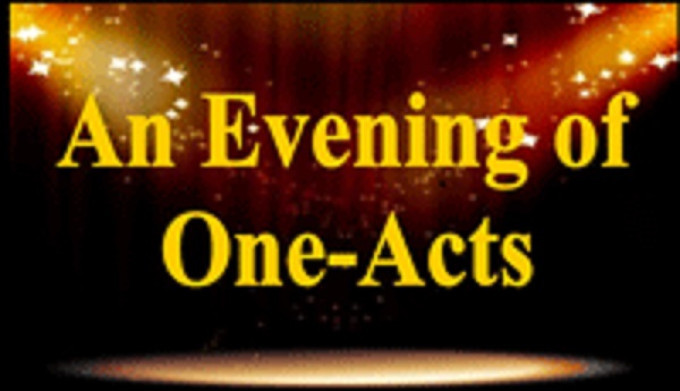 On Friday, March 9, I had the pleasure of experiencing the 2018 edition of an always fun annual tradition at The Ridgefield Theater Barn, known as AN EVENING OF ONE ACTS. Each year, a new group of original short comedy plays are all performed on the same night. An extremely talented ensemble cast has brought consistent laughter to this highly entertained packed house on this opening night for AN EVENING OF ONE ACTS 2018, across eight short plays and four one minute vignettes.
Like the rest of the packed house, I enjoyed all of the short plays and vignettes, so it is a challenge to choose my top three favorites of these twelve great comedies. I have concluded, though, that the following three, listed in the order that they were performed during the night, are the three that I liked the most.
Netfits is a short play, written by Janet Lawler, depicting the dynamics between a husband and wife, after the husband has changed the password on their Netflix account, to block his wife from placing her favorite movies and shows at the top of the queue. The dynamics between the husband, Todd (Stephen Ross), and the wife Dana (Kristi McKeever) are hilarious, highlighted by Dana jumping on Todd's back, both from standing positions, demanding that he tells her the new password. Alexis Vournazos' directing, combined with the convincing stage chemistry between Stephen Ross and Kristi McKeever had the whole audience laughing.
The Great Thing About Me is a short play, written by Stephen Baluzy and directed by Flori Doyle. The central character is Fred, who is brilliantly performed by Chris Ceponis, as if the role was written specifically for him. Chris Ceponis uses the perfect vocal tones and physical mannerisms to fit this character. Fred is an office worker with a desire to be a stand-up comedian. He is very self-absorbed, but highly likeable, as his words are delivered in a deliberately farcical manner. Larry Greeley is amazing as Don, who is Fred's co-worker, the straight man upon whom Fred's over-the-top behavior plays off of. Don makes subtle, sometimes sarcastic comments to which Fred reacts favorably, even if they are not intended to be complimentary to Fred. Two female co-workers played by Patricia Holzhauer and Danette Riso also enhance the play, furthermore revealing how oblivious Fred is both to the inappropriateness of the way he speaks to his co-workers, and the displeasure by which they respond to it. The short play concludes with some stand-up comedy from Fred. While The Great Thing About Me is an independent short play, it has all the right elements of what could become a great sitcom, using the same cast in the same roles, if playwright Stephen Baluzy wanted to write more about these characters. I think I speak for the entire full house at the Ridgefield Theater Barn when I say that we enjoyed this short play so much that we would love to see a sequel featuring these same characters.
The Erythrosine Ballad is a short play written by Pat O'Neill and directed by Debbie Levin. It starts with Sam (John Freyer) on the phone, down at a bus station, while he is waiting for a bus to arrive. After his phone conversation ends, Mary (Chhanda Som) arrives at the bus station, and makes it blatantly obvious that she is trying to pick him up. He initially acts resistant, and even annoyed by her presence. She insists, however, that he rides the same bus as her, even though it is not the bus he was planning to ride. Mary initially claims she needs protection from the chicken lady, but eventually goes into detail as to how Sam's and her lives might go if Sam makes this choice. The stage chemistry between John Freyer and Chhanda Som is so strong that they make their farcical encounter believable. Who is the chicken lady? How does Sam react to the absurdity of this random woman going into details about their potential future together? Come to see the show to find out!
Comedy from the other short plays and vignettes includes a man who blames a woman he met the day before for the fact that he fails to properly remember her name, undertakers who have disdain towards the deceased man in a coffin, a woman's struggle with the idea of dating an undertaker, a man whose blind date has an altar ego who is physically present on the date with them, a woman who tries to return a scale after she doesn't like what it says, a couple who dispute over advice in a magazine, an encounter between book enthusiasts, an encounter between two men who each believe the other is having an affair with his wife, and the dynamics between a young man and young woman who have a bizarre friendship.
I highly recommend AN EVENING OF ONE ACTS 2018 which is scheduled to continue to run at the Ridgefield Theater Barn, in Ridgefield, CT on Friday and Saturday evenings through March 31, at 8:00 P.M., and on Sundays March 18 and March 25 at 2:00 P.M. For tickets, please go to http://ridgefieldtheaterbarn.org/.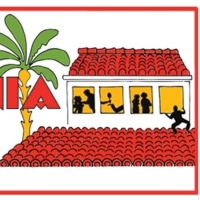 Review: CALIFORNIA SUITE at Castle Craig Players

October 16, 2022

On Saturday, October 15, 2022, I had the pleasure of seeing Neil Simon's CALIFORNIA SUITE as performed by the Castle Craig Players at the Almira F. Stephan Memorial Playhouse in Meriden, CT. CALIFORNIA SUITE is different from a typical Neil Simon play in that rather than being one continuous story, it is four separate playlets that have three things in common: location, location, and location. Some audience members may be familiar with this concept in that it was used in A.R. Gurney's The Dining Room. In CALIFORNIA SUITE, the location is not a dining room, but in Suite 203 & 204 in the Beverly Hills Hotel, a hotel that incidentally has lousy room service, but an entertaining cleaning staff.
---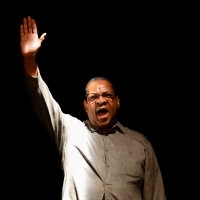 Review: THE EXONERATED at Ridgefield Theater Barn

September 8, 2022

On Thursday, September 8th, I had the pleasure of seeing THE EXONERATED at The Ridgefield Theater Barn, in Ridgefield, CT.  This show is amazing, based on true stories, and sends some deeply impacting messages that touch the emotions to the core, in a good way. It opens awareness in the minds of the audience, about things not always being as they seem, and people not always being who they may appear to be.
---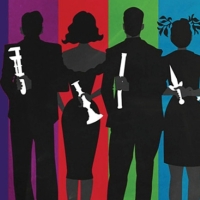 Review: CLUE at Castle Craig Players

July 31, 2022

The Castle Craig Players have done it, with a first-rate cast, in Meriden, CT! On Saturday, July 30th, I had the pleasure of seeing a show that I had been looking forward to ever since it was first announced. As someone who has been a fan of the board game Clue since 1985, Clue the movie since 1986, and even Clue the VCR game, several years later, I was very excited to see CLUE, the play, as performed by the Castle Craig Players at the Almira F. Stephan Memorial Playhouse in Meriden, CT. The play is by Sandy Rustin, Hunter Foster, and Eric Price, based on the screenplay by Jonathan Lynn. Under the wonderful direction of Ian Galligan, the Castle Craig Players have successfully put on yet another phenomenal production that combines comedy with murder mystery!
---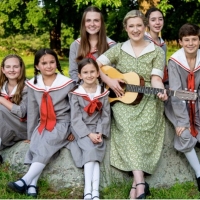 Review: THE SOUND OF MUSIC at Musicals At Richter

July 24, 2022

On Saturday, July 23rd, I had the pleasure of seeing a truly first-rate production, a phenomenal performance of one of the greatest musicals ever written!  Musicals at Richter, in Danbury, continues with their legacy of providing audiences what we yearn for in live theater, the right shows with the right cast.  Rodgers and Hammerstein's THE SOUND OF MUSIC was the perfect show to see outdoors on this lovely July night. Under the excellent direction of Jessica Smith, musical direction of Adam Snyder, and choreography of Lindsay Miller, this stellar cast truly made the hills come alive, on this new stage featuring a stunning set designed by John McMahon, complete with moveable pieces. The cast members radiate positive energy from the stage, truly entertaining the audience, and having fun playing their roles!
---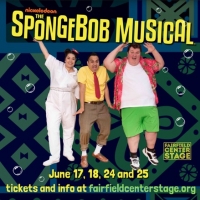 Review: THE SPONGEBOB MUSICAL at Fairfield Center Stage

June 18, 2022

I was fascinated from the moment I first heard that Fairfield Center Stage was going to perform a musical called THE SPONGEBOB MUSICAL, as I did not previously know that such a musical existed.  What I knew, however, is that if it is being put on by Fairfield Center Stage, it is going to be a phenomenal production!   On Friday, June 17th, I had the pleasure of experiencing Fairfield Center Stage's continued commitment to providing excellent theater that goes that extra mile, when I saw THE SPONGEBOB MUSICAL on opening night, at Fairfield Ludlowe High School in Fairfield, CT.   Director Joel Fenster, musical director Benjamin Doyle, choreographer Lindsay Johnson, artistic director Christy McIntosh-Newsom, and Executive Producer Eli Newsom all combine their talents with the rest of the crew and this stellar cast to give the audience yet another first-rate performance!
---