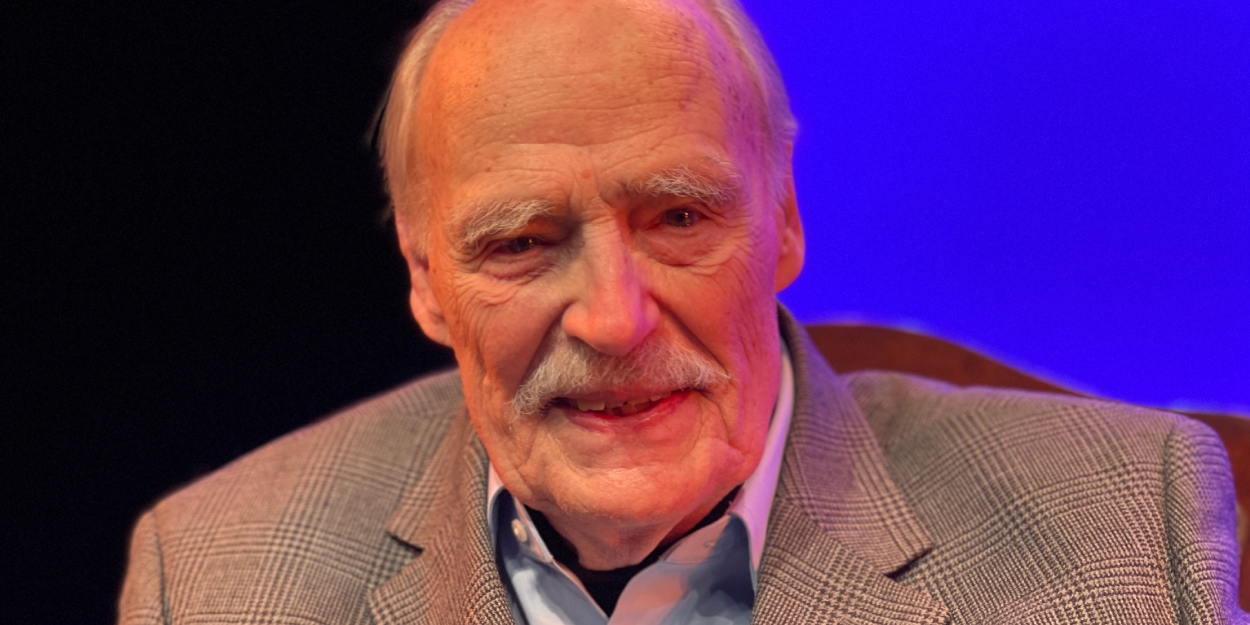 Interview: THE PRICE OF POWER at Abbey Theater
Long wait for a live audience is coming to an end for playwright Herb Brown
For playwright Herb Brown, the production of THE PRICE OF POWER, which runs Jan. 13-21 at the Abbey Theater (5600 Post Road in Dublin, Ohio) is long overdue. It has taken the play almost as long to get in front of a live audience as it took Brown to write it.
For Brown, the wait will be worth it.
"It's really gratifying," Brown said. "I've written a couple of novels but that is a very lonely thing. The thing about writing a play is it's a very much collaborative experience.
"When you write a play, the actors will have suggestions of changes you can make, and you tweak the lines as you go through the rehearsal process. Then the director, of course, puts his stamp on the story. I just love being a part of that process."
The opening show can't be called a world premiere. CATCO did a reading of the play in 2020 and video-taped a production of the show during COVID. The show's opening night will be the first time THE PRICE OF POWER will be performed as a play in front of a live audience.
The show centers around a power struggle among President John F. Kennedy (played by Ralph Scott), his brother Bobby (William Darby IV), who serves as the attorney general, and Federal Bureau Of Investigations director J. Edgar Hoover (Jon Putnam). Rounding out the talented cast is Tom Holliday (who plays Clyde Tolson).
President Kennedy wants to get rid of Hoover, but the FBI director has enough dirt on Kennedy to end his presidency. In order to survive, Kennedy makes his brother Bobby Attorney General and, therefore, Hoover's boss.
"We are honored to once again collaborate with Herb Brown and present THE PRICE OF POWER," said Joe Bishara, the Abbey Theater of Dublin's Theater Supervisor. "True to historical record, 'THE PRICE OF POWER takes its audience inside power politics and raises questions, which then, as now, lie at the heart of political and human behavior."
Brown, a former attorney and an Ohio Supreme Court Justice, has always had a keen interest in the residents of the Oval Office. He spent months reading and researching Kennedy biographies and articles as he put together his script.
"There remains a real fascination with Kennedy, and I was aware of this conflict between him and J. Edgar Hoover," Brown said. "As I started reading stuff on that, I found this rich storehouse of material.
"All politics are really about power, and the situation (between Kennedy and Hoover) is a good way to dramatize a power struggle between two very powerful individuals."
Brown, who grew up in Columbus, is intimately familiar with law and politics. He was an associate attorney for the firm of Vorys, Sater, Seymour and Pease before serving as an officer in the Judge Advocate General's Corps in the U.S. Army from 1957-59. After his stint in the military, Brown returned to Vorys, Sater, Seymour and Pease in 1960 and made partner five years later.
However, Brown said one of his earliest passions was writing. In 1982, Brown left the firm to pursue a career as a writer.
"Writing has always been a passion of mine," he said. "As a senior in high school, I went down to the old Columbus Citizen Journal and asked if I could write about high school football. I love doing that. I even got some bylines. At the end of the season, the editor sent me 50 bucks, which I was so proud of."
Since leaving his law practice, Brown penned a handful of plays, including THE DUCHESS, HENRY FORD'S MODEL E, and YOU'RE MY BOY, all which were produced by CATCO. He also has written a few novels, including Presumption of Guilt, which peaked at number 10 on the Doubleday national bestseller list, and Shadow of Doubt, which became a Literary Guild selection.
Brown also dabbled in politics, making an unsuccessful run for the Ohio House of Representatives and winning a spot on the Ohio Supreme Court in 1986. He decided not to pursue a second term on the Ohio Supreme Court after finding a publisher for Presumption of Guilt.
Brown laughed when asked if his career of writing legal briefs helped prepare him to be a playwright and an author.
"It's very different writing," he said. "When you are writing a brief, you tell them what you're going to tell then, you tell them again, and then you tell them what you told them. That would be the kiss of death in either a novel or a play. There has to be movement. There has to be some conflict on the page. It's a very different kind of storytelling.
"Writing a play or a novel is sort of religious. They get at the meaning of life and they do so in a way that is unique."