Photo Flash: Cleveland Orchestra Celebrates Advocacy Day
Cleveland Orchestra Advocacy Day will be held on Tuesday, March 6, 2018 at the Ohio Statehouse in Columbus, Ohio. Nearly 200 young musicians from across Northeast Ohio who make up the Cleveland Orchestra Youth Orchestra (COYO) and Cleveland Orchestra Youth Chorus (COYC) will perform for state legislators and staff in the Statehouse Atrium at 12:00 p.m.
As part of the Orchestra's Around the Region Celebration, this performance by some of Ohio's most talented young musicians will illustrate the importance of music as part of a well-rounded education for all students - bringing the message of Music in Our Schools Month to life. COYO and COYC will be joined in their advocacy efforts by Cleveland Orchestra Executive Director André Gremillet and a host of other advocates, volunteers, and Cleveland Orchestra staff.
The remarks and concert will be available for the public through a live television broadcast on the Ohio Channel and on Facebook Live on The Cleveland Orchestra's page and the Ohio Channel's page. The concert will also be featured in a live radio broadcast on WCLV 104.9 ideastream.
The Cleveland Orchestra's Around the Region Celebration is a special series of performances during the Orchestra's 2017-18 season throughout Northeast Ohio, across six counties, celebrating its 100th season and thanking citizens for supporting the Orchestra for the past century. Around the Region events are in addition to the Orchestra's robust yearly slate of Education and Community programs that inspire future generations with high-quality music, unite communities, and reach more than 60,000 people annually. The Around the Region Celebration allows the Orchestra to share the power and passion of music with even more communities and touch the lives of more people in our region.
Photo credit Roger Mastroianni.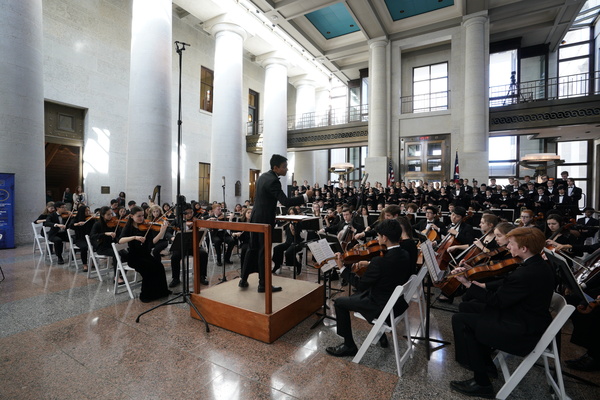 Cleveland Orchestra Youth Orchestra and Cleveland Orchestra Youth Chorus conducted by Music Director Vinay Parameswaran at the Ohio Statehouse

Cleveland Orchestra Youth Orchestra and Cleveland Orchestra Youth Chorus conducted by Vinay Parameswaran at the Ohio Statehouse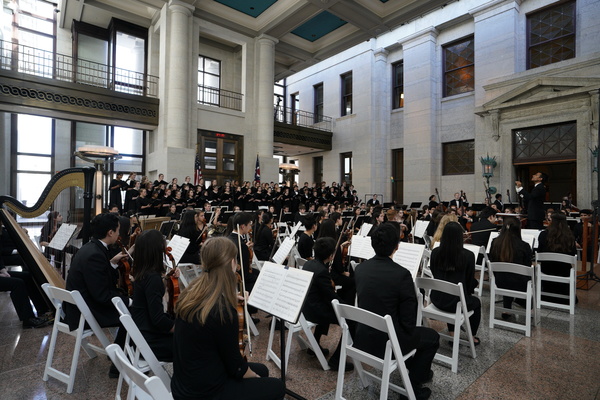 Cleveland Orchestra Youth Orchestra and Cleveland Orchestra Youth Chorus conducted by Music Director Vinay Parameswaran at the Ohio Statehouse

Cleveland Orchestra Youth Chorus at the Ohio Statehouse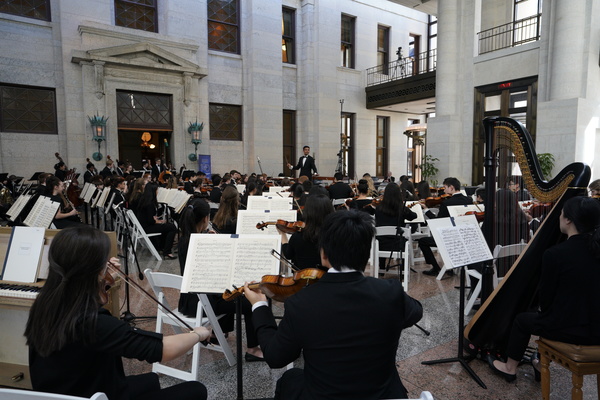 Cleveland Orchestra Youth Orchestra conducted by Music Director Vinay Parameswaran at the Ohio Statehouse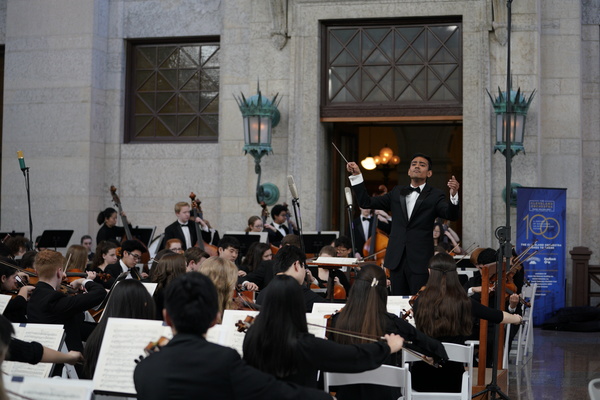 Cleveland Orchestra Youth Orchestra conducted by Music Director Vinay Parameswaran at the Ohio Statehouse