Photos: First Look at Bailiwick Chicago's SEE WHAT I WANNA SEE in Steppenwolf's Garage Rep 2013
Performances of
Steppenwolf Theatre
Company's fourth annual Garage Rep began February 15, 2013, featuring Bailiwick Chicago's See What I Wanna See, Buzz22 Chicago's She Kills Monsters and Theatre Seven of Chicago's BlackTop Sky. Under the leadership of Steppenwolf Associate Producer Jacob Padrón, these innovative storefront companies perform in rotating repertory for a ten-week run through April 21, 2013. BroadwayWorld has a first look at SEE WHAT I WANNA SEE below!
See What I Wanna See features Words and Music by Michael John LaChiusa. The production is directed by Lili-Anne Brown with music direction by James Morehead. The cast features Harter Clingman, Sharriese Hamilton, Evan Tyrone Martin, Peter Oyloe and Danni Smith.
Michael John LaChiusa's three-part musical explores lust, greed, murder and redemption through the stories of a 1950s murder noir, a priest's crisis of faith, and the final tryst of two lovers. A lush musical score combining jazz, pop, classical and Asian influences drives the story telling in this virtuosic piece named by New York Magazine as one of the Best Musicals of 2005.
The creative team for See What I Wanna See includes Lizzie Bracken (scenic design), Samantha C. Jones (costume design), Lee Keenan (lighting design) and Cody Reynolds (sound design). Additional credits include Geoff Bleeker (associate producer), Michael Driscoll (assistant director) and Heather Stuck (stage manager).
Bailiwick Chicago (Lili-Anne Brown, Artistic Director; Kate Garassino, Executive Director; Eric Martin, Creative Director; Michael Harnichar, Managing Director) is a non-profit professional company with a mission to produce contemporary musicals and plays, reinvent classic musicals and develop new work, while sharing a powerful and authentic theatrical experience. We celebrate and engage our community through diverse programming, artistic partnerships and outreach opportunities. In just two seasons, Bailiwick Chicago has garnered 28 award nominations, including 10 Non-Equity Jeff Award nominations in their first Jeff-eligible season (2011/12). bailiwickchicago.com.
Since the inaugural repertory in 2010, Garage Rep has brought the work of nine storefront theater companies in Chicago to the Steppenwolf stage, including: Hit the Wall by The Inconvenience, Oohrah! by LiveWire Chicago and He Who by Theatre Zarko in 2012; Heddatron by Sideshow Theatre Company, The Three Faces of Doctor Crippen by The Strange Tree Group and Sonnets for an Old Century by UrbanTheater Company in 2011; and The Twins Would Like To Say by Dog & Pony Theatre Company, punkplay by Pavement Group and Adore by XIII Pocket in 2010. Garage Rep 2013 marks the fourth annual series, adding Bailiwick Chicago, Buzz22 Chicago and Theatre Seven of Chicago to the distinguished list of Garage Rep participants.
Garage Rep 2013 also features The After Party, a line-up of late-night, cross-genre performances, every Thursday nights starting March 7. Curated by Steppenwolf Associate Producer Jacob Padrón, The After Party includes performances by Salonathon; experimental rock trio, Paper Mice; genre-bending classical musicians, Spektral Quartet; solo performer and spoken word artist Shannon Matesky; Route 66 Theatre Company; comedy-variety show, The City Life Supplement; and soul dance party, Windy City Soul Club.
Steppenwolf Theatre
Company is America's longest standing, most distinguished ensemble theater, producing nearly 700 performances and events annually in its three Chicago theater spaces-the 515-seat Downstairs Theatre, the 299-seat Upstairs Theatre and the 80-seat Garage Theatre. Formed in 1976 by a collective of actors, Steppenwolf has grown into an ensemble of 43 actors, writers and directors. Artistic programming at Steppenwolf includes a five-play Subscription Season, a two-play Steppenwolf for Young Adults season and three repertory series: First Look Repertory of New Work, Garage Rep and Next Up. While firmly grounded in the Chicago community, nearly 40 original Steppenwolf productions have enjoyed success both nationally and internationally, including Off-Broadway, Broadway, London, Sydney and Dublin. Steppenwolf has the distinction of being the only theater to receive the National Medal of Arts, in addition to numerous other prestigious honors including an Illinois Arts Legend Award and nine Tony Awards.
Martha Lavey
is the Artistic Director and
David Hawkanson
is the Executive Director. Nora Daley is Chair of Steppenwolf's Board of Trustees. For additional information, visit
steppenwolf.org
,
facebook.com/steppenwolftheatre
and
twitter.com/steppenwolfthtr
.
Photo Credit: Michael Brosilow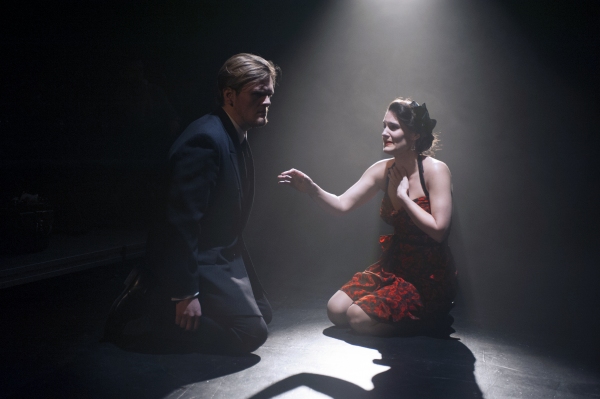 Harter Clingman and Danni Smith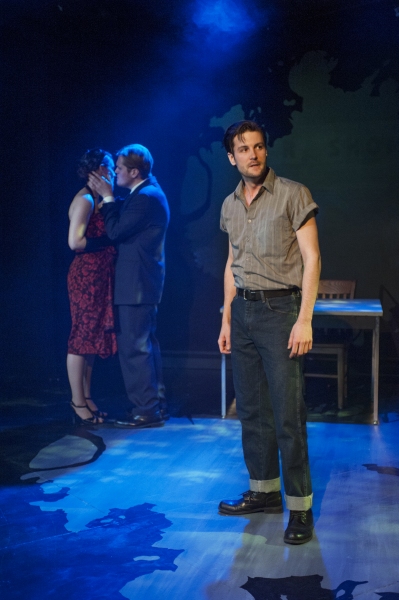 Danni Smith, Harter Clingman and Peter Oyloe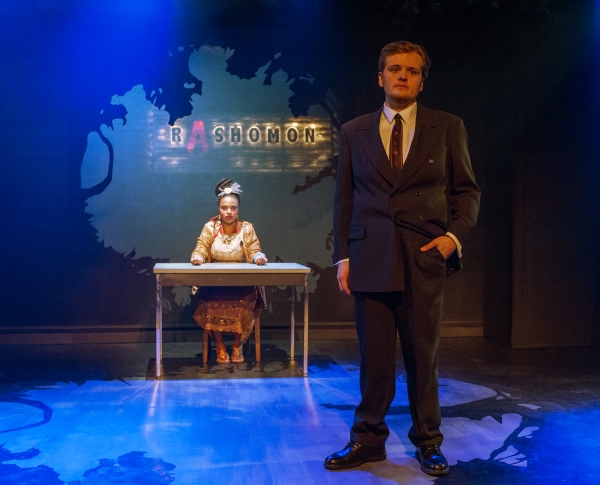 Sharriese Hamilton and Harter Clingman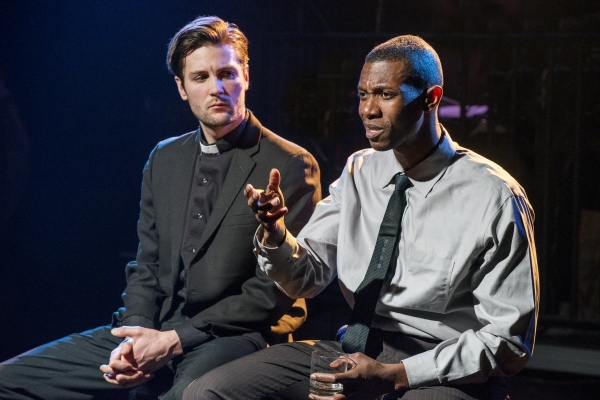 Peter Oyloe and Evan Tyrone Martin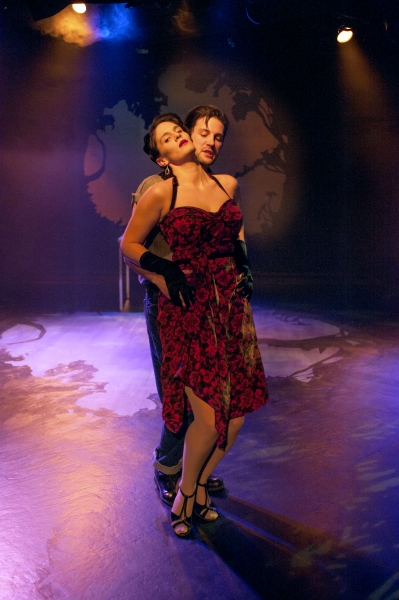 Danni Smith (front) and Peter Oyloe (back)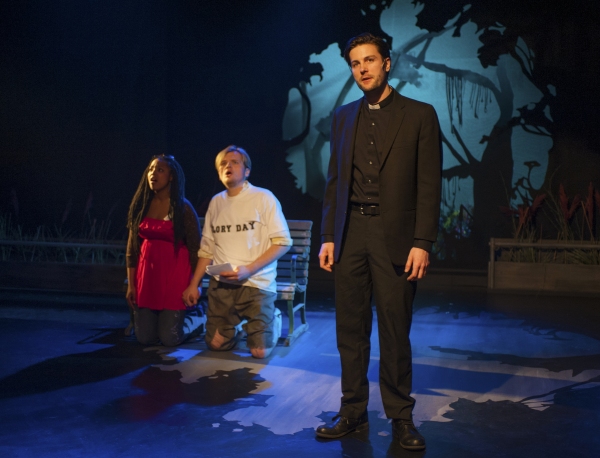 Sharriese Hamilton, Harter Clingman and Peter Oyloe