Photo Flash: First Look - Bailiwick Chicago Theater's MAHAL, Opening Tonight
Bailiwick Chicago Theater concludes its 2012/13 season with the world premiere of the family drama MAHAL by Resident Playwright Danny Bernardo, directed by Erica Weiss, playing June 26 - August 2, 2013 at Stage 773, 1225 W. Belmont Ave. in Chicago. Tickets are available at www.stage773.com, in person at the Stage 773 Box Office or by calling (773) 327-5252. Check out a first look below!
The cast of MAHAL includes F. Karmann Bajuyo, Patrick Byrnes, Joseph Anthony Foronda, Collective Member Kate Garassino*, Jillian Jocson, Kevin Matthew Reyes and Blair Robertson.
MAHAL is a new play about how one Filipino American family redefines itself after loss and reclaims their culture. One of the first plays about a Filipino American family, MAHAL centers on the Reyes family dealing with the loss of their matriarch. As new relationships blossom and family bonds are tested, a long forgotten secret from the homeland threatens to tear the family apart. Dealing with themes of cultural identity, assimilation, homophobia, interracial and inter-generational relationships, MAHAL examines what it truly means to be an American family.
The production team for MAHAL includes Stephen H. Carmody (Scenic Designer), Christine Pascual (Costume Designer), Charles Cooper (Lighting Designer), Christopher Kriz (Sound Designer), Christopher Kristant (Technical Director), Mallory Bass (Stage Manager), Ezra Bookman (Assistant Director/Dramaturg) and Melissa Young & Geoffrey Bleeker (Associate Producers).
Photos by Michael Brosilow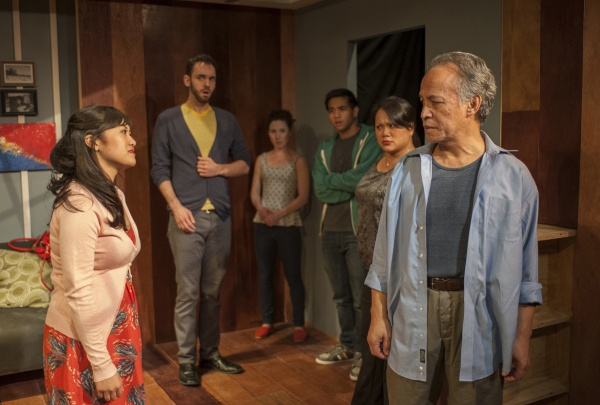 Jillian Jocson, Patrick Byrnes, Blair Robertson, Kevin Matthew Reyes, Kate Garassino, Joseph Anthony Foronda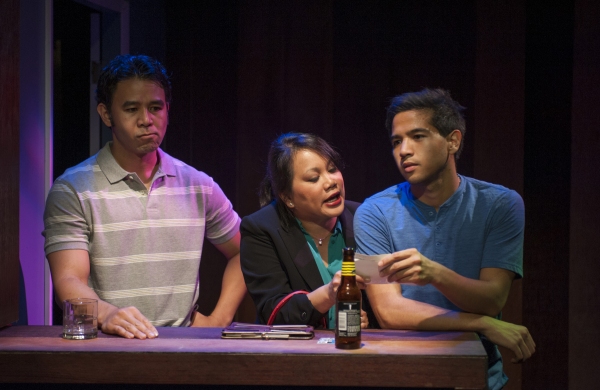 F. Karmann Bajuyo, Kate Garassino, Kevin Matthew Reyes

Patrick Byrnes, Kate Garassino, Kevin Matthew Reyes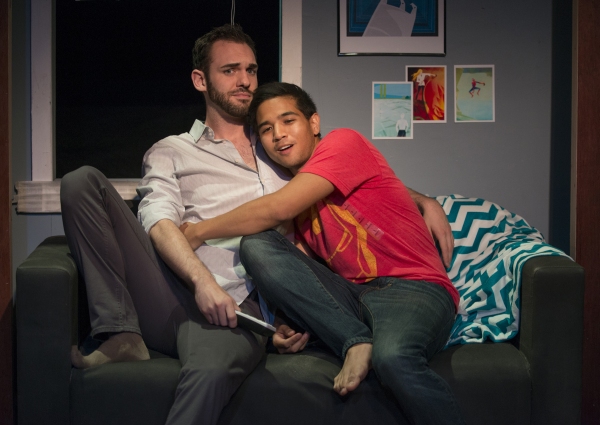 Patrick Byrnes, Kevin Matthew Reyes