Chicago Theatres to Celebrate Black History Month With Productions at Goodman Theatre, Redtwist Theatre & More
Productions include The ripple the wave that carried me home, The Great Khan, Ezekiel's Wheel and more.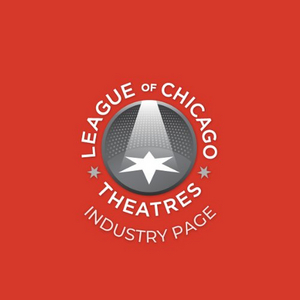 Throughout Black History Month this February, many Chicago theatres will present productions honoring the Black experience featuring Black theatres and theatre-makers. Additional details about each of the Black History Month offerings are available at ChicagoPlays.com and HotTix.org, Chicago's local, half-price ticketing service.
League of Chicago Theatres Executive Director Marissa Lynn Ford comments, "There is so much vibrant theatre happening on Chicago stages in February providing an opportunity to uplift voices from black playwrights, artists and leaders in celebration of Black History Month. During Chicago Theatre Week (Feb 16-26) and throughout the year, we welcome audiences to experience the excellence on our stages as we highlight some of the productions that honor these stories."
The following is a selection of work in Chicago available in February in celebration of Black History:
The ripple the wave that carried me home
Goodman Theatre
January 13 - February 12
Janice's parents are prominent activists fighting for the integration of public swimming pools in 1960s Kansas. As injustice penetrates the warm bubble of her childhood, Janice grows apart from her family and starts a new life far away. When she receives a call asking her to speak at a ceremony honoring her father, she must decide whether she's ready to reckon with her political inheritance-and a past she has tried to forget.
The Great Khan
Redtwist Theatre
January 19 - February 26
*Chicago Theatre Week participant
A revolutionary, multicultural play about the effects of systemic racism on two Black American teens, The Great Khan is a National New Play Network rolling world premiere. Jayden is a high schooler struggling with what he wants to be, a nerd who loves video games and fantasy, or a strong man who doesn't need to fear anyone. Ant is a young woman rediscovering herself after tragedy and trying to define herself against society's expectations. Gao Ming is a precocious YouTuber, committed to helping people fully express their authentic selves. When Jayden looks for answers from his most recent homework assignment, the friends' lives are upended by the arrival of Genghis Khan, the Great Khan himself.
Ezekiel's Wheel
MPAACT at the Greenhouse Theater Center
January 2 - February 26
Wanda stands on the cusp of womanhood. Educated in the finest schools by successful Black parents she appears to be a well-adjusted child of international adoption, but for Wanda the questions around her adoption have reached a tipping point. There are two mothers here...aching for the space that can only be filled by one child. On the eve of their daughter's 18th birthday, two families collide over their choices, and the consequences that follow.
Lady Day at Emerson's Bar and Grill
Mercury Theater
January 27 - March 26
*Chicago Theatre Week participant
Turn back the clock to 1956 for an intimate cabaret performance with the greatest jazz vocalist of all time, Billie Holiday. More than a dozen musical numbers are interlaced with salty, often humorous reminiscences revealing a portrait of the lady and her music. With a distinctive sense of musical structure and a deep knowledge of jazz and blues, she developed a singing style that was deeply moving. She left behind a body of work as great as any vocalist before or since.
Toni Stone
Goodman Theatre
January 28 - February 26
*Chicago Theatre Week participant
Toni Stone is an encyclopedia of baseball stats. She's got a great arm. And she doesn't understand why she can't play with the boys. Rejected by the All-American Girls Professional Baseball League because of her race, Toni sets out to become the first woman to play in baseball's Negro Leagues. Challenges on and off the field-from hostile crowds to players who slide spikes-first-only steel her resolve to shatter racist and sexist barriers in the sport she's loved since childhood. An original play inspired by the book Curveball, The Remarkable Story of Toni Stone by Martha Ackmann.
Boulevard of Bold Dreams
TimeLine Theatre Company
February 1 - March 19
*Chicago Theatre Week participant
Set on the night in 1940 that Hattie McDaniel made history at the Oscars, a story of dreamers striving to overcome considerable obstacles and fighting for recognition amidst the racism and inequity of Hollywood. IT IS FEBRUARY 29, 1940, the night of the Academy Awards in Hollywood, California. Bartender Arthur Brooks, an ambitious Black man from rural Alabama, dreams of becoming a movie director. His best friend, Dottie Hudson, is a maid at the Ambassador Hotel who finds herself to be a cynic of all dreams. But when the actress Hattie McDaniel stops in at the bar and decides not to attend the biggest event in show business, Arthur and Dottie must do everything in their power to convince her to go and claim her historic win-all while confronting their dark past and making their own dreams come to life.
The Factorum
Lyric Opera of Chicago
February 3 - 12
Grammy-nominated baritone Will Liverman, a Ryan Opera Center alumnus, is rapidly rising to national prominence and recently triumphed at the Metropolitan Opera. Now he joins dynamic producer/DJ/multi-instrumentalist King Rico in creating a new work inspired by Rossini's The Barber of Seville that has grown into a joyful, original piece all its own, commissioned by Lyric. Updating the action to a Black barbershop on Chicago's South Side, this gifted duo has created an irresistibly upbeat work that celebrates the strength of community. The Factotum blends diverse musical styles with boundless imagination to create a soul opera, moving from gospel and funk to rap, hip-hop, classic barbershop quartet, and R&B. Those styles connect brilliantly with classical singing in a very human comedy that redefines everything that opera can be.
Alaiyo
Definition Theatre
February 3 - 26
*Chicago Theatre Week participant
When she realizes that she's in love with her best friend Kofi, hopeless romantic Ariel sets out on a quest to tell him how she feels...and make a pilgrimage to the shores of Africa. Inspired by A Raisin In the Sun, Ariel seeks to heal a 400 year old wound through her journey toward selfhood. As she grapples with the gray space of being neither fully African nor fully American, she uncovers the darkest parts of herself and the sweet spots in her Black American identity. This choreopoem samples the old and makes space for the new as Ariel sails to Ghana to confess her love to Kofi.
Dance Like There's Black People Watching
The Second City
February 3-April 1
*Chicago Theatre Week participant
Let Second City deliver a dose of brilliant Black Joy to melt the icy Chicago winter! With an ensemble of rising comedy stars, Dance Like There's Black People Watching: A Black Excellence Revue is bursting with brand-new sketches, songs, and our world-famous improvisation, here to warm your soul and make you laugh out loud.
Chicago Symphony Orchestra
February 4, 2023
Civil rights icon and living legend Mavis Staples returns to Symphony Center for one night only. Chicago's own Mavis Staples will bring her iconic smoky sound to Orchestra Hall in a scintillating evening of soul, gospel and her signature brand of R&B. Celisse, the phenomenal singer/songwriter and spoken word artist, opens the program.
Detroit '67
Columbia College Chicago
February 8-18
*Chicago Theatre Week participant
The music of Motown brings family and friends together. The politics and rage of 1967 Detroit threatens to shatter the life they are building.
A Raisin in the Sun
Beverly Arts Center
February 9-19
Set on Chicago's South Side, A Raisin in the Sun explores the divergent dreams and conflicts within three generations of the Younger family. When her deceased husband's insurance check arrives, Mama Lena dreams of moving to a new home and a better neighborhood in Chicago. Other family members, however, have different ideas of how they would spend the money. Sacrifice, trust and love and the heroic struggle to retain dignity in a harsh and changing world are explored in this searing and timeless story of hope and inspiration.
Trial in the Delta: The Murder of Emmett Till
Collaboraction
February 10-19
*Chicago Theatre Week participant
The murder of 14-year-old Emmett Till in 1955 brought national attention to the racial violence and injustice prevalent in the deep south. While on a trip from his hometown, Chicago, to visit relatives in Mississippi, Till went to the Bryant store with his cousins, and may have whistled at Carolyn Bryant, a white woman. Her husband, Roy Bryant, and brother-in-law, J.W. Milam, kidnapped and brutally murdered Till, dumping his body in the Tallahatchie River. The newspaper coverage and murder trial galvanized a generation of young African Americans to join the Civil Rights Movement out of fear that such an incident could happen to friends, family, or even themselves. Trial in the Delta plays like a reenactment of the actual court proceedings that played out in Sumner, Mississippi in 1955.
The Mountaintop
Invictus Theatre Company
February 16 - March 19
*Chicago Theatre Week participant
A gripping reimagination of events the night before the assassination of the civil rights leader Dr. Martin Luther King, Jr. On April 3, 1968, after delivering one of his most memorable speeches, an exhausted Dr. King retires to his room at the Lorraine Motel while a storm rages outside. When a mysterious stranger arrives with some surprising news, King is forced to confront his destiny and his legacy to his people.
One in Two
PrideArts
February 16 - March 19
*Chicago Theatre Week participant
One in Two is an autobiographical play named for the shocking statistic that one in two gay or bisexual Black men in America will be diagnosed with HIV in their lifetime.
Queens of the Policy
Harold Washington Cultural Center
February 17-19
*Chicago Theatre Week participant
Queens of the Policy returns during Black History Month highlighting the role women played in the numbers game. Running numbers" refers to working for an illegal lottery scheme, generally as a low-level member. These four women were able to amass wealth, impact advancements of Black people of the 1940s, 50s, 60s, and built institutions that stabilized the black community during that time.
Hiplet Ballerinas
Dominican University Performing Arts Center
February 19
*Chicago Theatre Week participant
This innovative dance company infuses classical pointe with African, Latin, hip-hop, and urban dance styles rooted in communities of color. Specifically designed to make ballet accessible for all, performances may incorporate the rhythms of African drums with Tchaikovsky, arabesques and beat-boxing or even Tango en pointe - all while showcasing Hiplet's trademark sass, hip movements, and struts against popular music audiences will recognize from Black Violin to Beyoncé.
Signed, Sealed, Delivered: A Stevie Wonder Experience with John Mark McGaha
Artists Lounge Live at Mercury Theater Chicago
February 23 - March 12
*Chicago Theatre Week participant
Celebrate the genius and jubilation of Stevie Wonder with acclaimed singer and multi-instrumentalist John-Mark McGaha (The Ray Charles Legacy, Smokey Joe's Cafe). Backed by a phenomenal 7-piece band, McGaha radiates soul, charm, and generosity in a concert filled with moving stories and powerful
music.
Driving Miss Daisy
Jedlicka Performing Arts Center
February 24 - March 11
The Jedlicka Performing Arts Center Presents Alfred Uhry's Driving Miss Daisy, a searing, funny, and hopeful meditation on race relations in America, told through the complex relationship between two of popular culture's most enduring characters. Daisy Werthan is a widowed, 72-year-old Jewish woman living in midcentury Atlanta, and Hoke Colburn is an African American man who works as her chauffeur. Directed by Manny Buckley. Starring: Debra Rodkin, Rasaan Kahlil and Adrian Thornburg.
Reasons: A Tribute to Earth, Wind and Fire
Black Ensemble Theatre
February 25 - April 16
Directed by Daryl D. Brooks, Reasons is the journey of how Earth, Wind and Fire was formed from their humble beginnings to become the musical revolutionaries that changed the course of music. They took a vision that no one said would work and turned it into a musical powerhouse that still lives on today.
*About Chicago Theatre Week
Chicago Theatre Week (#CTW23) will take place February 16-26, 2023, and is an annual celebration of the rich tradition of theatre-going in Chicago during which visitors and residents can access value-priced tickets. Chicago Theatre Week is a program of the League of Chicago Theatres in partnership with Choose Chicago. The value-priced CTW tickets will be $30, $15, or less and are on sale at ChicagoTheatreWeek.com.
Currently, more than 70 productions are participating, offering value-priced tickets to productions throughout the city and suburbs. The program continues to bring in new audiences to area theatres with an average of 2/3 of attendees visiting their chosen theatre for the first time. Despite the pandemic, in February 2022 more than 10,500 value-priced tickets were sold to over 60 participating shows and almost 400 individual performances. Chicago Theatre Week, a program of the League of Chicago Theatres in partnership with Choose Chicago, will take place February 16-26, 2023.
For a comprehensive list of Chicago productions, visit the League of Chicago Theatres website, ChicagoPlays.com. Available half-price tickets will be listed at HotTix.org. Chicago theatres prioritize safely gathering. Patrons are encouraged to confirm current protocols at each theatre. Shows and protocols are subject to change.
About Chicago theatre
Chicago theatre is the leader in the U.S. with more than 250 theatres throughout Chicagoland, comprising a rich and varied community ranging from storefront, non-union theatres to the most renowned resident theatres in the country, including 6 which have been honored with Regional Tony Awards, and the largest touring Broadway organization in the nation. Chicago's theatres serve 5 million audience members annually and have a combined budget of more than $250 million. Chicago produces and/or presents more world premieres annually than any other city in the nation. Each year Chicago theatres send new work to resident theatres across the country, to Broadway, and around the world. For more information, visit www.chicagoplays.com.