Review: Hell in a Handbag's Timely and Topical THE DRAG SEED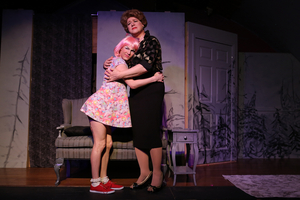 Laughter takes root in Hell in a Handbag Productions' latest, the topically and timely THE DRAG SEED.
With helicopter parents who seem to relish indulging their child's every whim, schools with designated tables to accommodate every dietary requirement, latest fad or food allergy (real or imaginary) and LGBTQIA kids ignorant of the past struggles that brought them into the world they currently reside in who only seem to want more than the past struggles have yielded to them, there is perhaps no better time for a parody/homage to The Bad Seed, the 1954 book by William March about a murderous child psychopath (which was also the basis for a play and a hit 1956 film of the same name).
While the book by David Cerda features many modern updates that breathe life into what might otherwise be a creaky melodrama, the plot remains the same at its core. A mother (one half of a lesbian couple; played with all the perfect melodramatic flourishes by Ed Jones) slowly realizes that her little angel -the non-binary 11 year-old drag queen wannabee Carson (Kristopher Bottrall in perfectly petulant brattiness) is probably a cold-hearted serial killer.
After they lose a drag competition at their school (the Josephine Baker Rainbow Acadamy), Carson resorts to murder to snatch the crown from the schoolmate who had bested them in the competition. Bottrall absolutely nails the character's ability to be cloyingly sweet, turn suddenly murderous, and then back to cloyingly sweet on a dime. Their performance reminded me of Anthony Hopkins crossed with Anthony Perkins; young and seemingly innocent to the point of being naïve while at the same time being manipulative and calculating.
As Mrs. Lingus, Jones again fully commits himself to the world created by Cerda's script -no matter how crazy. Self-medicating thanks to an addiction to canned whipped cream, Jones' Mrs. Lingus tries to remain optimistic and positive. Jones hits all of the film noir beats, taking extended moments for what would be close up shots of his character's looks of worry, concern and fright.
Cerda plays Miss Charles, the landlord, aging drag queen, and literal fairy godmother who befriends, encourages and supports Carson's every whim, often to the detriment of Mrs. Lingus' wishes. The character lacks a bit of the bite that Cerda normally writes for himself, and it's a bit of a welcome change to see Cerda in -dare I say it-a nurturing, maternal role as opposed to the steely, abusive dames he usually plays to perfection.
Kelly Anchors is also a delight in two drastically different roles: the transgender handyperson Lee who is suspicious of Carson and Miss Ficus, the hippy, dippy teacher at Carson's school whose teaching methods of not giving kids any boundaries just might have lent a hand in creating the monster that Carson has become.
Elizabeth Lesinski -as the mourning mother of Carson's first murder victim, succeeds in stealing the show in the few scenes she is given to play with. Along with Ed Jones, Lesinski is one of Hell in a Handbag ensemble's greatest treasures. It's always a delight to see what she will do with Cerda's witty material.
THE DRAG SEED is funny, but it also manages to be very topical. The camp comedic nature of Cerda's writing gives him some freedom to bring up several hot-button topics like the generation gap in the LGBTQIA community and the use of non-binary pronouns that certainly making you laugh in the absurdist moment, but give you pause for thought later. Simply put, Cerda is a master at wielding the true power of camp theater.
THE DRAG SEED runs through Aug. 24 at Mary's Attic, 5400 N. Clark. Tickets $27-$44. Dragseed.brownpapertickets.com
Review: SWEENEY TODD: THE DEMON BARBER OF FLEET STREET at Chopin Theatre

September 30, 2022

What did our critic think of SWEENEY TODD: THE DEMON BARBER OF FLEET STREET at Chopin Theatre?
---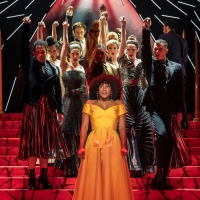 Review: THE DEVIL WEARS PRADA at Nederlander Theatre

August 8, 2022

What did our critic think of THE DEVIL WEARS PRADA at Nederlander Theatre? Haute mess. Fashion weak. Prêt-à-poor taste. I could go on with the fashion puns all day, but suffice to say THE DEVIL WEARS PRADA, the new musical which opened Sunday in not quite ready for the runway in its current state.
---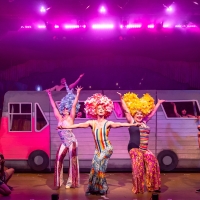 REVIEW: A Magical PRISCILLA QUEEN OF THE DESERT at Mercury Theater Chicago

July 29, 2022

What did our critic think of REVIEW: MERCURY'S MAGICAL PRISCILLA QUEEN OF THE DESERT at Mercury Theater Chicago?
---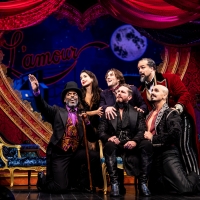 BWW Review: National Tour Of MOULIN ROUGE! THE MUSICAL at Nederlander Theatre

April 22, 2022

A grand, glitter and confetti-filled spectacle, the Tony Award-winning musical Moulin Rouge! The Musical officially opened the national tour at the Nederlander Theatre in Chicago on April 21 and those who attended may still be giggling from excitement while picking confetti out of their hair.
---