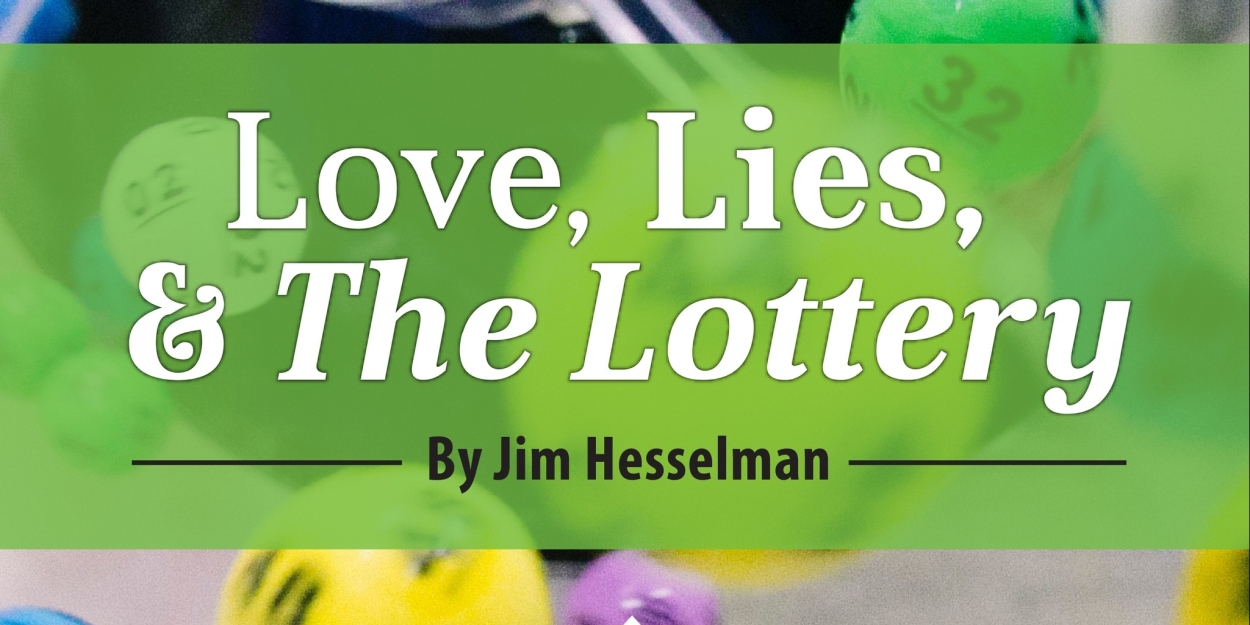 Review: LOVE, LIES & THE LOTTERY at Hanover Little Theatre
A side-splitting comedy
Love, Lies & the Lottery, written by Jim Hesselman, is a delightful farce rife with multiple doors, mistaken identities, and ill-conceived plots. Throughout the production we meet Peter, an exterminator, who is holding out hope for a reconciliation with his soon-to-be ex-wife Rachel, and his eighty-two-year-old mother Beatrice, who lives with him, has a deep dislike of Rachel, an intense need to protect her son, an addiction to home shopping television, and a serious romance with eighty-seven-year-old Alfred. The audience also meets the ex-wife Rachel and Peter's best friend Martin. One of the most creative aspects of this show is that when Peter, Beatrice, and Martin watch the TV, the TV personalities, such as the news anchor, the host of the home shopping network, and the psychics of the psychic hotline, are actually seen onstage. All of these characters come together (along with a plumber, orderly, and taxidermy shop owner) in wacky ways when they discover that Peter has a lottery ticket worth over five hundred million dollars. Find out who ends up with the money at Love, Lies & the Lottery on stage at Hanover Little Theatre through March 12th.
This show, directed by Mark Franceschini, depends on creative blocking, well-executed fight choreography, and excellent comedic timing. Hanover Little Theatre's team is more than up for the challenge. Lenora Spahn, Wendee Lewis, and Dave Miller first appear as television personalities. Spahn plays Monica, the sexy psychic. She puts the "sexy" in sexy psychic with her sultry looks and voice. Wendee Lewis and Dave Miller take on multiple roles throughout the production, quickly altering voice, posture, gait, and expression to fit each character. Spahn, Lewis, and Miller are masters at pantomime as they portray television personalities on mute. Lewis particularly shines in her performances as the plumber and the orderly who unwittingly get caught up in the chaos at the Oostendorp residence. Miller is absolutely hilarious as Alfred Otch, Beatrice's eighty-seven-year-old boyfriend. Miller's skill with physical comedy and interactions with Kat Henderson's Beatrice keep the audience laughing.
Paul Norfolk and Vanessa Burke take the stage as Martin Gillette and Rachel Oosendorp. Norfolk is delightful in his role as the goofy, easily manipulated lawyer Martin. His facial expressions are priceless. Burke's Rachel is pragmatic, intelligent, and conniving. Peter Oostendorp and Beatrice Oostendorp are portrayed by Douglas D. Cooper and Kat Henderson. Cooper and Henderson have wonderful stage presence and their mother-son interactions are completely believable. Their comedic timing is spot-on.
The entire cast presents a fast-paced, energetic, and hilarious performance of Love, Lies & the Lottery at Hanover Little Theatre. If you're looking for an engaging, fun evening with tons of laughter, visit www.hanoverlittletheatre.com!