ADDY Award Winning Voice Actor Leonard Dozier to Host Voice Over Workshop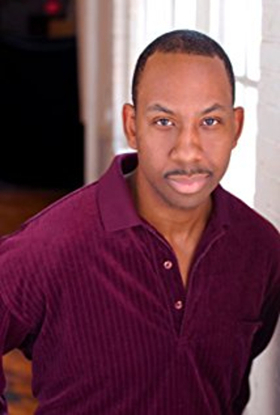 Learn the basics of voice acting from one of the best voice performers and voiceover coaches in the business. Right in your area.
Actor and voice actor Leonard Dozier will lead a workshop to help you:
· Understand the voiceover market and how to really get the work
· Audition in the voiceover world today
· Set up an at-home voiceover studio
You'll have the opportunity to:
· Select and record scripts for mock demo recordings to prepare you for what your demo
needs to be.
Dozier, a SAG-AFTRA member, has close to 20 years' experience in acting and voice acting.
He is one of the new voices of NFL Films and JAARS. In addition, he is a principal actor - alongside Lea Michele, Jim Belushi, and Patrick Stewart - in the Hollywood animation movie "Legends of Oz: Dorothy's Return."
On screen, he can be seen in the film "Turning Point" with Ernie Hudson and Todd Bridges and the Emmy-winning "Fever: 1793," which premiered on ABC in April 2012.
Other voice credits include American Idol Ruben Studdard's national promo for the album "Love Is" and Centerlight Healthcare.
Dozier is an ADDY-award winner as the official voice of Boomtown Casino.
One of the top VO coaches in the country, Dozier is well regarded for his "hands-on" mentorship of students.
The workshop takes place Saturday, October 28, from 10 a.m. to 1 p.m. at WLRI-93 FM at 119 North Bridge Street, Christiana, Pa. The station is also sponsoring the event.
The cost is $150 a person.
For more information visit www.leonarddozier.com.