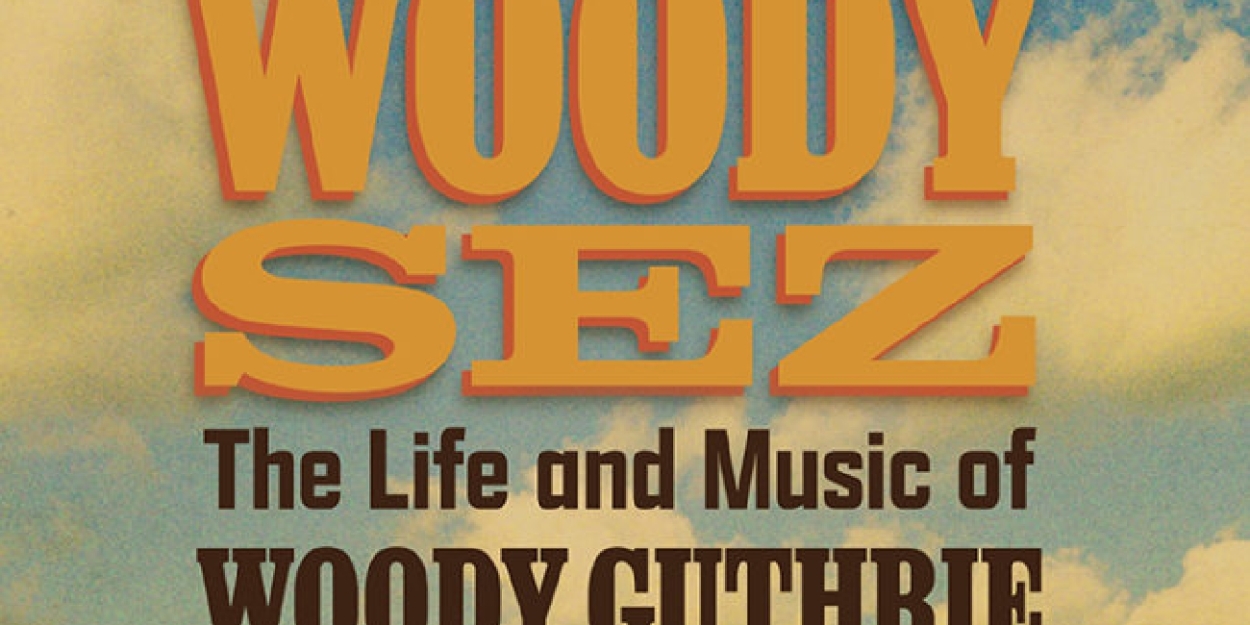 Review: WOODY SEZ at Geva Theatre
Now through February 19th.
With rare exceptions, there probably aren't many theatregoers of my generation (Millennial) or younger who have a passing familiarity with the life and legacy of Woody Guthrie beyond "This Land is Your Land." I certainly didn't before heading to Geva Theatre to catch a performance of "Woody Sez", the biographical story of Woody Guthrie written by David M. Lutken, Nick Corley, Darcie Deaville, Helen Jean Russell, and Andy Teirstein. But after leaving Geva that night, it was abundantly clear that this man's story is one everyone should know, because there likely never lived another American so of-the-people as Woody Guthrie.
From woodysez.com: "The Rock and Roll Hall of Fame calls Woody Guthrie (David M. Lutken) the original folk hero; a man who, in the thirties and forties, transformed the folk ballad into a vehicle for social protest and observation and in so doing, paved the way for Bob Dylan, Bruce Springsteen and a host of other folk and rock songwriters who have been moved by conscience to share experiences and voice opinions in a forthright manner. Fueled by a boundless curiosity about the world, the colorful life he led became as legendary as the songs he wrote. "Woody Sez" uses Woody's words, and over twenty-five of his songs, to transport the audience through the fascinating, beautiful, and sometimes tragic life of Woody Guthrie. Performed by a talented group of four versatile actor/musicians (Megan Loomis, Maggie Hollinbeck, David Finch, and David M. Lutken) who not only play 15 instruments ranging from guitar and fiddle to jaw harp and dulcimer, but they also bring to life the many people who are the fabric of Woody Guthrie's amazing story. Woody Guthrie gave voice to the beauty and struggles of the common man and 'Woody Sez' gives the same to the spirit of the man himself."
Jukebox musicals, or biographical musicals telling the story of an iconic performer's life through their famous hits, are without a doubt my least favorite form of the genre. Regardless of who the subject is-Donna Summer, Carol King, Michael Jackson, Cher, The Temptations, and endless other examples-they tend to be incredibly formulaic and forgo a meaningful examination of the performer's life in lieu of pumping the show full of as many of the hit singles as possible. They also tend to feature actors doing crude impersonations of the performer, which is endlessly distracting. "Woody Sez" is guilty of neither of these sins. It offers a gripping, sincere, and soulful exploration of Woody Guthrie's legacy and impact on American culture, and through Lutken's masterful performance, features an actor who captures the spirit and essence of Woody without seeking to impersonate and caricaturize. To the extent that you could call "Woody Sez" a jukebox musical, it is far-and-away the most heartfelt and authentic jukebox musical I've ever seen.
"Woody Sez" is a beautiful Americana experience, and celebrates the life of a folk music icon that we should all know more about. It's playing on Geva Theatre's Fielding Stage until February 19th, for tickets and more information click here.