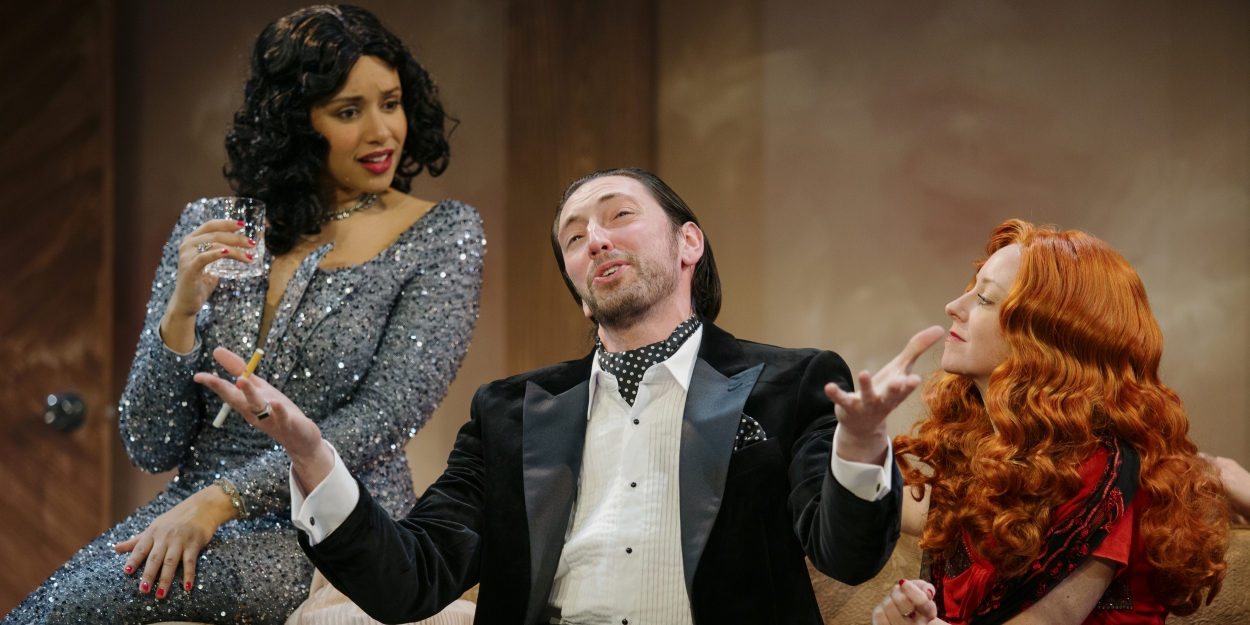 GODSPELL, A STREETCAR NAMED DESIRE & More Set for Redhouse 2023/2024 Mainstage Season
The season will also feature You're a Good Man, Charlie Brown and more!
Redhouse has announced their 2023/2024 Mainstage Season. This coming season will be a journey through the decades, entitled, Redhouse: Turn Back Time.
Their season opener is one of the great plays of the twentieth century, A Streetcar Named Desire, by Tennessee Williams. Written in the 1940's, this story centers around Blanche du Bois. Following the loss of her Mississippi home to creditors, she relocates to the New Orleans home of her younger sister and brother-in-law, Stella and Stanley. Undermined by romantic illusions and unable to cope with life's harsh realities, Blanche descends into madness.
They will then jump to the 60's for the well-known and lovable, You're a Good Man, Charlie Brown. Charlie Brown and the entire Peanuts gang explore life's great questions as they play baseball, struggle with homework, sing songs, swoon over their crushes, and celebrate the joy of friendship. A perfect addition to holiday activities for families, this classic musical will bring happiness to audiences of all ages.
In the Spring, Inherit The Wind, written in the 50's by Jerome Lawrence and Robert E. Lee, audiences will be brought back to the 1920's. Based on the real-life Snopes Trial from 1925, two great lawyers argue the case for and against a Tennessee science teacher accused of the crime of teaching evolution. Starring Fred Grandy and directed by Ted Lange, both reuniting from the hit TV show "The Love Boat", this courtroom drama comes to life in a relevant deliberation on the freedom of thought.
The hit Broadway musical, Godspell, will close out their Season in May. Written in the 70's by John Michael Tebelak, and with music and lyrics by Stephen Schwartz, Godspell is a modern imagining of the last days of Jesus. An eclectic blend of songs, ranging in style from pop to vaudeville, is employed as the story of Jesus' life dances across the stage. Often comedic and at times haunting, Godspell is a religious experience, a demonstration of joy, and a celebration of the family of man.
But wait... Redhouse is excited to offer a special exclusive show this year for subscribers who opt for a full five-show subscription. Written by William Goldman and based on the novel by Stephen King... Misery will make its way to the Redhouse stage in mid-April! Paul Sheldon, a famous romance novelist, is rescued from a car crash by his "number one fan," Annie Wilkes, and wakes up in her secluded home. He comes to realize that the care he is receiving is only the beginning of a nightmare of captivity. This psychological thriller from the mind of Stephen King will leave audiences on the edge of their seats.
Redhouse is offering three subscription packages for the 2023/2024 Season. The full five-show subscription will allow audiences to see all four of the Mainstage shows, as well as the subscriber exclusive, Misery. Four-show and three-show subscriptions are also available.
Season subscriptions are NOW AVAILABLE at theredhouse.org or by calling the Redhouse Box Office at (315) 362-2785
REDHOUSE 2023/2024 SEASON
A Streetcar Named Desire - October 26-29, 2023
You're a Good Man, Charlie Brown - December 8-17, 2023
Based on The Comic Strip Peanuts by Charles M. Schulz
Book, Music and Lyrics by Clark Gesner
Additional Dialogue by Michael Mayer
Additional Music and Lyrics by Andrew Lippa
Inherit The Wind - February 23-March 3, 2024
By Jerome Lawrence and Robert E. Lee
Godspell - May 10-19, 2024
Book by John Michael Tebelak
Music and Lyrics by Stephen Schwart
Misery - April 12-14, 2024
Based on the novel by Stephen King