GLIMMERGLASS FILM DAYS Tenth Season to Take Place in November
The event will also feature 16 guest filmmakers, two films with live musical accompaniment, art, parties, guided walks, and restaurant specials.
The tenth season of Glimmerglass Film Days will be held in multiple Cooperstown, NY locations November 10-14. The film festival offers 28 film screenings over five days, with feature-length films, shorts programs, two Bill Morrison retrospectives, 16 guest filmmakers, two films with live musical accompaniment, art, parties, guided walks, and restaurant specials. The theme for this year is "Connection."
"For our 2022 Film Days, we are all back together and in-person. We've put our emphasis on the simple and fundamental idea of 'connecting'-connections with each other and with nature, hoping to build positive relationships in the world around us," said Margaret "Peggy" Parsons, Film Days artistic director.
"We are delighted to have so many filmmakers and guests joining us for the tenth season of Film Days," says Ellen Pope, the executive director of Otsego 2000. "The opportunity to hear directly from filmmakers enriches the audiences' experience, as well as the chance to interact informally with them at parties, guided walks, art exhibits, and throughout the festival." Film Days is a program of Otsego 2000.
Filmmakers and guests include:
● Kevin Blackistone, producer, Imagining the Indian is a longtime national sports columnist now at The Washington Post, a panelist on ESPN's Around the Horn, and a contributor to National Public Radio.
● Jon Bowermaster is a writer, filmmaker, and adventurer. He is the director of WindShipped and more than 30 other documentaries. A six-time grantee of the National Geographic Expeditions Council, he is one of the Society's 'Ocean Heroes.'
● David Craig is a co-founder of the independent documentary film company Site Media Inc., and a producer on Still Max, and its other films.
● Chris Davis is an independent filmmaker and award-winning commercial director based in Columbus, Ohio. He is director of the work-in-progress Contendah.
● blair dorosh-walther, director and producer, is an award-winning documentary director, activist, and artist with a passion for inspiring action for social justice through media. A Guggenheim Fellow and social worker, they are a producer on After Sherman
● Emily Greenberg, film subject, Imagining the Indian, is a 2014 Cooperstown High School graduate. She currently lives on the Narragansett land in Providence, Rhode Island and works in higher education administration.
● Lisa Hurwitz is the director and producer of The Automat, her first feature film. Her next project, a narrative romantic comedy film set in Italy, is currently in development.
● Peter Hutchsion is an award-winning filmmaker, NY Times bestselling author, educator and activist. He is director and producer of Devil Put the Coal in the Ground.
● Aviva Kempner has been making critically acclaimed documentaries about under-known Jewish heroes for forty years, hoping to shatter ethnic stereotypes. She produced, wrote, and directed Rosenwald and The Spy Behind Home Plate, shown at Film Days in 2017 and 2019, respectively. She first presented her film Imagining the Indian as a work in progress at Film Days in 2020.
● Katherine Knight established Site Media Inc. with partner David Craig in 2006 with the goal of creating documentaries on Canadian art and artists. Her most recent film Still Max had its world premiere at Toronto's Hot Docs Festival
● Anne Via McCollough is the director of Full Circle, her first film. In 2016, she formed Taking Flight Productions, LLC with producer Ethan Ferkiss to make two films to illuminate and celebrate two long-term scientific projects - the Great Gull Island Project and the Hudson Bay Project.
● Bill Morrison's films typically source rare archival footage in which long-forgotten, and sometimes deteriorated, imagery is reframed as part of a collective mythology. His work has been recognized with the Alpert Award, Creative Capital, a Guggenheim fellowship, and has had a mid-career retrospective at MoMA. He has created two retrospectives of his work for Film Days' tenth season.
● Anne Rapp is director and producer of Horton Foote: The Road to Home. She is a writer and a script supervisor in the movie industry who worked on more than 60 feature films.
● Lucas Sabean is director, producer and editor of Devil Put the Coal in the Ground. His body of work includes extensive experiential, independent narrative, and documentary films, in addition to a multitude of corporate work.
● Krystal Singleton, a Navy Veteran, met and married the love of her life, former Boxing Lightweight Charles Dennis Singleton, while stationed in Beaufort, South Carolina. Krystal's passion for giving a voice to the underdog led to her fight to ensure that her Dementia stricken husband's legacy would not only be recognized and documented but, passed on to their son, Caleb, and generations to follow. She is featured in the film Contendah (work in progress).
● Jane Steuerwald is the executive director of the Thomas Edison Film Festival. She curates and presents film programs for colleges, universities, museums, cinemas, and arts venues across the country and abroad. Her films have screened at MoMA; the National Gallery of Art in Washington, DC; Anthology Film Archives; and festivals across the US.
Bill Morrison Retrospective and Live Music Events
"This year for our tenth anniversary, we have invited New York-based artist and avant-garde filmmaker Bill Morrison to present a selected retrospective to focus on the special appeal of film as an art form," says Parsons. Morrison's work has been a special focus of Film Days over the years. With his interest in fragile film stock and lost films, Morrison constructs his works from decomposing nitrate frames, with scripts that derive from extensive archival research. His work has been recognized with the Alpert Award, Creative Capital, a Guggenheim fellowship, and has had a mid-career retrospective at MoMA. He has compiled Baseball Films from the Dawson City Film Find specially for Film Days, and Duo Extempore (Evan Jagels, bass and Nicole Brancato, piano) will perform a live improvisational score for this assortment of early 20th century baseball clips, which includes footage from the 1917 Army vs. Navy Charity Game. Another film, the silent Shoes (Lois Weber, 1916, USA, 60 minutes) will include live accompaniment by Donald Sosin and Joanna Seaton, who have appeared at Lincoln Center and MoMA, at festivals in Telluride, San Francisco, Seattle, Houston, Bologna, Pordenone, Berlin, Bangkok, and Shanghai.
Venues and Related Events
Film Days films are screened at the National Baseball Hall of Fame, the Fenimore Art Museum, The Farmers' Museum, Templeton Hall, and the Village Hall. Pope noted that mask wearing during film screenings is strongly encouraged. People who are feeling ill are asked not to attend the films.
In 2022, in celebration of the 10th anniversary of Glimmerglass Film Days, the festival will be adding a more visible twist to its annual companion art exhibition to reach the wider community: Luminous Streets. This multi-artist installation of glowing light sculptures, interspersed with cutting-edge video art, will be featured in Cooperstown shop windows on Main and Pioneer Streets, leading visitors to the exhibition Luminosity at The Smithy. Working with Film Days and steering committee founding member, Sydney Waller, serving as organizer and curatorial consultant, noted light sculptor Daniel Buckingham (PrattMWPI, Utica NY) and artist Yeon Jin Kim (SUNY Binghamton), both participating artists and co-curators, will create a constellation of contemporary art to enliven the streets after dark, Nov 5-19. The professional artists creating the light sculptures are all part of the Quest for Light Collective organized by Daniel Buckingham.
Free guided walks complement Film Days, led by the Otsego County Conservation Association, the Delaware-Otsego Audubon Society, Otsego 2000 and Dr. Cindy Falk, the Otsego Land Trust, and the Susquehanna Chapter of the Adirondack Mountain Club.
The Cooperstown Chamber of Commerce is organizing Coop Eats, a 10 day restaurant week running in concert with Film Days, November 10-20. The Green Toad Bookstore has created the Film Days Reader with books that complement the films, and will sell books at screenings at the Fenimore Art Museum.
Tickets and Passes
The full schedule is available at glimmerglassfilmdays.org. Tickets to most films are $8 in advance, $10 at the door. Films and events with food and/or music are $15 to $45. There are two free films on Friday, November 11, Windshipped and Sisters: The Summer We Found Our Superpowers (Glimmerglass Kids' Film). A Glimmerglass Pass is $275 and provides access to all films as well as the Opening and Closing Parties, Sunday Brunch, and the Taste of Persia dinner. A Patron pass is $350 and includes a $75 tax deductible donation to support Film Days.
Film Days tickets and passes are on sale any time online at glimmerglassfilmdays.org, or in person at the Cooperstown Farmers' Market, 9 am to 2 pm on October 29 and November 5, or during weekdays at the Otsego 2000 office at 101 Main Street in Pioneer Alley in Cooperstown.
Virtual Film Days
On November 15, Glimmerglass Film Days will announce the films available to view during Virtual Film Days, November 18-20. Not all films presented in person will be available to stream.
Glimmerglass Film Days films
Thursday, November 10
● Opening Film: FIRE OF LOVE (Sara Dosa, 2022, USA, 84 minutes) In English and French with English subtitles
● SHOES (Lois Weber, 1916, USA, 60 minutes) featuring live accompaniment by Donald Sosin and Joanna Seaton
Friday, November 11
● AFTER SHERMAN (Jon-Sesrie Goff, 2022, USA, 88 minutes)
Post-screening discussion with producer blair dorosh-walther.
● WINDSHIPPED (Jon Bowermaster, 2022, USA, 40 minutes) Free film
Post-screening discussion with director Jon Bowermaster
● LIVING WATER (Pavel Borecký, 2022, Czech Republic/Jordan, 77 minutes)
● SISTERS: THE SUMMER WE FOUND OUR SUPERPOWERS Free Glimmerglass Kids Film
(Silje Salomonsen and Arild Østin Ommundsen, 2020, Norway, 78 minutes) In Norwegian with English subtitles
● RIVER (Jennifer Peedom, Joseph Nizeti, 2021, 75 minutes)
● DEVIL PUT THE COAL IN THE GROUND (Lucas Sabean, Peter Hutchison, 2022, USA, 80 minutes)
Post-screening discussion with filmmakers Lucas Sabean and Peter Hutchison.
● Bill Morrison: RETROSPECTIVE I
Live Accompaniment by Duo Extempore, Discussion with filmmaker Bill Morrison.
Saturday, November 12
● FULL CIRCLE (Anne Via McCollough, 2021, USA, 76 minutes) Post-screening discussion with filmmaker Anne Via McCollough.
● COME BACK ANYTIME (John Daschbach, 2021, Japan, 81 minutes) In Japanese with English subtitles
● IMAGINING THE INDIAN: THE FIGHT AGAINST NATIVE AMERICAN MASCOTING (Aviva Kempner, Ben West, 2022, USA, 90 minutes) Post-screening discussion with filmmaker Aviva Kempner and producer Kevin Blackistone.
● HELLO, BOOKSTORE (A.B. Zax, 2022, USA, 86 minutes)
● VEDETTE (Claudine Bories, Patrice Chagnard, 2021, France, 99 minutes) In French with English subtitles
● Horton Foote: THE ROAD TO HOME (Anne Rapp, 2020, USA, 75 minutes) Post-screening discussion with filmmaker Anne Rapp.
● HIT THE ROAD (Panah Panahi, 2021, Iran, 90 minutes) In Farsi with English subtitles
● SELECTIONS FROM THE THOMAS EDISON FILM FESTIVAL Presented by TEFF executive director Jane Steuerwald.
Sunday, November 13
● Brunch and Discussion CONTENDAH (Chris Davis, Work in Progress, USA) Discussion with Gretchen Sorin, director and distinguished professor, Cooperstown Graduate Program and filmmaker Chris Davis and film subject Krystal Singleton.
● WILD ROMANIA (Dan Dinu, Cosmin Dumitrache, 2021, Romania, 123 minutes) In Romanian with English subtitles
● STILL MAX (Katherine Knight, 2021, Canada, 75 minutes) Post-screening discussion with filmmaker Katherine Knight and producer David Craig.
● Bill Morrison RETROSPECTIVE II Bill Morrison presents a selection of his films from 2004 to 2021.
● FOREST FOR THE TREES (Rita Leistner, 2021, Canada, 91 minutes)
● ALCARRÀS (Carla Simón, 2022, Spain/Italy, 120 minutes) In Catalan and Spanish with English subtitles
● HIVE (Blerta Basholli, 2021, Kosovo, 84 minutes) In Albanian with English subtitles
Monday, November 14
● THE VELVET QUEEN (Marie Amiguier, Vincent Munier, 2021, France/Tibet, 93 minutes) In French, with English subtitles
● THE AUTOMAT (Lisa Hurwitz, 2021, USA, 79 minutes) Post-screening discussion with filmmaker Lisa Hurwitz.
● SHORTS+CAKE A program of eight short films and a complimentary slice of cake.
● Closing Film: THE TERRITORY (Alex Pritz, 2022, Brazil, 83 minutes) Portuguese and Tupi, with English subtitles
More Hot Stories For You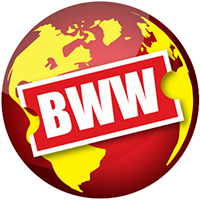 XANADU, THE WIZARD OF OZ and More Announced for Cortland Repertory Theatre's 2023 Summer Season

November 30, 2022

Cortland Repertory Theatre is announcing their 51st Anniversary summer season to be held at the Little York Pavilion in Preble, NY in 2023.
---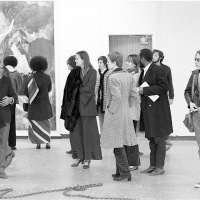 Staller's Zuccaire Gallery Presents Exhibition of Black Artists and Abstraction in the '60s and '70s

November 29, 2022

The Staller Center's Paul W. Zuccaire Gallery opened a new exhibition entitled Revisiting 5+1, developed in conjunction with the Museum of Fine Arts, Boston's current feature exhibition, Frank Bowling's Americas.
---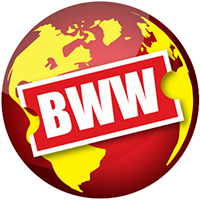 The New Deal Creative Arts Center Presents THE CHRISTMAS THAT WAS ALMOST CANCELLED

November 25, 2022

Get into the holiday spirit as New Deal presents the premiere of The Christmas That Was Almost Cancelled written by Louisa Vilardi!
---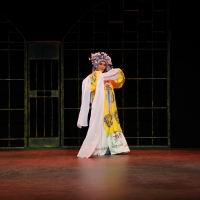 Photos: Inside Woodstock Playhouse's Production Of David Henry Hwang's M. BUTTERFLY

November 23, 2022

See photos of the historic Woodstock Playhouse's sumptuous production of David Henry Hwang's M. Butterfly, which dazzled from November 18-20 under direction of Randy Conti with choreography by Nina Zoie Lam, costumes by Diane Stein and lighting by Tony Michael Clayton.
---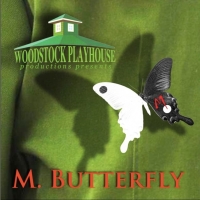 Woodstock Playhouse's Production Of David Henry Hwang's M. BUTTERFLY Completes Successful Run

November 23, 2022

The Woodstock Playhouse presented its full-scale production of David Henry Hwang's M. Butterfly with music by Lucia Hwong, for one weekend only at 7:30 p.m. Friday, November 18 and Saturday, November 19 with a Sunday, November 20 matinee at 2 p.m. at the Playhouse.
---