Click Here for More Articles on NEW YORK CITY
BWW Review: Kathleen Turner Harnesses Her Power in FINDING MY VOICE at Cafe Carlyle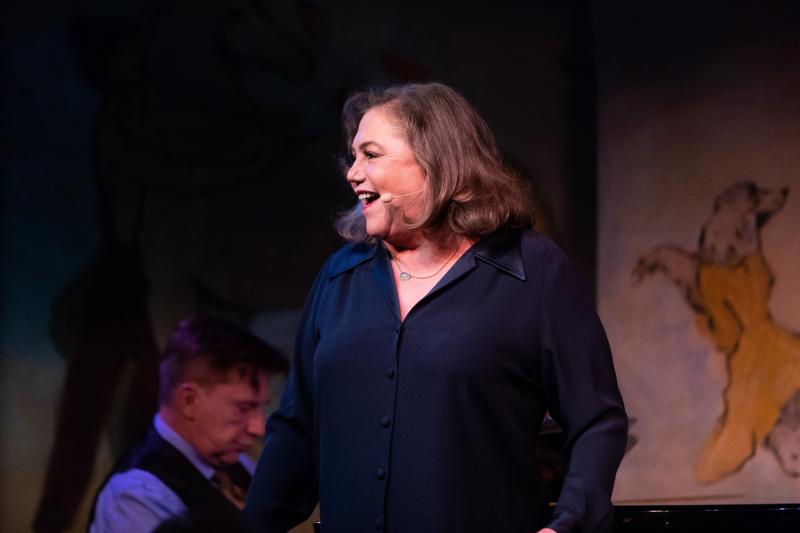 Kathleen Turner is many things, but bashful isn't one of them.
Drawing on the goodwill of her most iconic film roles, quotes from BODY HEAT to SERIAL MOM filled the air amid a dark stage, until Turner herself made her entrance to rapturous cheers.
After performing "Where Or When" (Richard Rodgers/Lorenz Hart), she began to address the crowd before cutting herself off and shrugging, "Yeah, yeah, F it. Let's do it," leading the band (musical director and arranger Mark Janas on piano, Sean Harkness on guitar and Ritt Henn on bass) immediately into a characteristically gravelly rendition of "Let's Fall in Love" (Harold Arlen/Ted Koehler). And if the first number was slightly wobbly, she set the tone with the second, immediately settling into a comfortable groove.
At the May 22 performance of FINDING MY VOICE at Café Carlyle, which runs through June 2, the star marveled at the incredible performers she'd seen in the historic venue, from Barbara Cook to Dixie Carter. Early on, Turner confronted any potential criticism of her own singing abilities, noting that because she wasn't a soprano in her early acting days, she said she acted---but didn't sing---until it became true.
In the end, Turner didn't sing the words so much as act them, making a choice with each and every line. With "Since I Fell for You" (Buddy Johnson), she dipped into the bluesy controlled chaos of her sound, ending verses with an exhale akin to the relief after that first sip of coffee in the morning.
Finding her voice again was clearly the inciting cause for the show, with Turner taking the audience back a few years to when she first decided she would sing onstage. That was when she agreed to do MOTHER COURAGE AND HER CHILDREN in Washington, D.C., calling singing in public the "bravest thing" she's ever done.
From there, Turner revealed---in keeping with cabaret tradition---Janas had insisted she start from the beginning, which in this case meant her childhood. Faux scowling at the musical director while acknowledging the form of cabaret, she cracked, "Let's see how long I follow those f-ing rules." In reality, she hewed fairly closely to them, with the show somewhat resembling a (musical) E! TRUE HOLLYWOOD STORY. It made for a slightly odd choice for a starting point, given the amount of ground she had already covered in terms of both songs and patter.
But that's only a minor quibble, and from there, the show really began to gel. After that prologue, Turner told tales from her extraordinary early days, traveling from Havana to Caracas to London in her youth, as her father was a member of the diplomatic corps, weaving her way through her acting career and her substantial charitable efforts all the way to the present.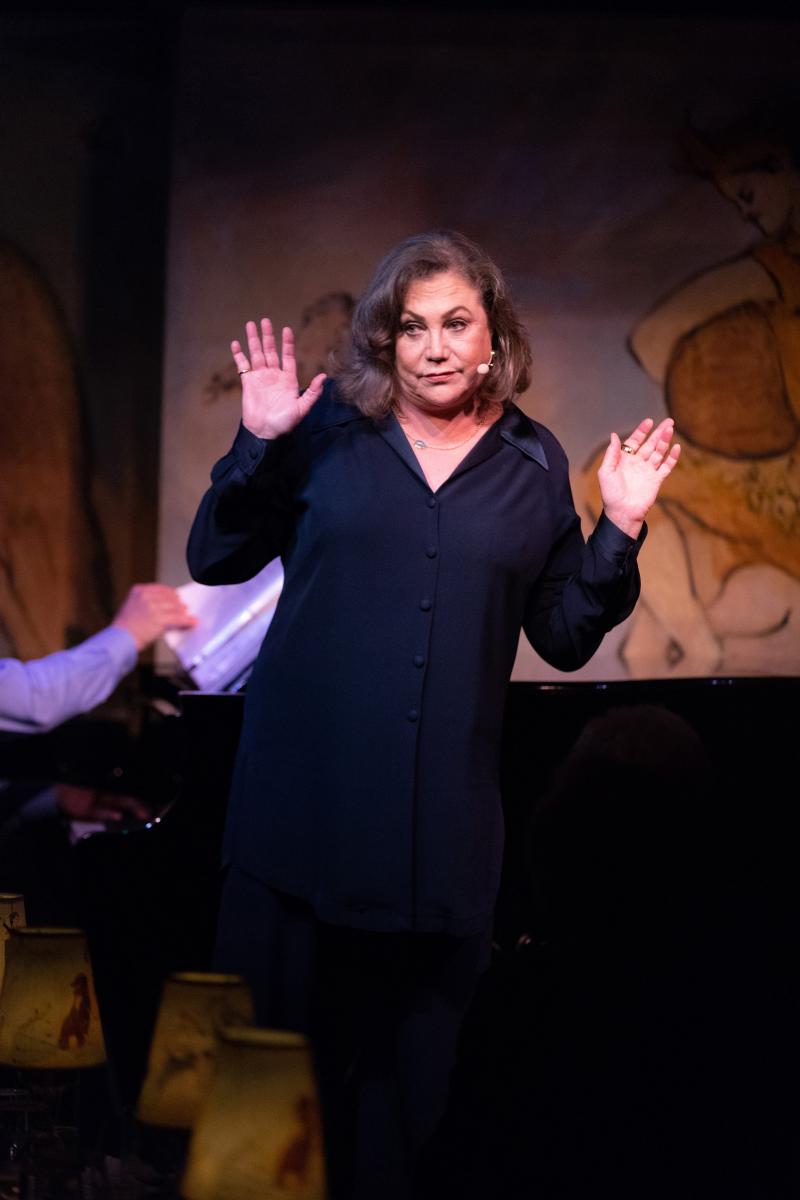 Her stories from Hollywood could've filled a show all on their own. Recalling an instance on PEGGY SUE GOT MARRIED when Francis Ford Coppola wanted to direct from his trailer, she blasts, "Fine, you go direct in your trailer, and I'll go act in mine." And you could've heard a pin drop when she opened up about doing THE GRADUATE in the West End in a theatre next to LADY IN THE VAN, resulting in Turner and Dame Maggie Smith sharing a weekly meal.
The rest of her life was no less interesting. Discussing her work with Planned Parenthood, she began to sing a folk ballad called "In This Town," written for her by Steve Schalchlin and James Freeman, about a clinic worker speaking to a new recruit.
Her rendition of "Live Alone and Like It" (Stephen Sondheim) was incredibly alive, tying into her emotional state after divorce. With no equivocations and, most of all, no guarantees, Turner gave herself a juicy "Rose's Turn" moment, chewing the scenery like nobody's business.
Over and over, the songs converged beautifully with her stories, whether it be "Any Place I Hang My Hat Is Home" (Arlen/Johnny Mercer) to signify her nomadic acting years or "Send In The Clowns" (Sondheim) when she thought rheumatoid arthritis might render her unable to get around without a wheelchair. Vocally, only "On the Street Where You Live" (Frederick Loewe/Alan Jay Lerner)---she sweetly recalled singing for her daughter many years ago---was a bit toothless when sung like a lullaby, failing to deliver on that towering feeling.
But time and time again, Turner proved as brash and funny off-screen as on, whether it was inadvertently insulting Baryshnikov's acting or discussing her masterclasses for college upperclassmen. ("I do not think freshmen and sophomores are ready for me yet.")
Above all else, Turner revealed herself to be someone who has constantly pushed herself: to be nude onstage in her late 40s in THE GRADUATE, refusing to accept disrespect (be it from a director or a script describing a character as "37 but still attractive"), or even singing in public in the first place. That and her considerable talents make it impossible not to root for her.
---
Kathleen Turner will perform FINDING MY VOICE at the Café Carlyle through June 2, Tuesdays through Saturdays at 8:45 PM. For tickets and information, visit www.rosewoodhotels.com.
Troy Frisby is an entertainment writer and digital news producer based in New York. Follow him on Twitter @TroyFrisby.