Click Here for More Articles on NEW YORK CITY
BWW Review: 54 Celebrates George Michael at Feinstein's/54 Below Hits a Sour Note of Too-Soon Tackiness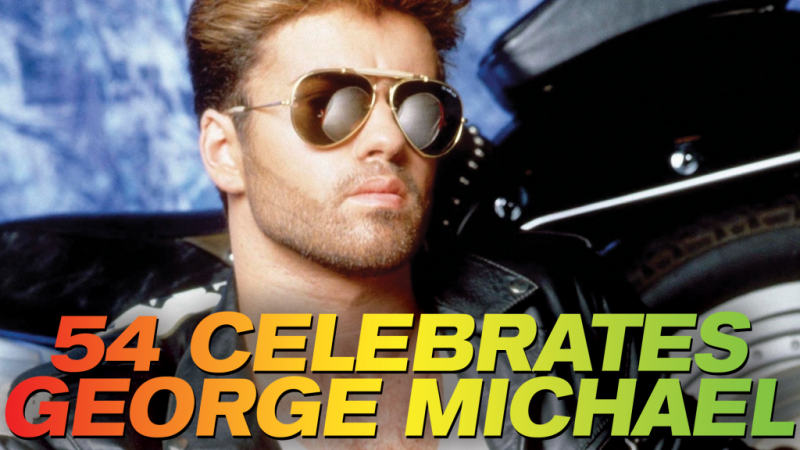 "Too soon" is a phrase you often hear in regards to a celebrity passing away. It usually refers to making some sort of joke or cruel remark about them, devoid of the inherent understanding that, in death, celebrities are deserving of unwavering respect, even if that respect eluded them in life.
But that "too soon" doesn't exclusively pertain to displays of disrespect or admonishment; it can also be said of acts derived from a place of good, but that are simply too recent after the deceased has left us to be mined for joy. Case in point: 54 Celebrates George Michael at Feinstein's/54 Below. The two back-to-back shows on March 1 took place just over two months after the icon suddenly passed away on Christmas Day. With the wound of his death still gaping and exposed, this well-intentioned tribute concert ultimately felt contrived and, frankly, tacky, both qualities which Michael himself could not have disembodied further.
That isn't to say the evening's performers weren't pleasant to listen to, nor were they unable to perform Michael's songbook serviceably; contrarily, there were many good vocal performances including a mashup of "Faith" and "Father Figure" by Michael Wartella, which kicked the evening off with a show of commitment that was heartening, a gospel-imbued take on "Jesus to a Child" performed with a soulful belt by Kimber Sprawl, and Christine Cornish Smith on the sultry "I Want Your Sex," wearing a fittingly provocative ensemble (with an emphasis on "fitting").
But each of these performances, appeasing from a standpoint of singing, had a palpable feeling of desperation. George Michael was considered by many as the personification of coolness, something of which these performers were omni-aware. But trying to be cool is the antithesis to succeeding at such, and therein lay the evening's biggest conundrum.
The issue was only exacerbated throughout the more pandering numbers. Again, though the selections could be enjoyed on a purely musical level (most of the evening's performers had at least a Broadway credit to their names, after all), you couldn't help but to grimace ever so slightly at the inherent lack of suaveness. Though infectious, Kristin Dausch was grating on the throw-away "Wake Me Up Before You Go Go" and, while vocally impressive, BrIan Wilson and Scott Coulter never did quite tap into the emotion within the saccharine "Don't Let the Sun Go Down on Me," famously written by Elton John and which glistens with John's unmistakable musical posturing.
The evening was, I will point out, emceed with craft by Coulter, who directed the concert as well, conjuring funny interludes and on-the-cuff banter to keep the space between songs moving smoothly. The band, too, was nothing but wonderful, made up of musical director Michael Holland (piano, keyboards), Matt Scharfglass (bass), Ted Stafford (guitar) and Donna Kelly (drums).
All this is to say the concert was not ill-equipped to produce a successful night of music and tribute. And still, it left a sour taste in its wake, compounded by the fact that performers wore sparkling ensembles and sunglasses and other of Michael's stapled emblems in what was meant to be an homage to the icon but instead fell squarely into the realm of imitation and schlock. Also, though not the fault of the concert's producers nor performers, but it was not in the show's favor that the evening's audience (at least for the first show, anyways) was far too quick to "woo" and "hoo" when it was unsolicited and inappropriate.
Above all else, though, it really was just too soon since the two-time Grammy Award winner left us for a tribute show like this to have been pitched. Factoring in the untimely manner of his death (he was only 53), it just seems as though we are still grieving the loss of this profound talent, and should not yet try to fill the void with karaoke-ized takes on the work which defined his life.
In the show's very description, in fact, is the all-too-true statement that, "It's hard to imagine music without [Michael's] voice." Doing so is undeniably heartbreaking but it is also the reality; let us accept the fact that the world is emptier without George Michael in it, before we get to filling the void he left behind.
---
Casey Mink is BroadwayWorld's Chief New York Cabaret Critic and is an entertainment journalist in New York City, focusing on the performing arts. Follow her on Twitter @Casey_Mink.