BWW Interview: Jill Paice Talks Upcoming Solo Show: DON'T QUIT YOUR DAYDREAM at Feinstein's 54 Below
B
roadway, West End, and National Tour Veteran Jill Paice is adding yet another accomplishment to her long list of credits as she performs her first solo show, Don't Quit Your Daydream at Feinstein's 54 Below on August 13th at 7:00 PM!
You may recognize Jill from her previous roles such as: the lovable schoolteacher Ms. Honey in Matilda, ingenue Niki Harris in Curtains, the American heiress Milo Davenport in An American in Paris, her most recent role Off-Broadway as Baby Jane in The New Group's Jerry Springer: The Opera, and many others throughout the years!
Amidst planning and prepping for her big night, she talks a bit about all things from how she got her start in theatre, to what to expect on August 13 in the interview below!
You have your solo show coming up on August 13th at 54 Below! That's incredibly exciting! Is there anything that you want the audience to know going into the night?
Thank you! Look, I'll be pleased as punch if there are folks sitting at the tables and who are ready to clap! If nothing else, you will enjoy an amazing meal while listening to Ryan Fielding Garret tickle the ivories. You know, maybe I should just sit in the audience and order the chicken and a glass of wine!
While this is your first solo show, you are no stranger to the 54 Below stage. Have you learned tips and tricks from your guest performances there that you will bring with you to your show?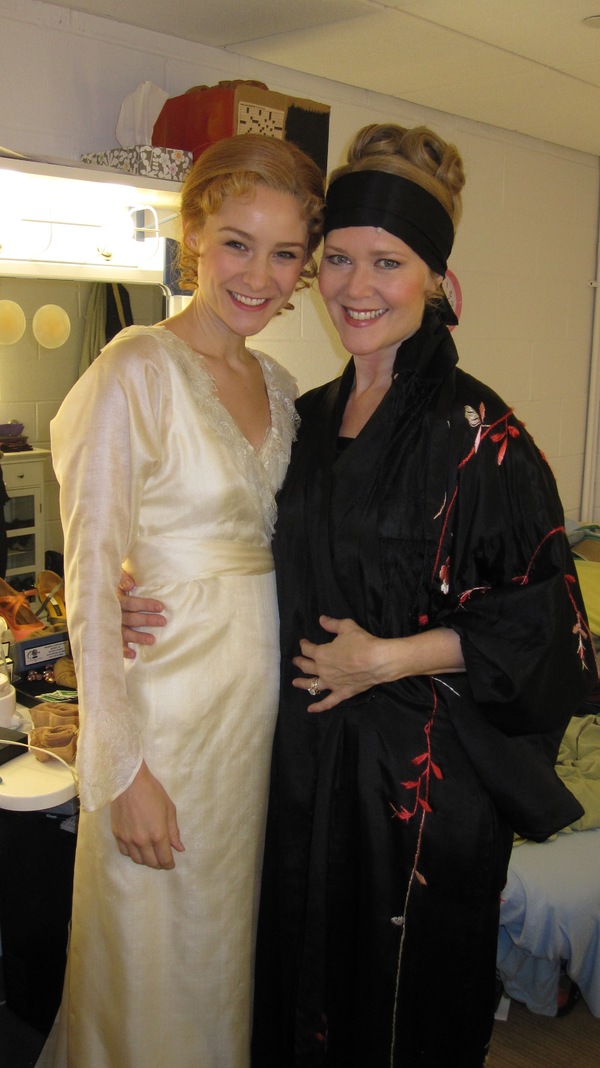 I think one of the things that gave me courage was that I've sung in the space many times over the years. It's a beautiful space. I love the energy and the staff there. I've always enjoyed singing at 54 Below as well as seeing shows there. Rebecca Lukor! Maria Friedman! I feel so lucky to have witnessed some incredible cabarets at 54 Below. It's intimate and the sound is the best. I love hearing other performer's life stories and I like seeing how they incorporate songs into their shows. It's definitely an art form and it takes a lot of thought.
I was first introduced to you in the stunning musical, An American in Paris as Milo Davenport. This was your most recent Broadway credit, but you have performed in many other Broadway, Off-Broadway, West End, Touring, and Regional works. Are there going to be any nods to any of your previous work in the show?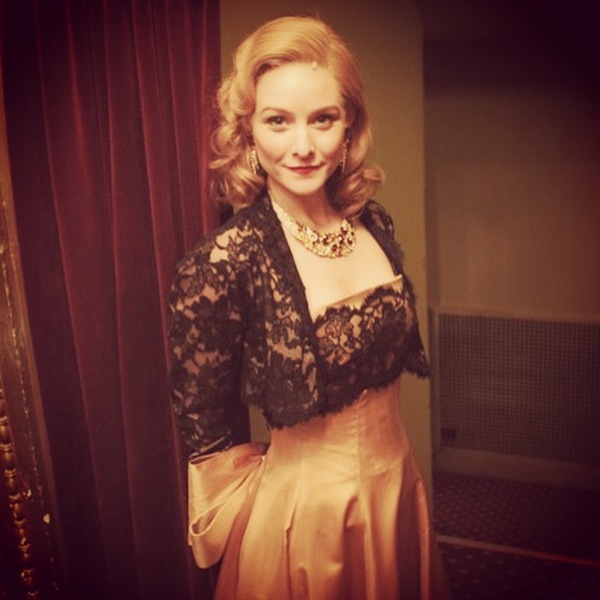 What a good question! There ARE going to be some nods! I've tried to gather an eclectic repertoire, pulling pieces from my Broadway career as well as pieces I worked on when I was in college. I've also pulled a couple of songs from readings that I've done over the years.
The goal is to bring together all of these different tunes from different writers and different eras and orchestrate them into sounding like a cohesive show-one that's easy on the ears and made up of mostly familiar material.
You are an Ohio Native like me, but I also know you moved around quite a bit when you were young. How did theatre find it's way onto your life path?
Because we moved around so much, I found it difficult to make friends. Adjusting to a move from Crete, Greece to Beavercreek, Ohio was particularly rough. My mom thought that perhaps being in a show at the high school (they were doing Oklahoma and were looking for some elementary school kids to be a part of the town) would be a good way to meet some new people. She was right but I had to be dragged to the audition, as I was so nervous. By some good fortune, I made the cut for the show and found a new family in each subsequent production.
You are a Baldwin Wallace alum! How has your training impacted your career thus far? Do you have a favorite moment from your time there?
I am so grateful for my education. My time at BW gave me the foundation on which I have built everything. I can't imagine where I would be had I not attended that school. The class sizes were very small so we got lots of personalized attention. Voice lessons every week for four years! That was such a luxury and something I wish I could afford now! I owe everything to Vicky Bussert and my voice teacher Cynthia O'Connell. I walked out of that school with my toolbox full!
We couldn't have this interview without some fun theatre nerd questions:
Do you have any dream roles?
I'd love to do Violet in Violet. Marian in Music Man. Anything by Maury Yeston. Anything based on a movie on Turner Classic.
Do you have a favorite onstage memory?
The curtain call after the first preview of An American in Paris at the Chatelet in Paris was super emotional. We'd had to cancel the dress rehearsal earlier in the day because of a technical problem. We were all so nervous about getting thru the show. Not only were we performing for 2,500 people, we were performing a show about Paris TO Parisians! We had no idea if it was going to translate. We were hyper-aware of the need, the importance, to present a realistic version of Paris after WWII. I get chills just thinking about it. The curtain came down as Lise and Jerry walked off in the moonlight. The orchestra finished playing their final note. Silence. And then the place erupted. The audience was on their feet and calling out to us. They raised and lowered the curtain five times-unheard of in America! Each time we bowed as a company we were all crying. We met in the Robbie Fairchild's dressing room, still in costume and wept on each other's shoulders.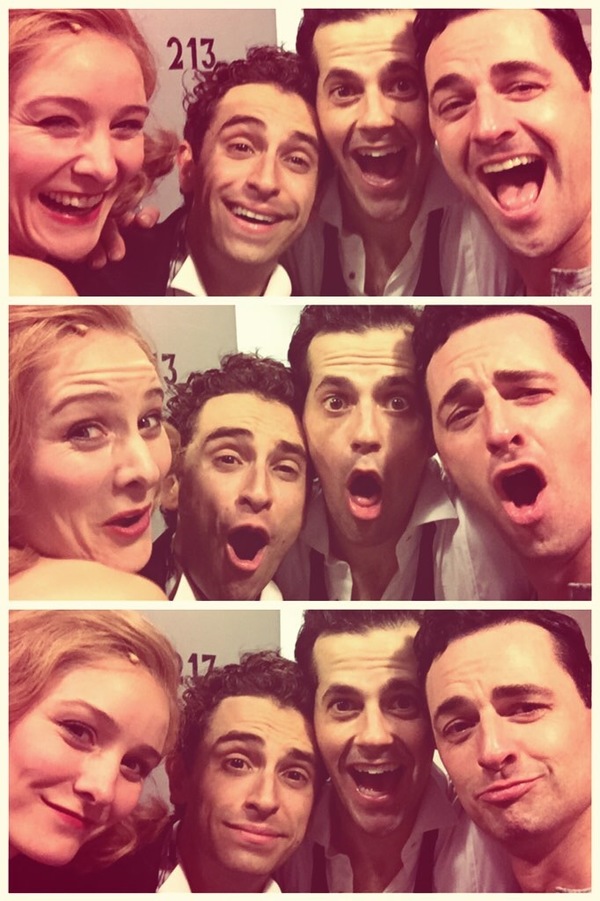 Did you have any artists that you looked up to growing up?
I was and am still being heavily influenced by old Hollywood. There's probably something from Vivien Leigh in every character I've played. I borrow from Katherine Hepburn all of the time. Rosalind Russell and Carole Lombard. All the actresses from that era are my heroes.
What was the first show you saw?
The first musical I ever saw was in London-Me and My Girl. I don't remember it! What I do remember is when Les Miserables came thru on tour. It was the most magical thing I had ever seen. Years later, when I was on the same tour myself, I would get chills every time we started "Do You Hear the People Sing." It was an honor and a joy to be a part of the history of that show. I still get tingly thinking about it now.
Do you have any advice for aspiring artists?
I think education is so important. It doesn't have to be college, but if you want to move to NYC and make a go of a career in show business, you 're going to want to know as much as possible about it. It's so competitive here and despite the rewards of booking a show, it can be very lonely and isolating sometimes. It will benefit you immensely if you can spend a couple of years fine-tuning your skill set, learning how to audition, learning who you are, and what roles best suit you. I also think it's important to have other interests. Be a well-rounded person. And always be kind.
And last but not least, what do you hope audiences take away from your solo show?
Don't quit your daydream. Live the creative life. Or at least try. And here are some pretty songs to go along with that narrative.
Isn't she the loveliest? Don't miss her shine in her Don't Quit Your Daydream Concert at 54 Below on August 13! In addition to Jill Paice, Don't Quit Your Daydream will also feature Broadway's Mara Davi, Sean Patrick Doyle, and Justin Keyes; with music direction by Ryan Fielding Garrett. For more information and tickets to the concert, check out https://54below.com/events/jill-paice/ or call (646) 476-3551.