Jackass star Bam Margera is taking his wild stunt ideas to a whole new level with Bam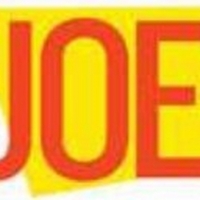 Alex Boniello, Loren Allred, Molly Pope and More are Heading to Joe's Pub This Winter & Spring
by BWW News Desk - January 13, 2020
This winter and spring, Joe's Pub a?" a program and venue of The Public Theater a?" is honoring new voices in musical theater through a variety of shows. From Broadway performers in concert to new musicals presented in the concert setting, there's something for every fan of musicals happening this s...
TBS to Air Season One of CBS Comedy MOM
by TV News Desk - August 19, 2014
Mom, the award-winning CBS comedy starring Anna Faris and Emmy(R) winner Allison Janney, is coming to TBS for a special four-week run designed to build excitement for the show's second season....
Debbie Reynolds to be Honored with 2014 SAG Life Achievement Award
by Movies News Desk - August 18, 2014
Debbie Reynolds – actor, singer, dancer, author, champion for the preservation of the artifacts of film history and for the understanding and treatment of mental illness – has been named the 51st recipient of SAG-AFTRA's highest honor:...
TBS Orders YOUR FAMILY OR MINE, Starring Kyle Howard, Kat Foster and More
by TV News Desk - May 07, 2014
TBS has given the greenlight to Your Family or Mine, a new domestic comedy with a twist starring Kyle Howard (Royal Pains, My Boys), Kat Foster ('Til Death, Royal Pains), Richard Dreyfuss (The Goodbye Girl, The American President) and JoBeth Williams (Poltergeist, Dexter). Based on an enormously pop...
Conan Headed to Comic Con in July 2015
by TV News Desk - April 07, 2014
TBS's late-night show CONAN will be heading to San Diego July 8-12, 2015 for a week of shows during Comic-Con(R) International. This marks the first time a late-night show has broadcast from San Diego during the wildly successful event. CONAN will broadcast a week of shows from the historic Spreckel...