VIDEO: Watch the Beginning of THE REAL HOUSEWIVES OF SALT LAKE CITY Season Three Premiere
The season premieres tonight, Wednesday, Sept. 28 at 9 p.m. ET/PT on Bravo.
Bravo has shared the dramatic first minutes of "The Real Housewives of Salt Lake City" season three, which premieres Wednesday, Sept. 28 at 9 p.m. ET/PT on Bravo.
Returning for season three are Housewives Lisa Barlow, Heather Gay, Meredith Marks, Whitney Rose and Jen Shah. Joining this season as friends are Danna Bui-Negrete, Angie Harrington and Angie Katsanevas.
"The Real Housewives of Salt Lake City" is produced by Shed Media (a division of Warner Bros. Unscripted Television). Lisa Shannon, Dan Peirson, Lori Gordon and Luke Neslage executive produce. Andy Cohen also serves as an executive producer.
Bravo is the premier lifestyle and entertainment brand that drives cultural conversation around its high-quality, interactive original content across all platforms. The network features a diverse slate of original programming, including Emmy Award-winning "Top Chef" and "Project Runway," fan-favorites "Vanderpump Rules," "Below Deck," "Southern Charm," and the highly popular "Million Dollar Listing" and "The Real Housewives" franchises.
Watch the clip here: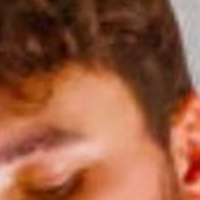 Joshua Vranas' 'Lost Time' Released to Streaming Services

December 5, 2022

Joshua's work has been featured by Lincoln Center's BROADWAY'S FUTURE SONGBOOK, Rattlestick Playwrights Theatre's VILLAGE VOICES, and the Cutting Room. He was a top 5 nominee for the Marvin Hamlisch International Music Awards in 2021 and has recently received the Horace W. Goldsmith Fellowship.
---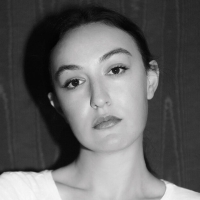 Zoe Sky Jordan Shares 'Just Fine' & 'Achievement of Youth'

December 5, 2022

The title track, 'Selfish', kicks in with echoey, haunting piano and synths trailing a diary style confession which reveals a main plotline of Zoe Sky Jordan's new album.  Penned during the pandemic, which saw Zoe and her husband move in with her parents for seven months, the album is reflective, introspective, investigative and dissective.
---
Sarantos Releases New Album & Surprise Holiday Single

December 5, 2022

Sarantos is a chart-topping musician, singer-songwriter and philanthropist, based in Chicago. With international iTunes and radio chart hits, in addition to over 350K Spotify streams, he continues to expand his musical portfolio by experimenting and creating innovative music that moves people. Listen to the new releases now!
---
ATI Releases Fresh New Song 'Mixed Signals'

December 5, 2022

Hailing from one of the great music capitals in the country, Metro Atlanta, singer-songwriter and producer, ATI, is a creative force. Her new single, "Mixed Signals", gives a respectful nod to the 90's R&B greats, while blending her unmistakable vocals and new wave R&B style.
---
Jesus Piece Release New Single 'An Offering To The Night'

December 5, 2022

"An Offering To The Night" is caustic and an exercise in tension-and-release riffage from the guitar team of David Updike and John DiStefano. Bassist Anthony Marinaro and drummer Luis Aponte (LU2K)'s groove-work is as off-kilter as it is distinct and bombastic. At the heart of it all, vocalist Aaron Heard brings the pain with force mental trauma.
---