The 2019 Las Vegas Film Festival Announces Dates and Sponsorship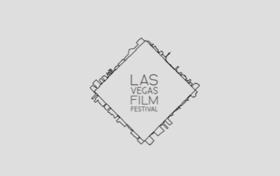 The 2019 Las Vegas Film Festival is scheduled to take place April 28 through May 5. Additionally, Zappos has signed on as a presenting sponsor of the eight-day Festival. While the majority of the Festival will take place in venues around Downtown Las Vegas, some events will be held at the Brenden Theatres and Palms Casino Resort, which has served as home to the Festival for the past two years.
"We are thrilled to be working with Zappos, and that we are able to move the majority of the Festival back to Downtown Las Vegas, while still hosting some events at Brenden Theatres and the Palms," said Las Vegas Film Festival President Milo Kostelecky. "Additionally, moving the Festival to earlier in the year will allow us to host more events in outdoor venues downtown, enabling us to enjoy the beautiful spring weather in Las Vegas."
"The Las Vegas Film Festival has become a FUNdamental part of the downtown community, emphasis on 'fun,' and at Zappos, we look forward to it every year," said Tyler Williams, Director of Brand Experience at Zappos. "As a longtime supporter of the Festival, we're passionate about its mission of promoting and encouraging local filmmakers to think outside the box, and we're all about pushing creative boundaries!"
Festival leadership will continue to include Mike Plante (Captain of Strategy), Milo Kostelecky (President), Robin Greenspun (CineVegas President) and West McDowell (Programming Director).
Submissions for the 2019 Festival are currently being accepted through March 15, 2019 at https://filmfreeway.com/festival/lvff.
The Las Vegas Film Festival is a community of filmmakers and film-lovers drawn to the unique, curious and cultivating environment that is Las Vegas. The LVFF pushes the boundaries of cinema, annually presenting work by passionate, rebellious, and wild storytellers to an audience of local and national filmmakers, film lovers, journalists, and film industry representatives. For more information, please email info@lvff.com, visit www.lvff.com and find the festival on Facebook.
Established in 1999, Zappos.com has quickly become the leading destination in online apparel and footwear sales by striving to provide shoppers with the best possible service and selection. Zappos currently showcases millions of products from over 1,000 clothing and shoe brands. Zappos is also proud to be rated ELITE by STELLAService and was named a J.D. Power 2011 Customer Service Champion, one of only 40 companies so named in the U.S. More information about the customer service philosophy, unique culture and job openings can be found atwww.zappos.com/about/press-kit. More information about Zappos Insights, and its business membership program can be found at zapposinsights.com. Zappos.com, Inc. is a subsidiary of Amazon.com, Inc.