Sins & Virtues: How Cameras Still Rolled In Lockdown Hollywood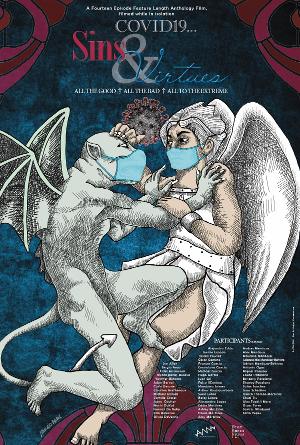 In early April of 2020 and in the midst of the Covid19 pandemic, 50+ filmmakers organized to produce a feature film only using their phones, text messages and teleconferencing. They were in 2 separate countries and 17 remote set locations.
The theme? The cardinal 7 sins and 7 virtues.
The rules? 1) To use only existing production equipment at hand: smart phone, tablets, computers or security cameras. No hi-end film cameras were allowed. 2) All 14 episodes were developed and filmed while in government-mandated isolation. 3) The episode must relate to the randomly assigned sin/virtue as the episode's central theme. 4) The story must use COVID-19 forced isolation only as background. 5) Filmmakers had the freedom to choose genre, story, style and runtime.
The result was Covid19... Sins & Virtues, 14 episodes feature length anthology film and brainchild of entertainment executive Alex Mendoza.
"I'm so impressed and inspired by the worldwide creative response. I'm honored and privileged to be part of this unit of visionary filmmakers that put their trust in my vision, refusing to stay down for the count, when the industry was thrown down to the mat. I hope that our fictional stories are a tiny reflection of the billions of real stories out there, that we, as storytellers, still need to seek and share" said Mendoza.
Covid19...Sins & Virtues is produced by Mendoza and True Form Films Founder, actress/producer Yeniffer Behrens (The Way Back, Dave) and co-founder & partner, actor/producer Mauricio Mendoza (Resurrection Blvd, Criminal Minds).
It took two days to get together 14 creative teams. No open call was ever issued. All episodes were written and developed in less than three weeks. All episodes were filmed simultaneously by 17 different crews. Some episodes had more than one set location working together, all self-contained and self-sufficient on assets and talent. All episodes have now finished principal photography or are now being edited. Most episodes had finished principal photography as of May 15, 2020. Episode runtimes vary from 3-12 minutes.
The Hollywood experiment faced a tight schedule of only two months (this believed then) due to having set the challenge to finishing principal photography while still in isolation. Not wanting COVID19 to take center stage, a unifying theme was required to showcase the effects of isolation and uncertainty on human beings. All the good and the bad, all the sins and virtues.
The team behind Covid19... Sins & Virtues is a cross section of genders, races, nationalities, origins, film professions and experiences, all sharing a goal. Seasoned directors, producers and on-camera stars, all agreed to test the usual production stages required to produce a film.
The Anthology resulted in an eclectic collection of psychological studies of human behavior under extreme circumstances, told with an equally eclectic collection of styles and approaches.
The Cooperative is open to alternative routes of exhibition an distribution. They are already mulling about a sequel anthology film, COVID19... Sins & Virtues: The Second Wave.
More Hot Stories For You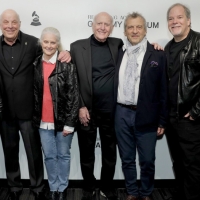 Award-Winning Composer Charles Fox Celebrated in New Documentary KILLING ME SOFTLY WITH HIS SONGS

December 6, 2022

The Songwriters Hall of Fame recently presented at the GRAMMY Museum an intimate panel event and special screening of the uplifting musical documentary 'Killing Me Softly With His Songs,' which chronicles the life and work of composer Charles Fox.
---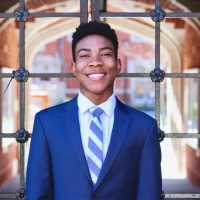 Video: Yale In Hollywood Fest Announces 2022 Awards

December 5, 2022

Watch the Yale in Hollywood Fest, the virtual global festival in its third edition, which announced its awards and held its livestream ceremony on December 3.
---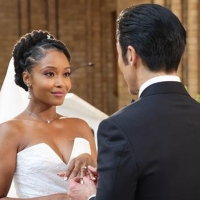 Photos: First Look at Ethan & April's Wedding on CHICAGO MED

December 5, 2022

Love is in the air on "Chicago Med," when Dr. Ethan Choi and nurse practitioner April Sexton take a walk down the aisle and exchange vows in a memorable midseason finale. With familiar faces on hand to witness the nuptials, the newlyweds set their sights on the future ahead. Check out the new photos now!
---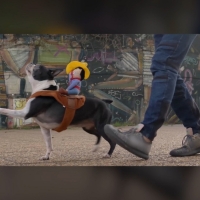 Crafty Cats, Muddy Mutts, and Crazy Corgis are Up Next on WORLD'S FUNNIEST ANIMALS

December 4, 2022

WORLD'S FUNNIEST ANIMALS, hosted by Elizabeth Stanton, will present Week Seven of Season Three on The CW Saturday, December 10, 2022 with two 30-minute episodes airing back to back at 9/8C.
---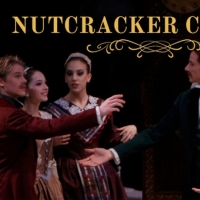 This Holiday Season, Stage Access Is 'Nutcracker Central,' With 10 Variations of Tchaikovsky's Magical Masterpiece

November 30, 2022

Few musical works or theatrical productions are as inextricably tied with the holidays as The Nutcracker, and to make this holiday season extra special, Stage Access – the streaming service dedicated to classical music, ballet, opera and the performing arts – is offering a dazzling array of 10 different variations on this wintertime spectacular.
---