Premier League Pundits Exchange: Lee Dixon & Graeme Le Saux Cross The Pond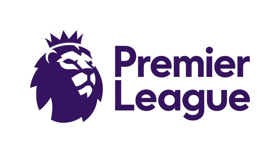 In its first-ever Premier League "pundits exchange," this weekend, April 14-16, NBC Sports Group will flip the script, sending Premier League studio analysts Robbie Earle, Kyle Martino, and Robbie Mustoe across the pond to the U.K. for live match coverage, while welcoming Lee Dixon and Graeme Le Saux to its International Broadcast Center in Stamford, Conn., for live studio coverage.
Premier League Live and Goal Zone host Rebecca Lowe will be joined by Dixon and Le Saux for the "analyst swap," while Premier League play-by-play commentators Arlo White and Derek Rae will be joined by Earle, Martino, or Mustoe to call next weekend's matches and contribute analysis from select pitchside desks.
"Very excited to make my first trip to NBC HQ and to finally put faces to all the names and voices of the U.S. team that work so hard to deliver our weekly output," said Le Saux. "It's been a fantastic four and a half years building something we are all very proud of, and having the opportunity to 'studio sit' for the weekend is something I'm looking forward to. Lee and I will get to try out Kyle's hair product, go through the two Robbies' tie rack, and taste Becks' baking, what's not to look forward to?"
"Wow, the time has finally arrived," said Dixon. "The chance to sit in Mustoe's chair. A chance to wear his suits, to use his famous pencil with an eraser on the end. What joy! Meet the team. Taste the chocolate-less chocolate cake. Wake up for rehearsal half an hour before I've even gone to bed. I can't wait!"
Coverage begins this Saturday, April 14, at 6:30 a.m. ET with PREMIER LEAGUE LIVE on NBCSN. Rae and Martino will call Liverpool v. Bournemouth at 12:30 p.m. ET on NBC. Then, at 2:45 p.m. ET on NBCSN, White and Mustoe will handle the call for Tottenham v. Manchester City, with Earle pitchside. On Sunday, April 15, PREMIER LEAGUE LIVE studio coverage begins at 7:30 a.m. ET on NBCSN, and White will be joined by Earle to call Manchester United v. West Bromwich Albion at 11 a.m. ET on NBCSN, with Martino and Mustoe pitchside.
Live Premier League coverage on Monday, April 16, begins at 2 p.m. ET with PREMIER LEAGUE LIVE on NBCSN, followed by White and Martino on the call for West Ham United v. Stoke City at 3 p.m. ET on NBCSN.
SATURDAY KICKS OFF SIX STRAIGHT DAYS OF PREMIER LEAGUE ACTION
This Saturday kicks of six straight days of Premier League action, with 14 matches through Thursday, April 19. League-leaders Manchester City come off a 3-2 loss to rivals Manchester United in a thrilling Manchester Derby, but can still clinch the 2017-18 Premier League title with a win over Tottenham on Saturday (2:45 p.m. ET on NBCSN and Universo), coupled with a Manchester United loss to West Bromwich Albion on Sunday (11 a.m. ET on NBCSN and Telemundo).
NBC Sports Group's weekday Premier League match schedule kicks off Monday at 3 p.m. ET with West Ham United v. Stoke City on NBCSN, and continues with Brighton & Hove Albion v. Tottenham on Tuesday, April 17, at 2:45 p.m. on NBCSN, Bournemouth v. Manchester United Wednesday, April 18, at 2:45 p.m. ET on NBCSN, and Burnley v. Chelsea on Thursday, April 19, at 2:45 p.m. ET on NBCSN. Coverage Monday through Thursday begins each day at 2 p.m. ET with PREMIER LEAGUE LIVE on NBCSN, and will be followed by Goal Zone at 5 p.m. ET on NBCSN.
NBC Sports Gold presents three exclusive matches this week: Burnley v. Leicester City and Huddersfield v. Watford Saturday at 10 a.m. ET, as well as Leicester City v. Southampton Thursday at 2:45 p.m. ET.
Monday and Tuesday at 5:30 p.m. ET, NBCSN presents a new episode of THE MEN IN BLAZERS SHOWhosted by popular soccer personalities Michael Davies and Roger Bennett. On Monday's episode, Rog and Davo revisit the best Premier League hat tricks, while Tuesday's live episode will feature actor, producer and director James Purefoy as a guest.
This season, NBC Sports Gold - NBC Sports Digital's direct-to-consumer live streaming product - introduced "Premier League Pass," which features 130 exclusive Premier League matches live and on-demand, an extensive suite of daily and weekly news shows, plus classic archive programming never available before in the U.S.
Fans can purchase the remainder of the 2017-18 season of "Premier League Pass" at a reduced price of $19.99 on NBCSportsGold.com. "Premier League Pass" will feature more than 1,000 hours of additional Premier League programs and news shows throughout the season.
NBC Sports Gold is available on Apple iOS, Android, Apple TV, Roku, Amazon Fire TV, Chromecast and online at NBCSportsGold.com. NBC Sports Gold is powered by Playmaker Media, NBC Sports Digital's technology service which provides end-to-end support for companies in need of best-in-class live streaming and VOD solutions.
Premier League matches on NBC and NBCSN will be streamed on NBCSports.com and the NBC Sports app - NBC Sports Group's live streaming product for desktops, mobile devices, tablets, and connected TVs. Coverage will be streamed via "TV Everywhere," giving consumers additional value for their subscription service, and making high quality content available to MVPD customers both in and out of the home and on multiple platforms. The NBC Sports app is powered by Playmaker Media and available on the iTunes App Store, Google Play, Roku Channel Store, Apple TV and Amazon Fire.
Following is the match schedule for this week's Premier League coverage (all times ET, schedule subject to change):
| | | | |
| --- | --- | --- | --- |
| Date | Time (ET) | Match | Network |
| Sat., April 14 | 6:30 a.m. | Premier League Live | NBCSN |
| Sat., April 14 | 7:30 a.m. | Southampton v. Chelsea | NBCSN |
| Sat., April 14 | 10 a.m. | Crystal Palace v. Brighton & Hove Albion | NBCSN |
| Sat., April 14 | 10 a.m. | Swansea City v. Everton | CNBC |
| Sat., April 14 | 10 a.m. | Burnley v. Leicester City | NBC Sports Gold |
| Sat., April 14 | 10 a.m. | Huddersfield v. Watford | NBC Sports Gold |
| Sat., April 14 | 12:30 p.m. | Liverpool v. Bournemouth | NBC, Universo |
| Sat., April 14 | 2:45 p.m. | Tottenham v. Manchester City | NBCSN, Universo |
| Sat., April 14 | 4:45 p.m. | Goal Zone | NBCSN |
| Sun., April 15 | 6 a.m. | Match of the Day | NBCSN |
| Sun., April 15 | 7:30 a.m. | Premier League Live | NBCSN |
| Sun., April 15 | 8:30 a.m. | Newcastle v. Arsenal | NBCSN, Universo |
| Sun., April 15 | 11 a.m. | Manchester United v. West Bromwich Albion | NBCSN, Telemundo |
| Sun., April 15 | 1 p.m. | Goal Zone | NBCSN |
| Mon., April 16 | 2 p.m. | Premier League Live | NBCSN |
| Mon., April 16 | 3 p.m. | West Ham United v. Stoke City | NBCSN |
| Mon., April 16 | 5 p.m. | Goal Zone | NBCSN |
| Mon., April 16 | 5:30 p.m. | THE MEN IN BLAZERS SHOW | NBCSN |
| Tues., April 17 | 2 p.m. | Premier League Live | NBCSN |
| Tues., April 17 | 2:45 p.m. | Brighton & Hove Albion v. Tottenham | NBCSN |
| Tues., April 17 | 5 p.m. | Goal Zone | NBCSN |
| Tues., April 17 | 5:30 p.m. | THE MEN IN BLAZERS SHOW | NBCSN |
| Wed., April 18 | 2 p.m. | Premier League Live | NBCSN |
| Wed., April 18 | 2:45 p.m. | Bournemouth v. Manchester United | NBCSN, Universo |
| Wed., April 18 | 5 p.m. | Goal Zone | NBCSN |
| Thurs., April 19 | 2 p.m. | Premier League Live | NBCSN |
| Thurs., April 19 | 2:45 p.m. | Burnley v. Chelsea | NBCSN, Universo |
| Thurs., April 19 | 2:45 p.m. | Leicester City v. Southampton | NBC Sports Gold |
| Thurs., April 19 | 5 p.m. | Goal Zone | NBCSN |