Peacock Announces Halloween Horror Lineup
Starting October 1st, Peacock will be the ultimate destination for Halloween Horror.
Starting October 1st, Peacock will be the ultimate destination for Halloween Horror with dozens of curated collections and a long list of titles to explore.
From iconic classics like PSYCHO to campy throwbacks like TREMORS and wizardly fun with the HARRY POTTER films, Peacock is celebrating this season with something spooky for everyone to stream.
Additionally, Michael Meyers is back with Universal Pictures, Miramax and Blumhouse's HALLOWEEN ENDS. The film will be in theaters and available to stream on Peacock on October 14th.
All eight  HARRY POTTER movies will stream exclusively on Peacock throughout the month of October.
All four films from the beloved TWILIGHT franchise.
Universal Pictures, Miramax and Blumhouse's HALLOWEEN ENDS will premiere on Peacock day-and-date with theatres on October 14.
New horror films including SEPARATION from director William Brent and Blumhouse's psychological horror film YOU SHOULD HAVE LEFT.
Horror fan-favorite franchises including FRIDAY THE 13TH, CHUCKY, SAW, GREMLINS, PREDATOR, PHANTASM, NIGHTMARE ON ELM STREET and cult classics from the ELVIRA MOVIE MACABRE library .
Family-friendly thrills like LEMONY SNICKET'S A SERIES OF UNFORTUNATE EVENTS, the  MONSTER HIGH  film series and  LIL' MONSTERS. 
Classic monster movies DRACULA, FRANKENSTEIN, THE INVISIBLE MAN and more from Universal's esteemed horror collection . 
Series thrillers THE FALL, THE PURGE, horror mini-series FIRESTARTER: REKINDLED and unscripted hits like  COLD CASE FILES and  FIRST 48; 
Plus, Halloween-themed episodes of favorite series, ranging from sitcoms like THE OFFICE, BROOKLYN 99,  PARKS AND RECREATION, SUPERSTORE and 30 ROCK  to silly gags  on  SATURDAY NIGHT LIVE to dramas like  LAW & ORDER that go to serious places with their Halloween storylines.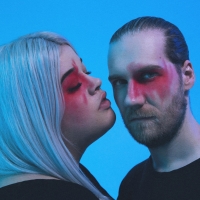 Poppymoon Releases New EP 'I'

November 25, 2022

I is the story of the German pop duo's origins, their beginnings as Poppymoon, and how their paths intertwined. The duo wanted to create a record that represented their authentic selves. The characters may differ, the moods may vary, but ultimately, it's all one coin. As for Poppymoon's songs, the same applies. 
---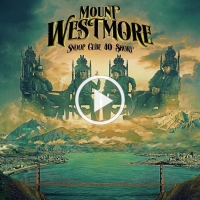 West Coast Supergroup Mount Westmore Release 'Free Game'

November 25, 2022

The West Coast's very own supergroup, Mount Westmore, drops a second single and visual for "Free Game" via the label Mount Westmore with MNRK Music Group. The uber rap group, made up of Hip Hop's West Coast royalty, Snoop Dogg, Ice Cube, E-40, and Too $hort, will release their new 16-track album titled Snoop Cube 40 $hort soon.
---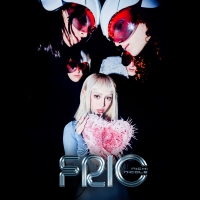 Nicki Nicole Releases New Single 'Frío'

November 25, 2022

The Latin GRAMMYs® nominee attended the awards in which her Christina Aguilera collaboration 'Pa Mi Muchachas' was 4x nominated. Nicki is currently in the midst of her first Mexico headline tour. It follows her recent North America festival performances at Coachella, This Ain't No Picnic and Baja Beach.
---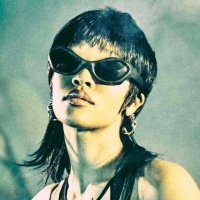 Tamera Shares New Single 'Insensitive'

November 25, 2022

Tamera returns to the limelight with her latest single "Insensitive". Following the release of her recent sizzling summertime remix of her debut EP single "Wickedest" featuring new vocals from Haile, on "Insensitive" Tamera continues to lean into her West African heritage, harnessing the seductive sounds of her inner goddess.
---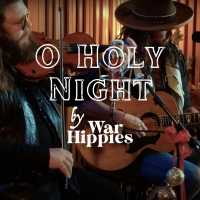 War Hippies Release Christmas Cover of 'O Holy Night'

November 25, 2022

War Hippies release long awaited and fan favorite holiday cover of 'O Holy Night.' This was the first song band members Scooter Brown and Donnie Reis ever recorded together when they first formed their act in late 2021. This single quickly became the crowd's favorite song in concert, with frequent requests to release the song since the beginning.
---