Peacock Announces Halloween Horror Lineup
Starting October 1st, Peacock will be the ultimate destination for Halloween Horror.
Starting October 1st, Peacock will be the ultimate destination for Halloween Horror with dozens of curated collections and a long list of titles to explore.
From iconic classics like PSYCHO to campy throwbacks like TREMORS and wizardly fun with the HARRY POTTER films, Peacock is celebrating this season with something spooky for everyone to stream.
Additionally, Michael Meyers is back with Universal Pictures, Miramax and Blumhouse's HALLOWEEN ENDS. The film will be in theaters and available to stream on Peacock on October 14th.
All eight  HARRY POTTER movies will stream exclusively on Peacock throughout the month of October.
All four films from the beloved TWILIGHT franchise.
Universal Pictures, Miramax and Blumhouse's HALLOWEEN ENDS will premiere on Peacock day-and-date with theatres on October 14.
New horror films including SEPARATION from director William Brent and Blumhouse's psychological horror film YOU SHOULD HAVE LEFT.
Horror fan-favorite franchises including FRIDAY THE 13TH, CHUCKY, SAW, GREMLINS, PREDATOR, PHANTASM, NIGHTMARE ON ELM STREET and cult classics from the ELVIRA MOVIE MACABRE library .
Family-friendly thrills like LEMONY SNICKET'S A SERIES OF UNFORTUNATE EVENTS, the  MONSTER HIGH  film series and  LIL' MONSTERS. 
Classic monster movies DRACULA, FRANKENSTEIN, THE INVISIBLE MAN and more from Universal's esteemed horror collection . 
Series thrillers THE FALL, THE PURGE, horror mini-series FIRESTARTER: REKINDLED and unscripted hits like  COLD CASE FILES and  FIRST 48; 
Plus, Halloween-themed episodes of favorite series, ranging from sitcoms like THE OFFICE, BROOKLYN 99,  PARKS AND RECREATION, SUPERSTORE and 30 ROCK  to silly gags  on  SATURDAY NIGHT LIVE to dramas like  LAW & ORDER that go to serious places with their Halloween storylines.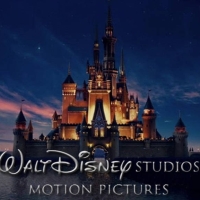 Indian Princess Musical Movie In the Works at Disney

December 1, 2022

Bend It Like Beckham filmmaker Gurinder Chadha and Paul Mayeda Berges are currently developing a new Disney musical film inspired by a dynamic princess from Indian history. Disney has commissioned original musical film, which will also be directed and produced by Chadha.
---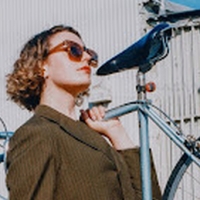 Charlotte Spiral Release New EP 'All This Time, Asleep'

December 1, 2022

Produced by Mercury Prize nominated artist and celebrated producer Dave Okumu (Jessie Ware, Nilufer Yanya, Lianne La Havas, Joan As Police  Woman), the EP provides the follow up to last year's New Light EP which was produced with Dan Carey  (Fontaines DC, Wet Leg, Kae Tempest, Bat For Lashes).
---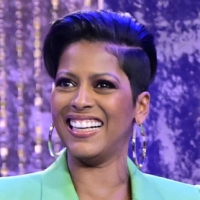 TAMRON HALL Hits Its Most-Watched Week Since January With Over 1 Million Viewers on All 5 Days of the Week

December 1, 2022

Thursday's broadcast of "Tamron Hall" (on 11/17/22) tied the show's highest-rated telecast on any day so far this season in Households (0.8 rating) and stood as the show's 2nd most-watched telecast (1.135 million) of the season. Thursday's episode featured GRAMMY® Award winner Macy Gray and Slutty Vegan founder Pinkey Cole.
---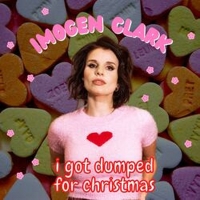 Imogen Clark Releases Holiday Single 'I Got Dumped For Christmas'

December 1, 2022

Barrelling into the year by collaborating with Mo'Ju, Ali Barter, I Know Leopard and more on her 2nd Annual Holiday Hootenanny show in Melbourne, she followed up by assembling a supergroup featuring Adam Newling and members of Middle Kids and Superorganism on her standalone single 'Enemy' (co-written with Alex Lahey)
---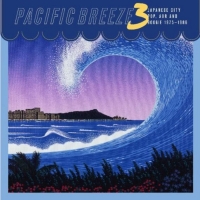 Light in the Attic to Release 'Pacific Breeze 3: Japanese City Pop, AOR & Boogie 1975-1987'

December 1, 2022

Celebrated archival reissue label Light in the Attic (LITA) announces the latest chapter in its acclaimed Japanese City Pop series, Pacific Breeze, which delivers a mesmerizing blend of AOR, R&B, jazz fusion, funk, boogie, and disco from the country's flourishing bubble era of the '70s and '80s.
---