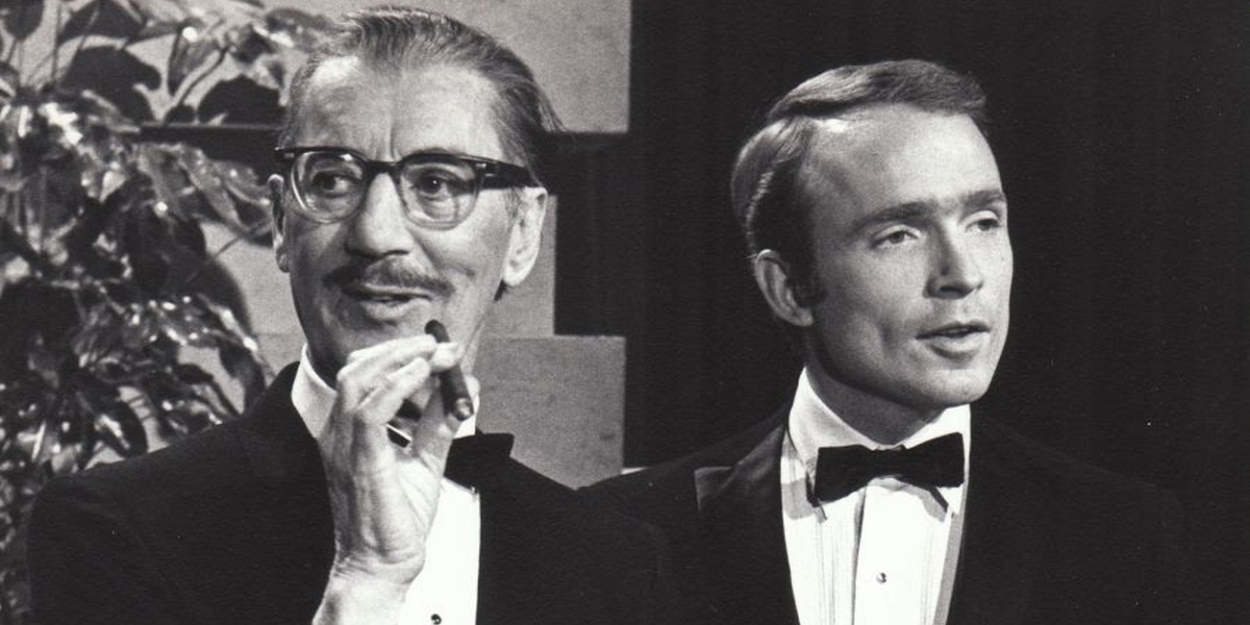 PBS to Premiere AMERICAN MASTERS: GROUCHO & CAVETT
American Masters: Groucho & Cavett premieres nationwide Tuesday, December 27 at 8 p.m. ET on PBS.
American Masters: Groucho & Cavett premieres nationwide Tuesday, December 27 at 8 p.m. ET on PBS (check local listings), pbs.org/americanmasters and the PBS Video App.
American Masters: Groucho & Cavett explores the enduring friendship between Emmy Award-winning television personality Dick Cavett and iconic comedian Groucho Marx. Cavett, a writer for Jack Parr on The Tonight Show, met Marx at the funeral of playwright George S. Kaufman in 1961.
Discover the enduring friendship between television personality Dick Cavett and his mentor iconic comedian Groucho Marx. Their relationship is chronicled through interviews with Cavett, archival footage and interviews with George Burns and others.
When Cavett made the transition from writer to comedian in 1965, he was encouraged and mentored by Marx. In 1968, Cavett became the host of his own talk show and Marx became a frequent guest capturing what Cavett calls, "the last of Groucho's greatness." American Masters: Groucho & Cavett chronicles the pair's relationship through new interviews with Cavett, footage from Marx's visits to The Dick Cavett Show and other rare recordings.
Dick Cavett, a three-time Emmy Award-winning television host and author, started his writing career with The Tonight Show in 1961. Cavett's writing for the show impressed hosts Jack Paar and Johnny Carson, in addition to interim host Groucho Marx. Cavett began writing material for himself and became a stand-up comedian in 1965. He landed his own morning talk show - The Dick Cavett Show - in 1968, which moved to late night in 1969.
As a late-night program, his show was recognized as a smarter, more controversial alternative to The Tonight Show. After his show was cancelled by ABC in 1974, Cavett hosted an interview series for PBS from 1977 to 1982. On his later programs on CBS, USA and CNBC, Cavett continued to engage his guests in various topics ranging from the political to the personal until 1996.
He has also had an active career as an actor, appearing on Broadway in shows such as Into the Woods and The Rocky Horror Show. Cavett's film appearances include Beetlejuice, Annie Hall and Forrest Gump. On television Cavett has appeared on The Simpsons, Cheers, The Odd Couple, Saturday Night Live and numerous other shows.
Groucho Marx, a writer, comedian and film actor best known as the wisecracking leader of the Marx Brothers, made 13 iconic films with his brothers between 1929 and 1950. Groucho first went on stage in 1905 as a singer and eventually the Four Marx Brothers - Groucho, Harpo, Chico and Gummo - became the biggest act in vaudeville. With Zeppo replacing Gummo they moved to Broadway for three hit shows before beginning their movie career.
Their success in Hollywood continued after Zeppo's departure made them a trio. Groucho made a handful of solo films and also performed without his brothers on radio and television, most notably on the hit game show You Bet Your Life. Groucho was also an accomplished writer and wrote several books.
He cut back his performance schedule in the 1960s but returned to the stage for a tour of his one man show An Evening with Groucho in 1972. The tour included Groucho's famous performance at Carnegie Hall. In 1974 he received a special Academy Award for his film work with the Marx Brothers. He passed away on August 19, 1977 at the age of 86.
Now in its 36th season on PBS, AMERICAN MASTERS illuminates the lives and creative journeys of our nation's most enduring artistic giants-those who have left an indelible impression on our cultural landscape-through compelling, unvarnished stories.
Setting the standard for documentary film profiles, the series has earned widespread critical acclaim: 28 Emmy Awards-including 10 for Outstanding Non-Fiction Series and five for Outstanding Non-Fiction Special-two News & Documentary Emmys, 14 Peabodys, three Grammys, two Producers Guild Awards, an Oscar, and many other honors.
To further explore the lives and works of more than 250 masters past and present, the American Masters website offers full episodes, film outtakes, filmmaker interviews, the podcast "American Masters: Creative Spark," educational resources, digital original series and more. The series is a production of The WNET Group.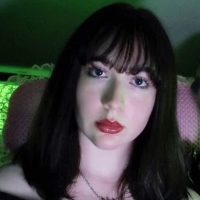 Elita Announces Upcoming Album 'Dysania'

November 30, 2022

The band features Elita on vocals, Tim Rypien onguitar/keyboard, and John Eddy on guitar/slide. They've achieved 30M+ streams early on in their career with their hypnotizing, often dark tunes. Front woman Elita's airy, angelic vocals contrast brilliantly with the sinister lyrics, creating a spine-tingling feeling for the listener.
---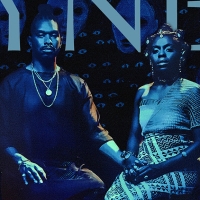 RANDOM ACTS OF FLYNESS: THE PARABLE OF THE PIRATE AND THE KING to Premiere on HBO Max in December

November 30, 2022

Artist, musician, and filmmaker Terence Nance returns for a long-awaited second season of the acclaimed series RANDOM ACTS OF FLYNESS. Exploring the metaphysics of Black life through avant-garde storytelling, the second season follows Terence (Terence Nance) and Najja (Alicia Pilgrim). Watch the new video trailer now!
---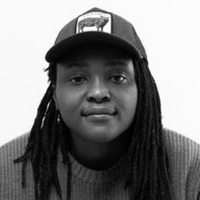 Joy Oladokun Contributes New Song 'Power' to LOUDMOUTH End Credits

November 30, 2022

The song notably serves as the end credits theme for the documentary LOUDMOUTH about the life and battles of Reverend Al Sharpton. The film opens in theaters nationwide on December 9 and premieres on Amazon and Apple TV January 13, 2023. It was directed by Josh Alexander and executive produced by EGOT® winner John Legend.
---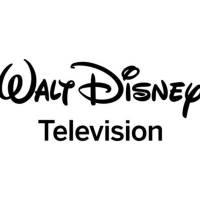 INTERCATS Comedy Series in Development at Disney

November 30, 2022

'Intercats,' an animated sitcom set in a cat workplace, is in development at Disney Branded Television with multiple Emmy Award-winning Baobab Studios and screenwriter Pamela Ribon (recipient of the Cristal Award at the 2022 Annecy International Animation Film Festival and writer of two of Disney's 'Ralph Breaks the Internet' and 'Moana').
---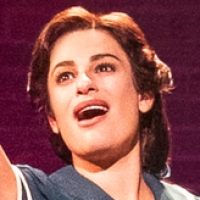 Lea Michele to Perform 'I'm the Greatest Star' From FUNNY GIRL on LATE NIGHT WITH SETH MEYERS Next Week

November 30, 2022

Lea Michele will perform 'I'm the Greatest Star' from Funny Girl on Late Night With Seth Meyers. Michele recently opened the Macy's Thanksgiving Day Parade with a performance of 'Don't Rain On My Parade.' She also performed 'People' on the Tonight Show With Jimmy Fallon and 'Don't Rain On My Parade' on Good Morning America.
---