Oscar and Tony Nominee Theodore Bikel Subject Of New Spotlight Series Documentary
"On March 12th, 1938, thirteen year old Theo and his parents hid behind the curtains of their home and watched in horror as Hitler and his troops annexed Vienna. For the next six months the Bikels struggled to escape Europe."
A new Documentary short will be released on the life of Theodore Bikel, narrated by Aimee Ginsburg Bikel, by The Milken Archive of Jewish Music, in conjunction with the Theodore Bikel Legacy Project. Theodore Bikel was "the singer of his people"-Emmy winning, Oscar and Tony-nominated actor, singer, and peace activist who defined iconic roles in The Sound of Music and Fiddler on the Roof, released dozens of albums of folk songs, was co-founder of the Newport Folk Festival, took a lead role in the civil rights movement, was a long time president of Actor's Equity, and helped secure the survival of Yiddish culture for future generations. Produced by the Milken Archive of Jewish Music in cooperation with his wife, Aimee Ginsburg Bikel, this short documentary tribute features Bikel reflecting on his life and career in an oral history session recorded in the final months of his life. Dozens of rare photographs from his personal archives enhance the story. Bikel's own recordings form the musical score. The release of the short documentary is timed to coincide with the three-year commemoration (yahrzeit) of Bikel's passing on July 21, 2015, at age 91. "It is impossible to believe three years have passed," says Aimee Ginsburg Bikel, who is the founder and Director of the Theodore Bikel Legacy Project. "People continue to approach us daily with their warm memories, with their appreciation for everything that Theo meant to them, and with the wish that his clear voice for peace and justice could be heard again. Theo is greatly missed, but his memory is indeed a blessing and his legacy lives on." "Bikel was a giant in every sense of the word-his imposing stature, his many talents, his commitment to activism, and his influence on Jewish culture," notes Milken Archive Curator Jeff Janeczko. "Watching him reflect on his remarkable life and many accomplishments reminds us of the hole that remains where he once stood." Viewing is free and available to all here
http://www.milkenarchive.org/videos/category/documentaries/spotlight-series-theodore-bikel/
For more info on Theodore Bikel
www.theodorebikel.org
For more info on the Milken Archive of Jewish Music
http://www.milkenarchive.org/
More Hot Stories For You
Justin Berti to Star With Vannessa Vasquez in DIVORCE BAIT

December 8, 2022

Actor Justin Berti (Submission, Divorce Bait) has a lead role as Marco Laguna in the rom-com film 'Divorce Bait,' co-starring Vannessa Vasquez (East Los High, Hulu) as Alexis Laguna, with Erik Fellows (Break Even, Starf*cker) as Samuel Grey.
---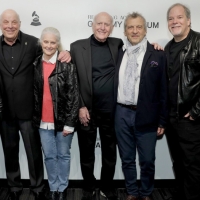 Award-Winning Composer Charles Fox Celebrated in New Documentary KILLING ME SOFTLY WITH HIS SONGS

December 6, 2022

The Songwriters Hall of Fame recently presented at the GRAMMY Museum an intimate panel event and special screening of the uplifting musical documentary 'Killing Me Softly With His Songs,' which chronicles the life and work of composer Charles Fox.
---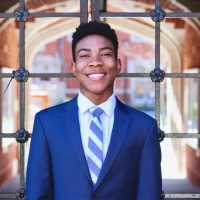 Video: Yale In Hollywood Fest Announces 2022 Awards

December 5, 2022

Watch the Yale in Hollywood Fest, the virtual global festival in its third edition, which announced its awards and held its livestream ceremony on December 3.
---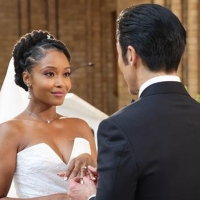 Photos: First Look at Ethan & April's Wedding on CHICAGO MED

December 5, 2022

Love is in the air on "Chicago Med," when Dr. Ethan Choi and nurse practitioner April Sexton take a walk down the aisle and exchange vows in a memorable midseason finale. With familiar faces on hand to witness the nuptials, the newlyweds set their sights on the future ahead. Check out the new photos now!
---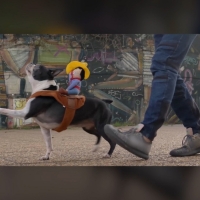 Crafty Cats, Muddy Mutts, and Crazy Corgis are Up Next on WORLD'S FUNNIEST ANIMALS

December 4, 2022

WORLD'S FUNNIEST ANIMALS, hosted by Elizabeth Stanton, will present Week Seven of Season Three on The CW Saturday, December 10, 2022 with two 30-minute episodes airing back to back at 9/8C.
---