Loudon Wainwright III, Becky Ann Baker, & More to Appear in Upcoming Independent Film WE WERE AN ISLAND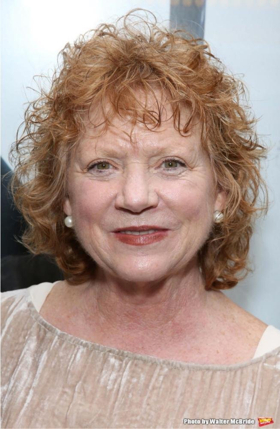 WE WERE AN ISLAND, a film directed by Peter Logue and written by Jahn Sood, is currently in pre-production and set to shoot in June 2018.
The film stars Loudon Wainwright III (Knocked Up, Big Fish) and Becky Ann Baker (Freaks and Geeks, Girls - Emmy nominee) as Art and Nan Kellam, a couple who moved to an uninhabited island off the coast of Maine where they would remain with virtually no contact to the outside world for over thirty years.
Real-life married couple Jennifer Mudge (Dutchman - Drama Desk Award) and Chris Henry Coffey (Trust) plays the couple in earlier years. The cast is rounded out by Dylan Baker (The Good Wife - 3 time Emmy nominee), the real-life husband of Ms. Baker.
WE WERE AN ISLAND brings to life the poignant, deeply romantic story of Art and Nan Kellam, a couple who moved to an uninhabited island off the coast of Maine in 1949. Whether in response to the horrors they witnessed in international news during World War II or from a desire to take on a life project that was utterly unique, the couple built their own home and lived in near isolation for the subsequent four decades.
In a series of short imagistic scenes, the film tells the Kellams' story from their arrival on Placentia in 1949, until just after Art's death in 1985, when Nan is faced with the choice to rejoin society or to return to the island and live there alone.
During their time on Placentia, the Kellams experienced both independence from society and a connection with nature that seem nearly impossible today. Their story is an apt metaphor for what it means to enter a lifelong partnership, what is gained and what must be given up.
The film is inspired by the book, "We Were An Island: The Maine Life of Art & Nan Kellam" by Peter P. Blanchard III.
Photo Credit: Walter McBride
Related Articles View More TV

Stories