LGBTQ+ on TV: SCHITT'S CREEK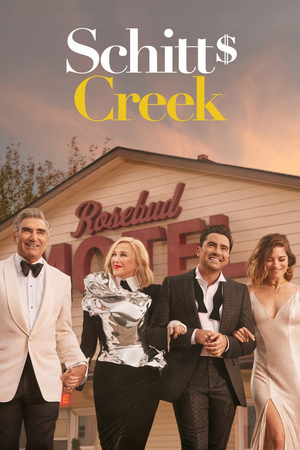 Happy Pride Month! During the month of June, BroadwayWorld will be bringing you a look back on LGBTQ+ representation in television. We will delve into some of the shows and episodes that broke barriers for the LGBTQ+ community on television! The next show in the series is Schitt's Creek, a CBC comedy series that made waves in America in the last few years!
---
Schitt's Creek is a Canadian sitcom which aired on the CBC and POP TV from 2015 to 2020. The series follows the trials and tribulations of the formerly wealthy Rose family when they are forced to relocate to Schitt's Creek, a small town they once purchased as a joke. Now living in a motel, Johnny Rose (Eugene Levy) and Moira Rose (Catherine O'Hara)-along with their adult children, David (Dan Levy) and Alexis (Annie Murphy)-must adjust to life without money and with each other.
Schitt's Creek has not only been praised for its storyline and comedy, but it has also received a lot of recognition for its portrayal of sexuality, especially in the case of Dan Levy's character David.
David is pansexual, making him one of the first openly pansexual characters depicted on television. David reveals his sexuality in the season one episode "Honeymoon" during a conversation with motel clerk Stevie Budd (played by Emily Hampshire) in which he describes his sexual orientation using a wine analogy.
Levy, who co-created the series with his father Eugene Levy, also decided to write David's sexuality in an environment without homophobia. He chose to do this for many reasons, including his own lack of "patience" for homophobia and as a form of "quiet protest" against the LGBTQ tragedy tropes often seen on television.
Levy wants to present David's story not to educated audiences on LGBTQ+ issues, but as a way to show audiences how all LGBTQ+ relationships should be: love without "the threat of intolerance or bigotry."
Schitt's Creek did an impressive job showing the relationship between David and his boyfriend (and later husband) Patrick, played by Noah Reid. David and Patrick's relationship was full of love and able to blossom organically, the way all relationships should be able to. The show has given audiences characters and relationships to look up to and see as a hopeful possibility in our world one day.
The show's unexpected, unconcerned treatment of David's sexuality and the absence of any homophobia is not only a rare sight on television, but it has also been lauded by critics and audiences alike! In 2019, Schitt's Creek won two Dorian Awards and was nominated for a GLAAD Award for its representation of lesbian, gay, bisexual, transgender, and queer (LGBTQ) characters. The series was also nominated in 2019 for 15 Canadian Screen Awards and four Primetime Emmy Awards.
Schitt's Creek makes audiences laugh with its clever humor, but it also taps at their emotions with its touching storylines. Schitt's Creek proves that there is a world in which we can live in love without hate, a world that our reality can hopefully turn into one day.
---
Check back every week in June for new editions in the series!
Related Stories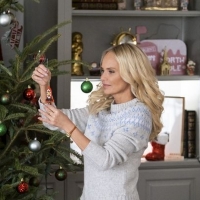 From Stage to Screen: Broadway Stars Take Over Hallmark Movies!

December 13, 2020

Many Broadway stars have taken their incredible talents off the stage and onto your TV screens. One channel that has welcomed Broadway talent with open arms is Hallmark! Which Broadway stars would you like to see in Hallmark's holiday films in 2021?
---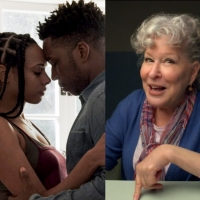 Broadway on TV: Find Out Which of Your Favorite Broadway Stars Will Star in New Fall TV!

August 16, 2020

While Broadway is shut down, many theater fans are itching to see their favorite stars perform. Luckily, there are many new television shows premiering that feature your favorite stage performers.
---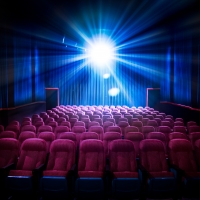 Which Film Festivals Will Go Virtual? Find Out What's Happening in 2020!

August 8, 2020

This year, the coronavirus pandemic has put many things on hold. Luckily for film fans, there are still a number of festivals around the world going forward with their events, whether it be virtually or socially-distanced!
---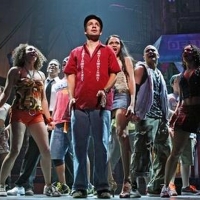 Broadway From Home: More Reader-Selected Theater Documentaries!

July 25, 2020

In response to our list of documentaries for theater lovers, we asked you on social media which ones we missed and we compiled the list of documentaries that should've been included!
---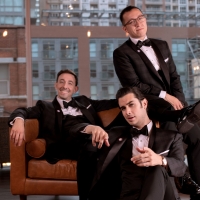 BWW Interview: How The Tin Can Brothers Are Giving Animation a New Voice with Garbage Musicals

July 22, 2020

The Tin Can Brothers, a trio of LA-based entertainers, have recently released their newest project, Garbage Musicals. They came together with media brand Wisecrack and gaming channel ArcadeCloud to release a new animated series to highlight the musicals that never made it to Broadway.
---