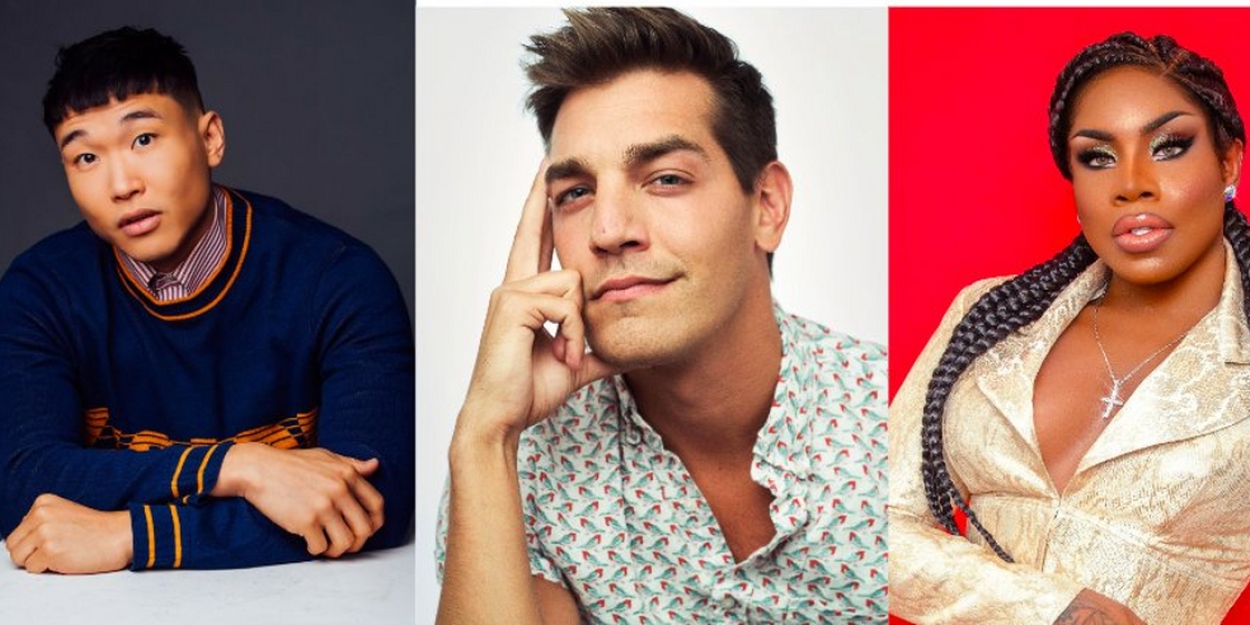 Joel Kim Booster, Monét X Change & More Join GLAMOROUS on Netflix
The new drama will consist of 10 episodes.
Netflix has announced that Damian Terriquez [he/they] (All Rise) and Kaleb Horn [he/him] (Hardy Boys, The Kid Detective) have been cast as recurring guest stars in the upcoming drama series Glamorous starring Miss Benny [they/them] (Fuller House, Love, Victor and American Horror Stories) and Kim Cattrall [she/her] (Queer as Folk, How I Met Your Father).
Terriquez will recur as "Dizmal," a Bushwick fixture and drag performer who welcomes Marco (Benny) to the world of Brooklyn nightlife; while Horn will recur as "Nowhere," Glamorous by Madolyn's (Cattrall) marketing assistant.
Glamorous Guest Stars
Matt Rogers [he/him] (I Love That For You, Fire Island), playing "Tony"
Joel Kim Booster [he/him] (Fire Island, Loot), playing "Cliff"
Aldrin Bundoc [he/him] (Schitt's Creek, The Boys), playing "Jeffrey"
Brock Ciarlelli [he/him] (Bros, The Middle), playing "Geoffrey"
Monét X Change [she/her] (Winner, RUPAUL'S DRAG RACE: ALL STARS 7, RUPAUL'S DRAG RACE: ALL STARS 4), playing themselves
Priyanka [she/her] (Winner, Canada's Drag Race), playing themselves
Charlene Incarnate [she/her] (Drag Performer, Featured in Wig), playing themselves
Serena Tea [she/her] (Drag Performer), playing themselves
Chiquitita [she/her] (Drag Performer), playing themselves
Glamorous tells the story of Marco Mejia, a young gender non-conforming queer man whose life seems to be stuck in place until he lands a job working for legendary makeup mogul Madolyn Addison. It's Marco's first chance to figure out what he wants out of life, who he actually is, and what it really means for him to be queer.
Previously announced cast include series regulars Miss Benny [they/them] (Marco Mejia), Kim Cattrall [she/her] (Madolyn Addison), Zane Phillips [he/him] (Chad), Jade Payton [she/her] (Venetia), Michael Hsu Rosen [he/him] (Ben), Ayesha Harris [she/her] (Britt), Graham Parkhurst [he/him] (Parker), with guest stars Diana Maria Riva [she/her] (Julia), Lisa Gilroy [she/her] (Alyssasays), Mark Deklin [he/him], (James), Nicole Power [she/her] (Mykynnleigh) and Ricardo Chavira [he/him] (Teddy).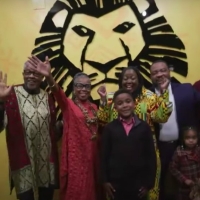 VIDEO: THE LION KING Fans Get Special Broadway Surprise on GOOD MORNING AMERICA

December 6, 2022

Three generations of one family sat down to discuss the influence that the Lion King has had on them in a new Good Morning America segment. After they discussed their mutual love of the show, they were greeted by Broadway's Mufasa, L. Steven Taylor, who surprised them tickets to the show that night. Watch the new video now!
---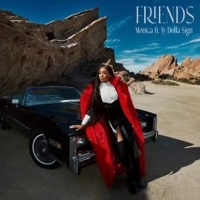 Monica's Single 'Friends ft. Ty Dolla $ign' Reaches Top 20 at Urban Mainstream

December 6, 2022

'Friends' was originally released July 15th with the stunning music video directed by Sarah McColgan (H.E.R., Miguel, Charli XCX) and choreographed by Parris Goebel (Rihanna, SZA). It follows The Neptunes produced 'Trenches ft. Lil Baby' - the title track of Monica's highly anticipated new album Trenches, her ninth studio LP
---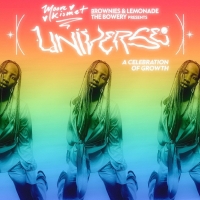 Moore Kismet to Make NYC Headline Debut at MHOW

December 6, 2022

Rising just turned 18 yo producer, songwriter, composer, and DJ Moore Kismet (they/them) brings their 2022 headline tour UNIVERSE: A CELEBRATION OF GROWTH to NYC for their first New York City headline show at Music Hall of Williamsburg in Brooklyn, NY this Saturday December 10th. Check out the next tour dates now!
---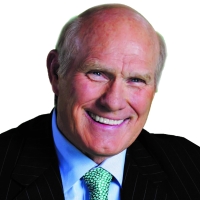 Terry Bradshaw Honored with Induction Into Sports Broadcasting Hall of Fame

December 6, 2022

Bradshaw, who won four Super Bowls with the Pittsburgh Steelers during his NFL career, transitioned into sports broadcasting shortly after his retirement as an NFL Hall of Famer. He has served as co-host and analyst for FOX's top-rated "FOX NFL Sunday" since its inception in 1994, a role that has earned him Sports Emmy Awards.
---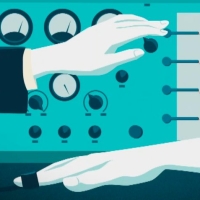 AMERICAN EXPERIENCE Announces Winter-Spring Season on PBS

December 6, 2022

In addition to its broadcast and streaming premieres, AMERICAN EXPERIENCE will continue its series of monthly online events, Past Forward: Conversations with American Experience, in 2023. These events feature discussions with historians, authors and journalists and explore film-inspired themes and issues each month through the lens of the present.
---